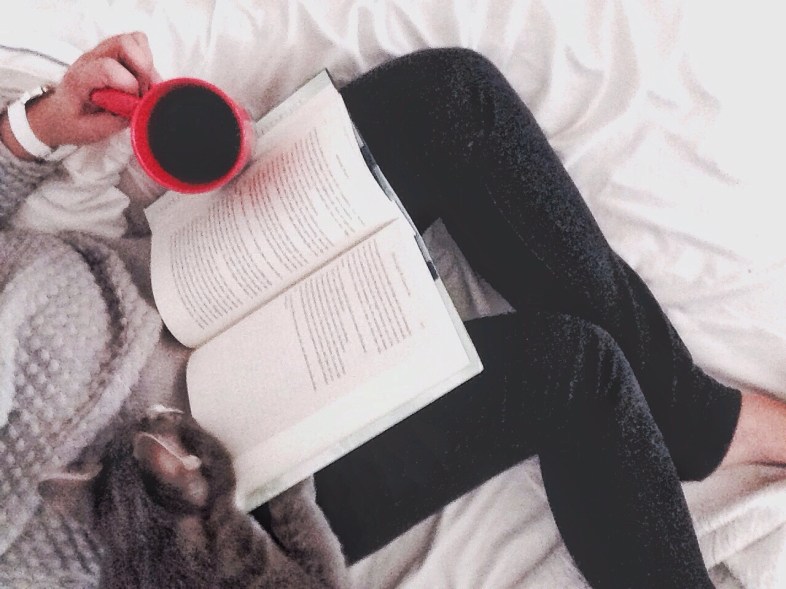 1. Reeeeaaaaadddingggggg tiiiiiimeeee!
2. I'm so excited!
3. Okay, but just one chapter, it's late.
4. Or two chapters. We deserve it.
5. LOLOL Who am I kidding?
6. Whelp can't stop there. Four chapters it is.
7. How late would I have to stay up to just finish this book?
8. I could call in sick tomorrow.
9. NO. GO TO BED.
10. IN A MINUTE.
11. UGH. Why is it so difficult to read while lying down????
12. Just sit up. It'll be so much easier to read.
13. But I'm so comfyyyyy. I don't wanna…
14. Oops. I think I just dozed off for a second there.
15. FOCUS.
16. Dammit, I've read this paragraph like fives times now.
17. Just finish the chapter, then go to sleep.
18. Must… keep… eyes…. open….
19. YOU'RE SO CLOSE, POWER THROUGH.
20. Keep reading….. So close…. 2 more page–
*Next Morning*
21. DAMMIT I DROPPED THE BOOK IN MY SLEEP AND LOST MY PLACE.
22. Loooool I don't remember anything that happened in that last chapter I read yesterday. I'll have to reread the whole thing.
23. Oh well…. MORE READING FUN.