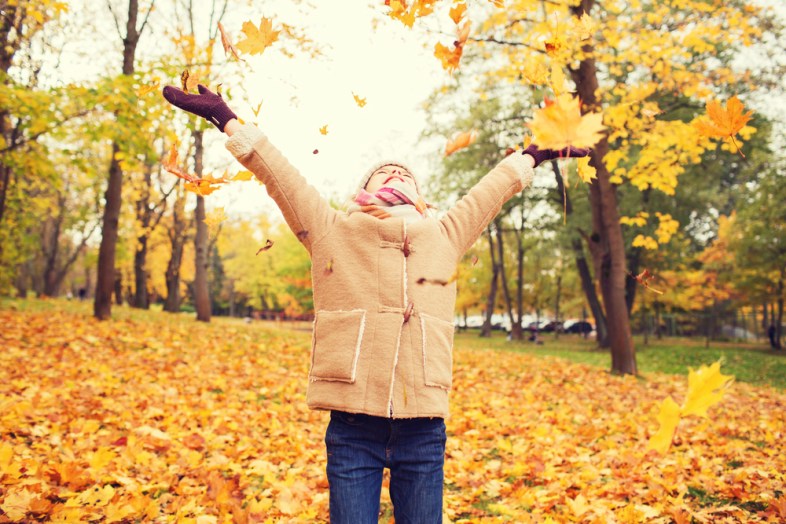 1. So many crunchy leaves! It's probably a little concerning how cathartic stepping on a perfectly crunchy leaf is. Like, Hey! Look at this beautiful piece of nature! LEMME GO OUT OF MY WAY TO STEP ON IT. Oh well. Can't stop, won't stop.
2. The seasonal foods and beverages return. This isn't some love letter to the pumpkin spice latte. However, so many other yummy treats are returning to your life in the best of ways. Like pumpkin bread. I'm a little bit in love with pumpkin bread.
3. The month of October. There's a reason everyone recommends traveling in October. The weather's agreeable pretty much everywhere, and did I mention how pretty the Earth is for that miraculous month??? LOOK AT IT.
https://instagram.com/p/6jcWuQu6z_/?taken-by=roach_7123
4. Halloween! You don't have to go trick-or-treating to love Halloween. It's great. There's candy. Costumes. Jack-O-Lanterns. And….
5. Disney Channel movies!!! The '13 Nights of Halloween' special on Disney Channel is a special kind of miracle. Hocus Pocus, Halloweentown, Tower of Terror, Hocus Pocus… If I could summarize my childhood in one month of movies, this would be it.
6. It's The Great Pumpkin, Charlie Brown. Yep. Everything about this.
7. Beach season is over! I'm a full supporter that every body is a "beach body" simply because it's a body and it's on the beach. However, it's nice to move past those hot months with their side of body shaming to the chill months of sweaters and scarves.
8. SWEATER WEATHER. Literally everyone looks great in a sweater, and they're so comfortable! Brb, taking a nap standing up because I'm just that cozy all the time in my sweater.
https://instagram.com/p/6i9yM4O85m/?taken-by=superrad113
9. TV shows are finally returning! We've been waiting in agony for MONTHS to find out what's happening on How To Get Away With Murder and with fall comes all the TV. I'VE MISSED YOU, SHONDA.
10. Corn mazes are surprisingly fun. It seems like the ultimate cliche of autumn, buuuuuut they're fun. I'll admit it. Especially when you get to end the maze fun with hot chocolate. And pumpkin bread.
11. 'Fall' as a verb is immensely better than 'summer.' I can't be the only one that gets superiorly annoyed whenever someone mentions that they're "summering" somewhere. It's fine to say you're going on a vacation, but summering? Really? Can you not please? Ten more points for fall.