Reorganize (rē-ôr'gə-nīz′) v.: To take all of your books off the shelf, shower them with love and affection, then place them back on the shelf in almost the exact same spot they were in before.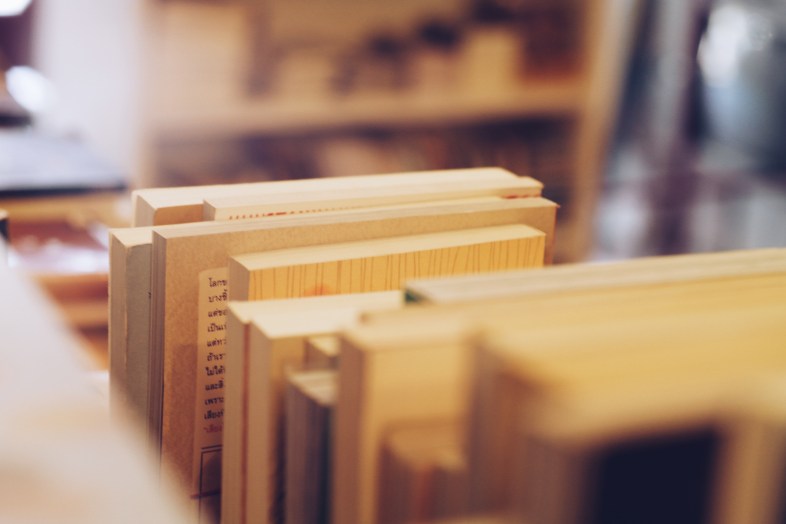 1. My books! I love my books!
2. Omg. That book smell. I'm in love.
3. Why isn't there an Old Book candle scent yet? GET ON IT BATH & BODY WORKS.
4. Ahh I love this book so much. For sure one of my all time favorites.
5. Wait, so is this one.
6. LOL I have so many favorites. Too many favorites??
7. HA. Not possible.
8. I have 100 favorite books. Whatareyougonnado?
9. OMG SO MUCH DUST. HOW IS THIS POSSIBLE.
10. brb dying from dust inhalation.
11. When did I get so many books?
12. Whatever you do, do NOT try and calculate how much these all cost you.
13. Should I donate some of these? I'm probably not going to read this one, tbh.
14. Meh, you never know. I'll keep it for now.
15. I should get another bookcase.
16. OMFG IF I GET ANOTHER BOOKCASE, I CAN FIT SO MANY MORE BOOKS.
17. ALL OF THE BOOKS.
18. Ahhh this book! I haven't read this book in ages!
19. That's it. I'm rereading this book right now. And its seven sequels.
20. …Right after I read this book.
21. Oh, and this book.
22. Oh my gosh, I haven't read like half the books on my shelf.
23. That's it! No more buying books until I read what I have.
24. LOLOL that's cute.
25. Gah. Books are bae.