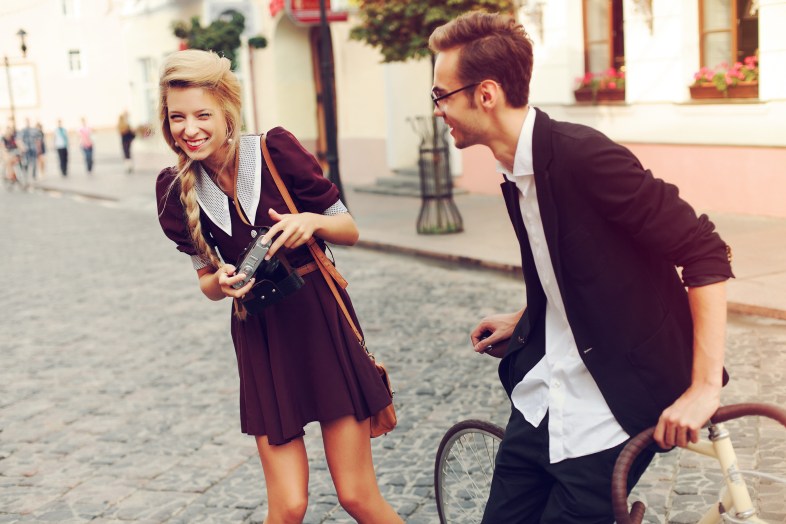 1. Whelp. They're cute.
2. What are words? LOLOL help.
3. Jordan, what a lovely name. Must not forget that.
4. Jordan Jordan Jordan Jordan Jordan Jordan Jordan Jordan
5. Wait, what are they talking about?
6. DAMMIT. FOCUS.
7. Make eye contact, you dummy.
8. How do I exist as a functioning human being when I can hardly look at this person?
9. Have I smiled yet? Or am I just staring with an occasional blink?
10. Okay, smile a bit and nod like they said something funny.
11. Oh god they're talking to me. Say something witty.
12. Seriously, talk.
13. OMG SPEAK.
14. SAY SOMETHING. ANYTHING.
15. Well, I guess some of that could be considered somewhat coherent in a few languages.
16. I wish I could just melt into a puddle on the floor and evaporate so that this horrible encounter can just be over right this second.
17. PLEASE PUT ME OUT OF MY MISERY AND JUST STOP TALKING TO ME.
18. BUT LIKE, PLEASE DON'T STOP TALKING TO ME BECAUSE I MIGHT NEVER HAVE THIS OPPORTUNITY AGAIN.
19. My heart's beating so fast, I think it might explode.
20. I hope this person can just tell I'm just shy and not a complete dummy.
21. I should just wear a sign that warns everyone that I'm a normal person that just takes a few weeks to warm up to people.
22. Oh good, they have to run. I can relax, and just unleash my charms via Facebook or something.
23. Wait, what was their name??? DAMMIT.