Two weeks ago, Jacob Lescenski's planned an epic promposal for his best friend Anthony Martinez.
Guess who just got asked to prom by @JacobLescenskii pic.twitter.com/eDrTRkX7fp

— AnthonyseXC (@anthonyseXC) April 21, 2015
The story quickly went viral as countless people voiced their excitement and support that, even though Lescenski is straight, he wasn't afraid to ask his best friend (who is gay) to prom. It went so viral that Ellen invited them onto her show.
[youtube https://www.youtube.com/watch?v=znt3BPKUMCY&w=786&h=400%5D
Seriously, how great are they??
[youtube https://www.youtube.com/watch?v=PxWhExWrk_A&w=786&h=400%5D
However, things took a slight turn when Martinez's aunt went to buy a cake before they headed off to prom. She went to her local Walmart and asked to have the cake say, "You're gay, he's straight, you're going to prom, you couldn't have had a better date."
Prom 2k15. Thanks for being man enough to ask me @JacobLescenskii Best date ever. @TeenVogue @Topman #promposal pic.twitter.com/at9OFMz9As

— AnthonyseXC (@anthonyseXC) May 3, 2015
But the Walmart employees refused to write that on the cake because it included the word "gay."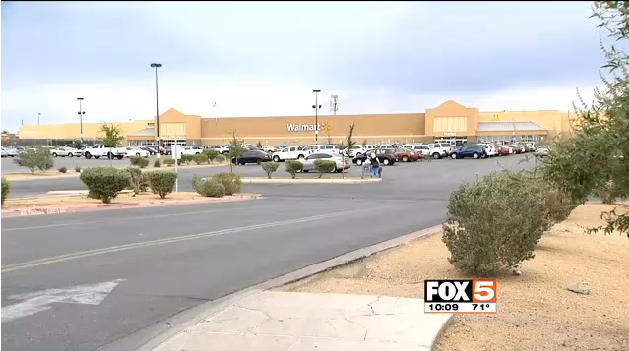 The aunt later told the local news station, Fox5, that the employees claimed it was against store policy to have that written on their cakes. When Fox5 followed up with Walmart following an internal investigation, a spokesperson clarified that nowhere in their store policy do they forbid using "gay" on cakes, which means these employees simply refused to write it.
While it seems like the two teens had a wonderful time at prom, this kind of treatment towards individuals in the LGBTQ community really show just how much further we have to go towards equality.