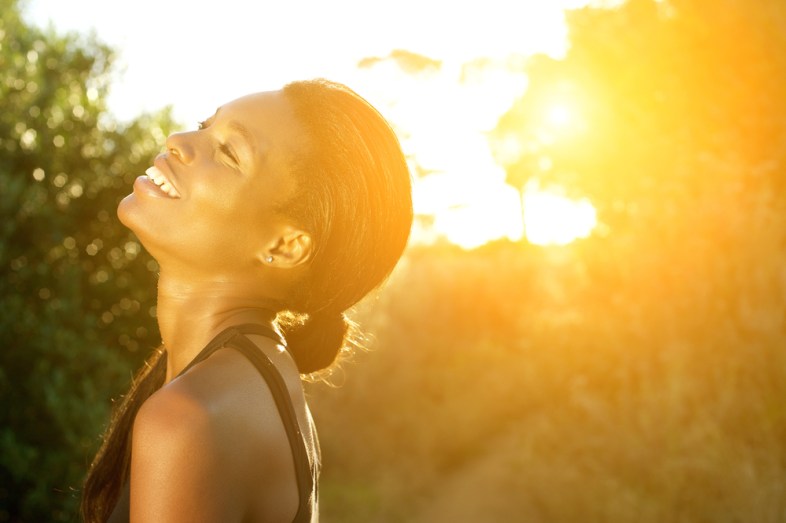 "Be different so that people can see you clearly amongst the crowds."
---
"I like it when a flower or a little tuft of grass grows through a crack in the concrete. It's so fuckin' heroic."
–George Carlin
---
"Try to be a rainbow in someone's cloud."
–Maya Angelou
---
"There will always being those
who say you are too young and delicate
to make anything happen for yourself.
They don't see the part of you that smolders.
Don't let their doubting drown out the sound
of your own heartbeat.
You are the first drop of a hurricane.
Your bravery builds beyond you. You are needed
by all the little girls still living in secret,
writing oceans made of monsters and
throwing like lightening.
You don't need to grow up to find greatness.
You are stronger than the world has ever believed you to be.
The world laid out before you to set on fire.
All you have to do
is burn."
–Clementine von Radics, "For Teenage Girls With Wild Ambition and Trembling Hearts"
---
"We must never be afraid to be a sign of contradiction for the world."
–Mother Teresa
---
"I myself am made entirely of flaws, stitched together with good intentions."
— Augusten Burroughs, Magical Thinking: True Stories
---
"The person who follows the crowd will usually go no further than the crowd. The person who walks alone is likely to find himself in places no one has ever seen before."
–Albert Einstein
---
"Every one of us is, in the cosmic perspective, precious. If a human disagrees with you, let him live. In a hundred billion galaxies, you will not find another."
–Carl Sagan, Cosmos
---
"Never be bullied into silence. Never allow yourself to be made a victim. Accept no one's definition of your life, but define yourself."
–Harvey Fierstein
---
"I am not eccentric. It's just that I am more alive than most people. I am an unpopular electric eel set in a pond of catfish."
–Edith Sitwell, The English Eccentrics
---
"I have so much to learn,
but this much I know.
I was born a fireball,
TNT of potential,
my oranges will blind you,
my magenta might be too much.
You will tell me I am too much,
attempt to flatten my design,
but I have learned this,
you will push me to the edge
and that will be when I remember
my own wings."
---
"You have to do stuff that average people don't understand because those are the only good things."
–Andy Warhol
---
"If a man does not keep pace with his companion, perhaps it is because he hears a different drummer."
— Henry David Thoreau, Walden
---
"Don't compare yourself with anyone in this world…if you do so, you are insulting yourself."
–Bill Gates
---
"In diversity there is beauty and there is strength."
–Maya Angelou