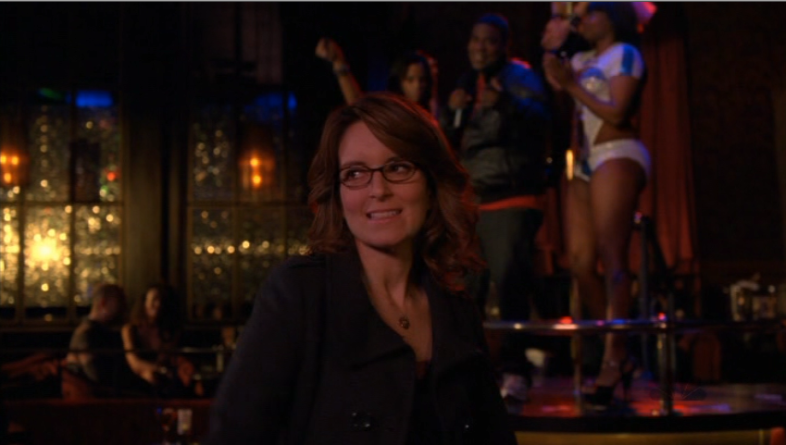 *Walks outside, closes door.
1. Did I forget something? Maybe I should go back inside.
2. NO. If you go back inside you'll never leave.
3. What if I go in really quick to check and just make sure I don't sit down?
4. WALK AWAY. IF YOU DON'T LEAVE NOW, YOU'LL BE LATE.
5. UGH.
6. Why is the sun so bright?
7. Agh! And it's hot!
8. These shoes are so uncomfortable. I should go change.
9. NO. KEEP WALKING.
10. I hate pants.
11. Why are there so many people here? Don't they know about Netflix?
12. If I leave now, I could be back at my apartment in 55 minutes, wearing pajamas in 57 minutes, and watching Law and Order: SVU in 58 minutes.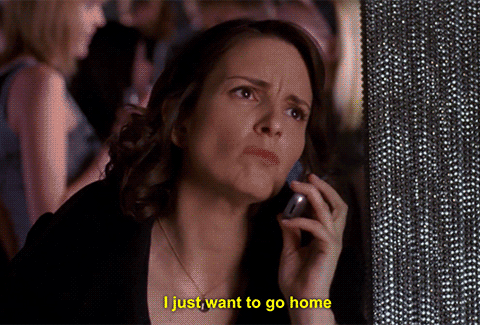 13. Will anyone notice if I Irish Goodbye right now?
14. Is there a minimum amount of time I have to stay before I can leave? Is ten minutes too short?
15. Why aren't there any places to sit down?
16. Ok, this person's funny. I'm having a good time. Yay for leaving the apartment.
17. I don't know why I was dreading this, it's not that bad!
18. Oh god, they want me to hang out with them again tomorrow. ABORT. ABORT.
19. I really do hate pants.
20. OMG I've been out for so long. I could have watched three episodes of Grey's Anatomy by now.
21. I should get frozen yogurt before I go home. It goes really great with Grey's Anatomy.
22. What are the chances of someone noticing if I "accidentally" pull the fire alarm?
23. I miss my apartment.
24. I wonder if it misses me too? Does it feel empty when I'm not around? lolol God, I'm funny.
25. If I tell my friend I have food poisoning, will she agree to leave?
26. Ha! She bought it. Sucker.
*Opens door, walks inside.
27. SWEET JESUS. HEY BABY I MISSED YOU SO MUCH. LET'S NEVER BE APART THIS LONG EVER AGAIN. I'M NOT GOOD AT LONG DISTANCE RELATIONSHIPS. I LOVE YOU, APARTMENT.