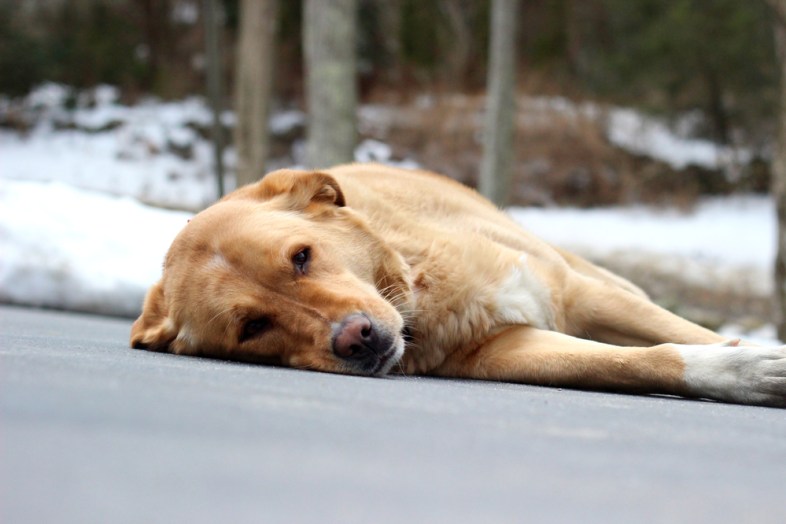 1. Saying "Goodbye."
They're only going to be gone for two weeks, but that sounds like forever. I mean, it's 14 days! 336 hours! 20,160 minutes! 1,209,600 seconds! You pause the goodbyes and cry together over "Seasons of Love."
2. Saying "Goodbye" Part 2.
Ok fine, you actually have to say "goodbye" because her plane boards in ten minutes and the TSA agent is starting to glare at you a bit. You embrace and lament melodramatically (but honestly, what's new there?) What am I going to do without you? How will I go on? It's going to be so hard! I can't handle this! I'm not strong enough!
3. Missing each other immediately.
The moment she turns the corner towards her gate, you whip out your phone and text her, "I miss you sosososo much!" She immediately responds, "UGH I MISS YOU TOO."
4. Wandering the streets like a lost puppy.
YES, OKAY. YOU KNOW YOU'RE BEING MELODRAMATIC. But the love of your life just left, and a part of you is missing. What are you supposed to do?
5. Sulking.
You're back at your apartment, and it just feels so empty. You grab your largest, softest blanket, and curl up on the couch to watch your favorite movie.
6. Turning off the movie five minutes in.
You realize quickly that you can't watch it, because it's your best friend's favorite movie too, and the wound's too raw. IT HURTS SO MUCH.
7. Distracting yourself with other friends.
You send out mass text messages to everyone you can mostly tolerate. "Eyyyyy what's up? How have you been? It's been so long, let's hang out!!" Anything to get your mind off of the gaping hole in your chest.
8. Trying to resume real life.
You go back to work on Monday, stop by your favorite coffee shop, grab take out from your favorite Thai place. But everything reminds you of them. You glance over at "your table" and choke back tears.
9. Skyping!!!!
OH MY GOD I'VE MISSED YOU SO MUUUUUCH. HOW ARE YOU? WHAT'S HAPPENING? TELL ME EVERYTHING.
10. Planning for their return.
Seeing their pixilated face has renewed your spirit! You're going to plan the best welcome back party ever, because this is the best cause for celebration!
11. Canceling the welcome back party.
You quickly realize that a party means inviting other people over, and when your best friend comes back you want her all to yourself. So you run to the store and just buy lots of wine, because You + Best Friend + Wiiiiiiiine = Perfect Party.
12. Texting them constantly.
They're out of town, so their busy, but you'll text them long rants about the guy in front of you at the grocery store that they can read at their leisure.
13. Snapchatting just as often.
"Going to the store!" "LOL that cloud looks like Africa!" Just because you're not physically together, doesn't mean you can't show them absolutely everything all the time.
14. Counting down to their return.
It's like Christmas, but better. Only four more days! Only three more days! Only two and a half more days!
15. REUNITING!!!!!!!!!
AHHHHHHHH I MISSED YOU NEVER LEAVE ME AGAIN. THESE WERE THE WORST TWO WEEKS OF MY LIIIIIIIFEEE!