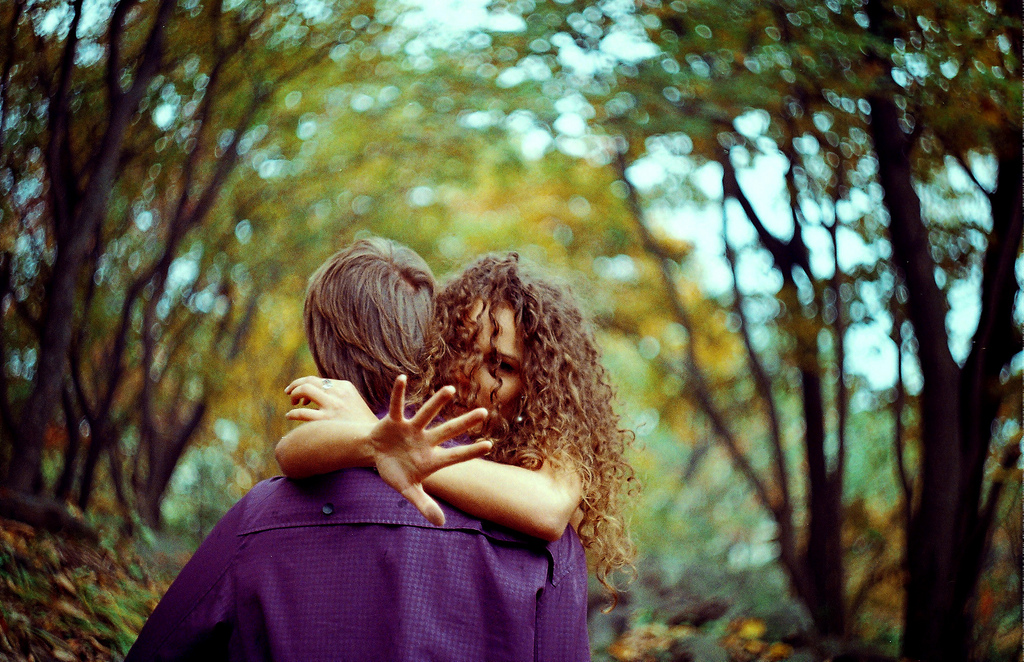 I want to tell you, you are strong.
You've experienced such grief in your life, but you didn't let that stop you from spreading your wings and flying free. You've faced such heartbreak and stood by while others, along with yourself, tried to mend the pieces back together and figure out how to move on from it all. It didn't matter how long it took, you were there until it was all fixed. When you first looked at me, you saw my shattered pieces with such perfect clarity and you held out your hand to keep me from slipping away into the ruins of my life.
I want to tell you how you inspire me.
You are full of such passion and drive. You thirst for things I've never even thought to look at in this life. You've opened my eyes to what a fulfilling life this can be and that you can make it out of the darkness and into the light where things are better. You make me want to be a better person, who doesn't see any mountains she can't conquer. You are underappreciated and deserve to be told how breathtaking you are with every movement you make.
I want to tell you, you've shown me how to truly be alive.
You showed me more things than I've seen in years, in just the few short weeks we had together. Those moments are something I will never forget. I will be forever thankful for being able to share them with you, because it easily could have been someone else beside you, sharing them with you instead of me. You showed me the value that a fleeting moment can have, and that if you don't seize it, it will disappear.
I want to tell you to fight for us.
I want you to want me as much as I want you. I want that 'fairy tale' love, that, if you're lucky, you get to experience once in a lifetime. I want us to stop time and lose ourselves in each other's souls – yours so full of compassion and optimism, mine so guarded and hard to see. But if you fight for us, there might be some sunshine peering over the wall someday.
I want to tell you that I don't want to lose you.
I feel at home lying on your chest and being held in your arms. I don't want to lose you, but it's selfish of me to want to keep you for myself. If you can do all this for me, imagine the impact you can have on other people, the one's who won't be such a hassle to cross paths with.
I want to tell you to let me go.
Because I know this won't last forever and I need to protect myself as best I can so I don't get broken again. I see the pain already seeping through the once healed cracks of my heart because you've started to make your way back in to it, little by little. I'm doing my best to keep it sealed, but you are too remarkable and know the ways to get me to open up even the slightest. You are causing me to feel things that I haven't allowed myself to feel in years. This scares me, and because of this I want to tell you to please let me go now, so I can keep my heart guarded.
I want to tell you you'll find someone else.
As we were sitting there trying to figure out this hopeless situation, I wanted to tell you it didn't matter. I know you'll find someone else and there's nothing I can do to stop that from happening. You've been through this scene before, and you found someone else. You eventually found me. I'll fade from your memory, just like they all have. History has a way of repeating itself, and I'm nothing worth holding on to compared to who's coming your way next and that's okay. In the end, you'll be exactly where you're supposed to be.
I want to tell you how much you hurt me.
But that it's a pain I'm honored to feel. It's the pain of knowing I'm losing someone so great, not the pain of betrayal. It's the pain of watching you slip through my fingers because we are going our separate ways. It's the pain of never knowing "what if." It's the pain of losing something I wanted to keep, but never got the chance, or had the right to fully gain. It's the pain of knowing how great it could be, but never getting the chance to find out. It's the pain of watching from a distance as you go forward and achieve your dreams with someone else. It's the pain of knowing our conversations will soon come to an end.
I want to tell you I'm sorry.
I'm sorry I cried in front of you. I'm sorry I was always too drunk and missed out on the many additional memories I could have had with you. I'm sorry I'm not the perfect girl, physically, or emotionally, and that I'm full of contradictions. I'm sorry I can't give you as much as you've given me and that you have to put in 20 times the effort just to try to get me to believe anything you say. But most of all, I'm sorry for the last thing I want to tell you…
I want to tell you goodbye.
Because we both know that's how this ends.