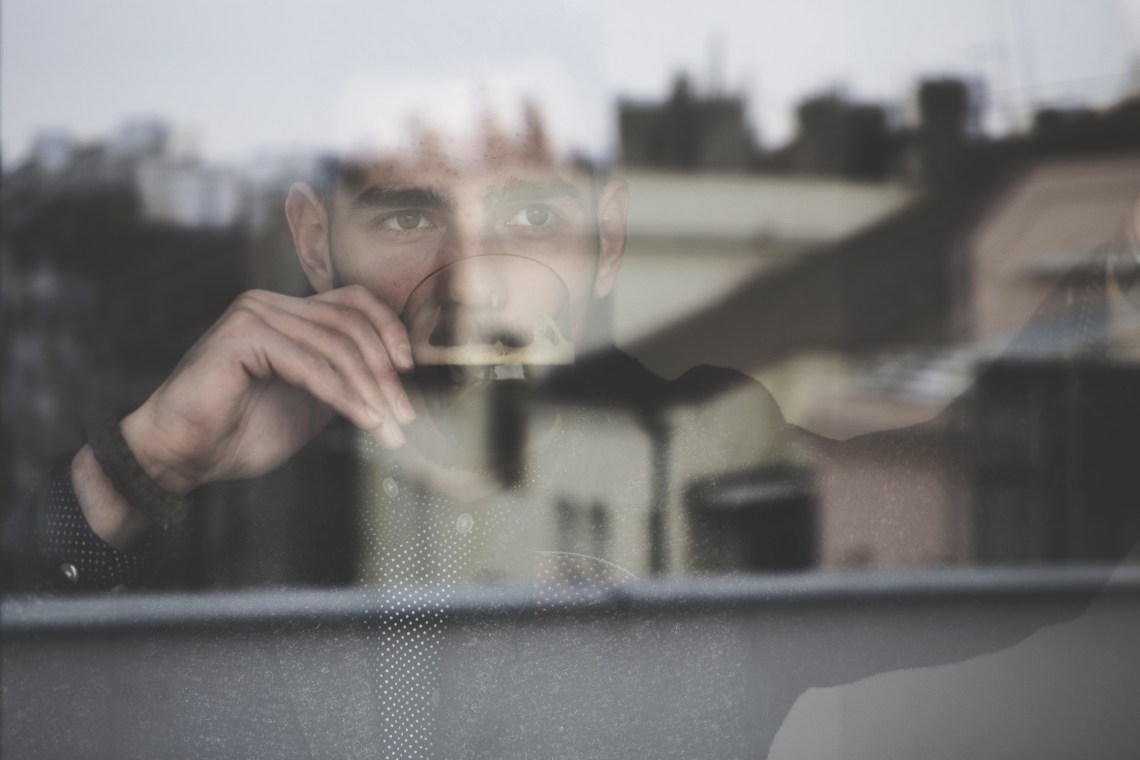 Let me come out of a closet and be totally naked, and by naked, I mean TOTALY honest with you all. I am a cheater. I am a liar. Each morning when I stare into a mirror, that without any reflections in it, serves no purpose, I see the truth – I see a hungry person that wants to get to the bottom of understanding the deepest secrets of himself. I have a great career, and a good life with three kids and a wife that stopped giving fucks about me a long time ago, so long, it's not even the point. I hit the wall running. Running from myself, trying hard, working hard, being the best I can be, doing talks, TED talks too, and yet, I've only found the truth in a reflection of someone else' irises not that long ago.
I remember meeting HER (the one) for the first time. I was smitten. She came to one of my talks. She tweeted a lot, as it was one of her favorite ways to connect with the online world. So I contacted her telling her thank you for noticing and paying attention to my presentation, telling her that I wanted to get a cup of coffee. Then we scheduled a meeting for an hour. Under my exterior of a calm businessman and a strong leader, I felt hopeless when I saw her walking down the street as we were about to have our first coffee together. I gave her a hug, even though she hated an idea of total strangers hugging her, I couldn't help it. It was necessary. I looked at her for the first time, and I saw something I've been missing for so long, that I've been missing.
Our one hour meeting lasted for three hours…because, I just couldn't let her go – now that I'd found her. 
She was perfect. Her beautiful face will haunt me forever, till the day I die. She looked at me with her green eyes and smiled a lot. I talked a lot. I was blubbering and saying lots of shit and nonsense. I wish I could freeze that moment. That was a moment that woke me up from my coma of an ordinary life, that was a moment that kickstarted my heart again when I looked into her eyes and decided, she will be the part of my life till the day I die, come what may, she won't leave. No-no-no.
We were both in the same boat. Nothing was "black and white." We were two reflections of the same mirror, both stuck in loveless relationships we both couldn't leave back then. But… Fuck it. We needed each other. The most incredible connection took place. It started with a friendship. A friendship when you meet a person and could easily finish each other' sentences, a person with whom you talk through the night and have so many "what? You too?" moments, it's ridiculous. She changed me.
She believed in me, like no other.
We talked for many years through the night, and I remember the day when she said she wanted to be in the front row of my book signing session. I wrote a book for her; I dedicated it to someone else though; the book signing never happened, I never got around to signing a copy to her. Just… Fuck. Never happened.
We've created many many many good memories together. We had amazing adventures of exploration of what it means to be free and, you know, human. It was never meant to last forever. Nothing lasts forever, anyway.
I've met my soul. I've met my heart and my soulmate. Without her, I was lost and lonely and life wasn't worth living.
She remembers me crying in my sleep telling her "please don't…don't leave me…."
…and no matter the darkest nights of her soul, when she was going through her worst days, when I came this close to losing her, that's when I knew, I couldn't let her go. I just couldn't because loving someone is being there to pick them up when they fall. Not some crappy textbook "happy ever after" lie. I came too close to losing everything in my life way too many times, but I won't lose her, I swear.