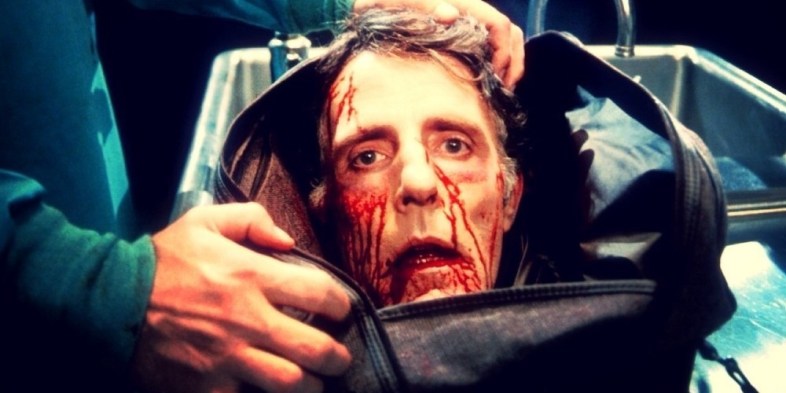 With House of Cards and Daredevil both premiering on Netflix this month you might have enough to stream already. But just in case you don't, and, just in case you'd rather see some good old fashioned blood and guts, we combed through the streaming selections on Netflix to see what's worth seeing.
Horror-wise, Netflix does alright. It usually has a solid selection from old school classics (The Exorcist) to modern favorites (The Babadook). But there's a special subgenre of horror that deserves more attention. Horror comedies are often overlooked for being too scary or too goofy. But when you catch one that gets it right, well, the results can be fantastic.
You don't have to be a horror fan to appreciate the following films, but it does help. A lot of the comedy in them comes from a self-aware sense of humor about the genre itself. But they have goofy laughs too which all types of movie fans should be able to appreciate.
(These movies are taken from the American Netflix menu. Apologies if any aren't available in your area.)
Tucker and Dale vs. Evil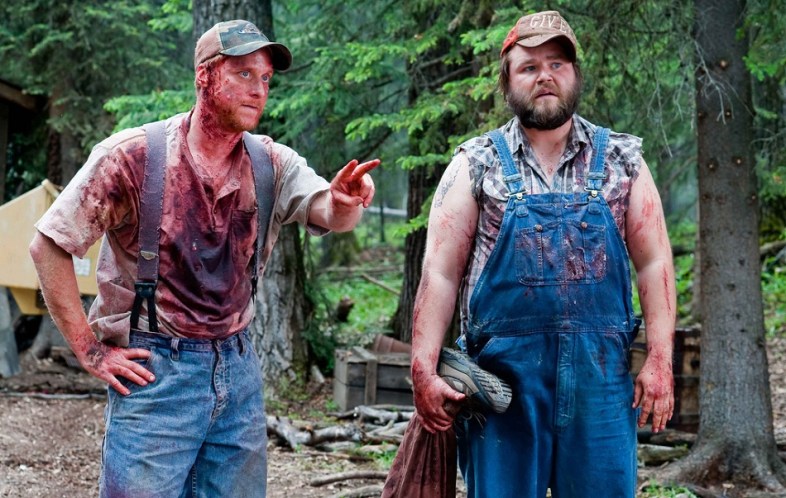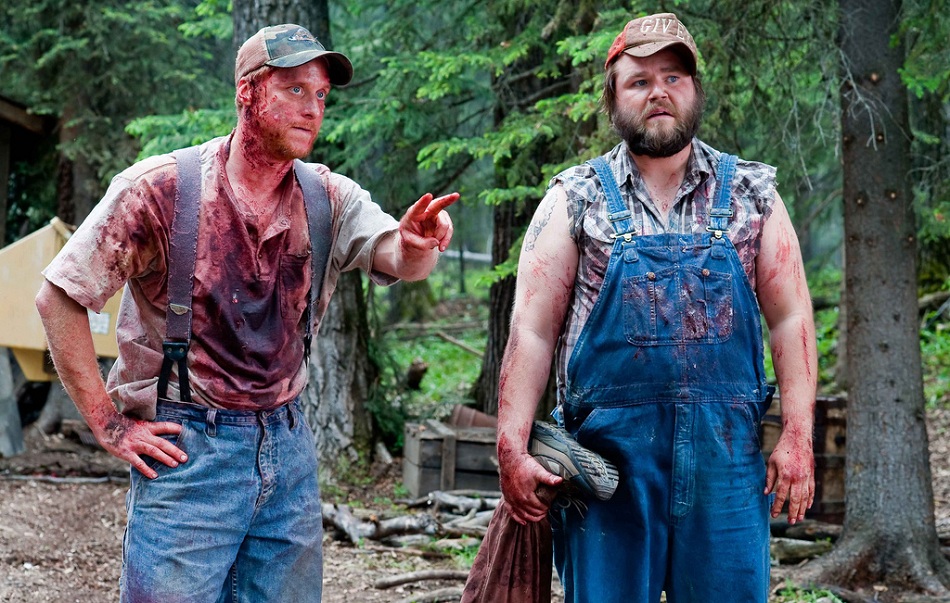 Starring: Tyler Labine, Alan Tudyk, Katrina Bowden, Jesse Moss
A glory of misunderstandings and misconceptions, Tucker and Dale vs. Evil is a mess of well-known horror tropes turned on their heads in the name of comedy. Set in the woods, the title characters are rednecks, the types you'd see in Deliverance, but Tucker and Dale are really just normal guys vacationing at their dream cabin. They just happen to be in a horror movie. So when a gang of college students run into them on their own getaway, they assume the boys are degenerate killers. It's a smart, wickedly funny film that defies expectations throughout. [2010, 89 minutes]
Rubber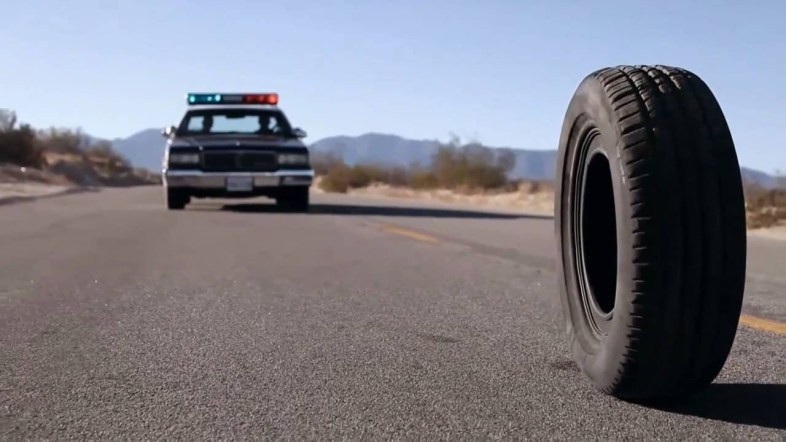 Starring: Stephen Spinella, Roxane Mesquida, Jack Plotnick, Haley Ramm, Wings Hauser, Ethan Cohn
The brainchild of auteur Quentin Dupieux, Rubber is the story of a killer tire. Yes, for those unfamiliar, a tire is the villain of this very self-aware piece of horror comedy and it's a formidable presence. Through telekinesis, the tire, named Robert, can make your head explode (among other things) if you cross him. To explain this ridiculous conceit, Dupieux frames his story by introducing a group of people at the beginning who gather to watch a film in the desert. A sheriff tells them many things happen in cinema "for no reason." And Rubber is one of them. A meta-commentary on film, horror, and the people who love them, it might be too smart. [2010, 82 minutes]
Bad Milo!

Starring: Ken Marino, Peter Stormare, Gillian Jacobs, Stephen Root, Mary Kay Place, Patrick Warburton
If you don't know about Bad Milo!, you're in for a treat. This was one of the funniest subversive films of 2013. Its disgusting premise will make you vomit and smile at the same time. Duncan (Marino), under intense pressure from his boss, mother, and sweet wife (Jacobs), visits a doctor to investigate his recent stomach pains. They discover he has a gross little demon living inside him who springs forth from Duncan's behind to kill the people who make him too stressed out. In an effort to curb the violence, Duncan befriends the cuddly little turd which leads to some very funny scenes. [2013, 84 minutes]
Summer of Blood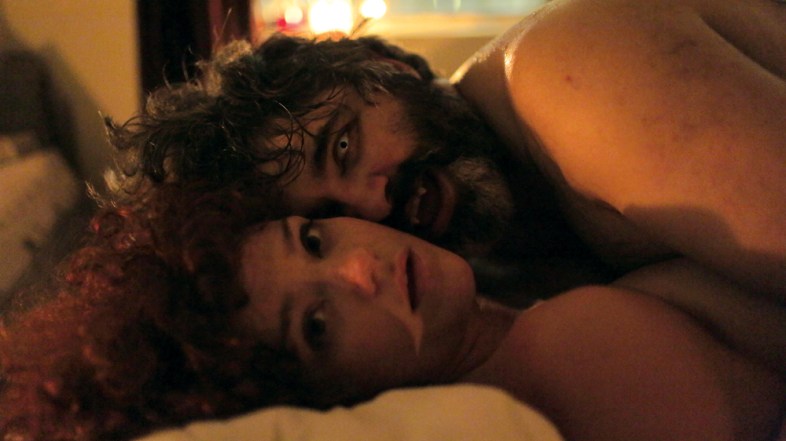 Starring: Onur Tukel, Anna Margaret Hollyman, Dakota Goldhor, Jason Selvig, Dustin Guy Defa
Here's what would happen if Wes Anderson made a horror movie. Summer of Blood is the Onur Tukel show. The Turkish actor plays a misanthropic hipster named Erik whose social ineptitude costs him his girlfriend and leads to a depressed conversation with a vampire who promptly converts him to the dark side. Now a bloodsucker, Erik struggles through post-breakup life, turning dates into new vampires and discovering he has a talent for hypnosis. The quiet indie comic sensibilities applied to the horror genre in this film are a blast even if the story is somewhat lacking. [2014, 86 minutes]
Re-Animator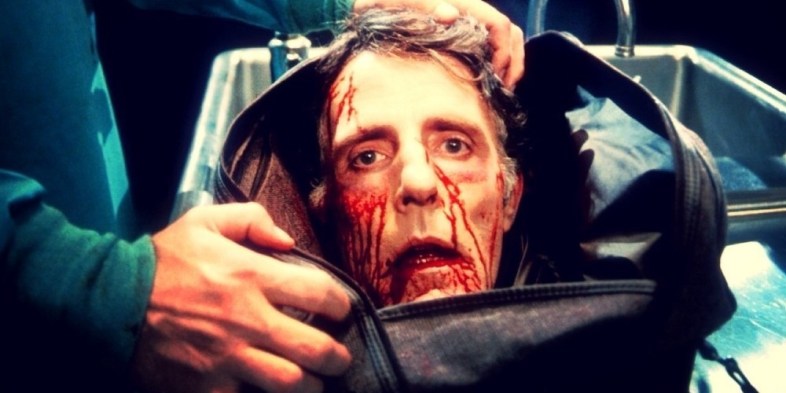 Starring: Jeffrey Combs, Bruce Abbott, Barbara Crampton, David Gale, Robert Sampson
The Godfather of the horror comedy genre, Re-Animator lives in film history for its absurdity, incredibly bad special effects (in a good way), and cult status. The movie critic Pauline Kael once called "pop Buñuel" is a must-see for horror fans of every generation. The story follows a medical student obsessed with bringing the dead back to life. His experiments prove successful but each test subject becomes a violent zombie, a nasty side effect. Be warned, this film is gory as hell, but the extremity only adds to the hilarity. Combs is a marvel as Herbert West in one of the horror genre's most insane camp performances. [1985, 86 minutes]

This post originated on Zimbio