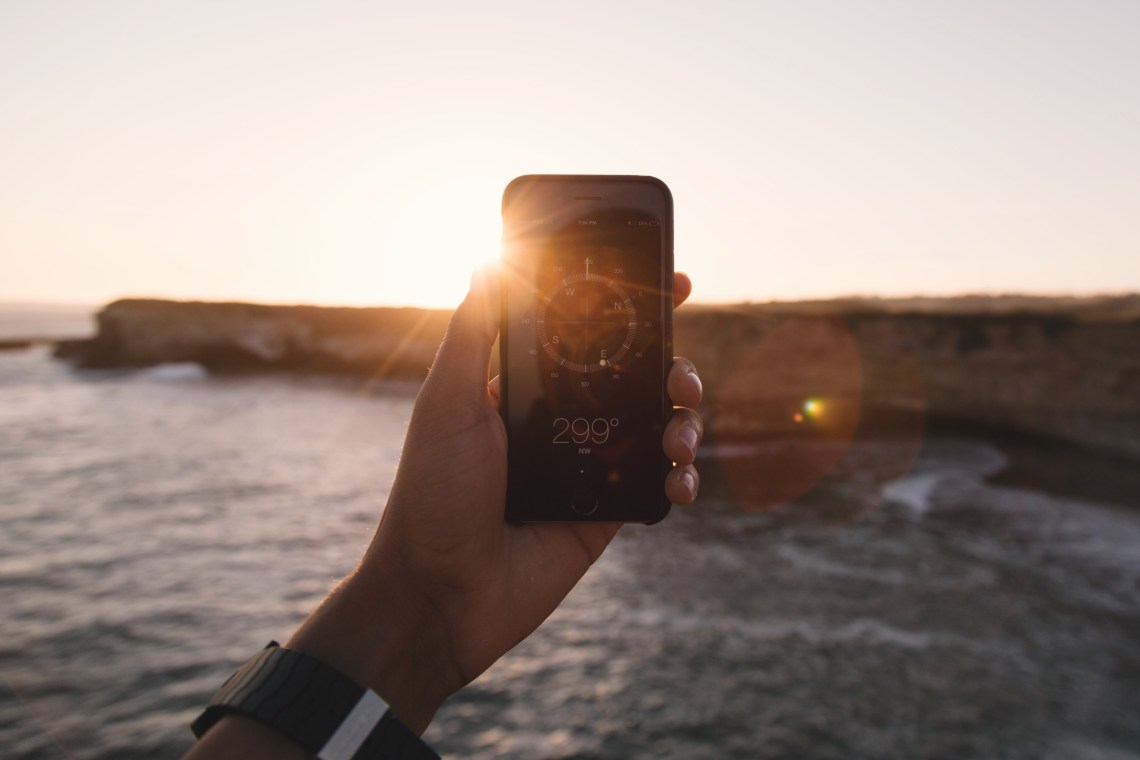 I was bit by the travel bug about four years ago as a young and green 18 year old. Since then I made it my life mission to find some amazing apps to help me once I did start traveling. Now that I have finished my degree and receive a pretty steady paycheck I have been lucky to already start checking my travel list off and have planned tentative trips until about 2018. I am a lover convenience and organization, which is why travel apps are so fantastic. That, and in between trips I can dream in my little wanderlust bubble on a 12 hour night shift by playing on my phone.
Without adieu, here we have them! Make note there are tons of amazing travel apps out there, and I have just skimmed the surface of everything I could find. But these are tried and true apps I have used to plan my travels as well as used during my travels.
Airbnb
This app/website is one of my favorites. I have had nothing but great experience with Airbnb and have some future trip accommodations planned through this service. The app is well laid out. You can easily search through locations of anywhere you would like to go in the world. I have used Airbnb and stayed in a central, downtown condo in Toronto, Canada with a five-minute walk everywhere. I also will be using Airbnb in London this June as well as in Paris. The app is compiled of usually people's homes that you can rent for a short period of time. You have the option to rent full homes as well as rent a room in a house to save costs. Each listing usually has reviews of people who have previously stayed there which is extremely helpful. The app also has a chat feature where you can ask the host questions of their listing, and once you are booked it serves as a communication tool! I rave about this service and love dreaming of what places to go to next browsing through it. This app is available for Apple and Android devices.
Shipmate
If you are going on a cruise, this app is a must. I recently returned from a 7 night Caribbean cruise with Royal Caribbean and this app was extremely helpful. Once you open the app, you "add your cruise" at the top and a list of cruise lines appears. Pick your cruise line and then it will take you to a list of cruise boats. For example, my cruise line was Royal Caribbean and my cruise ship was Adventure of the Seas so I would have picked those two from the selection. Once you choose your boat, you are taken to a list of dates that ship is supposed to embark. Pick your date, and viola! When you have selected all of the above information, you are able to chat with other cruise goers (a great feature where I asked a ton of questions since it was my first time), you can see who else has checked in using the "roll call", as well as see your cruise itinerary. The itinerary is great because it lists the ports you will be going to. Click on whichever port you would like and you are met with pictures and reviews. The reviews are super helpful in finding things to do if you don't want to book shore excursions through the cruise line. Next to the "itinerary" button on the main page, you also have the option to look through excursions for each port that is not through the cruise line. These excursions have reviews from other Shipmate members as well as are significantly cheaper. The app also provides deck maps for each deck of the ship, deck cams (for some ships) and a ship locator. Keep posted, my "how to navigate a cruise" blog post will be up shortly! This app is available for Apple and Android devices.
TripCase
This app is literally a hub to hold all your trip information. So what you do, is when you get your e-mail confirmation of anything for your trip such as a flight itinerary, you forward the e-mail to trips@tripcase.com. This app does have a couple options however. First, you make an account with the app (duh). Now, you can go to your e-mail and forward your travel confirmation as I mentioned above or when you are on the main interface, you can "create a trip" boom! Easy. If you click the "Create a Trip" option, you do input everything yourself. If you forward in the confirmation, once it is all loaded into the app (it will load individually by city), you can "manage trips" and then combine them to create one trip. If you forward the information to the app, it pulls out the most important information from the e=mails and then arranges them by day and hour. The other fantastic thing about Trip Case is that it will update you information about your trip at the right time. For example, if you connect your airline information to it, it will send you a notification notifying you that the flight is on time, delayed, canceled, whichever. It will also remind you where to be when (hopefully, you won't forget this), manages your accommodation and much more. Once This app is available for Apple and Android devices. Another similar app to this is TripIt although I have never used that particular app before.
Hostel World
Hostel world is a hub of 33,000 properties in 170 countries! The app is free and lets you scan through thousands of hostels all over the world. There are no booking fees if you book through the app or hidden costs, and if you're in a pickle you can quickly scan your credit card for fast and secure payment. Not only that, you can book your bed easily from your phone and have the ease of canceling if your trip takes you elsewhere. I love how the hostels have reviews from previous guests. The app has a rating system for app users that include rating the hostel/hotel on value for money, security, location, staff, atmosphere, cleanliness and facilities. The app also provides a map of the surrounding area of the hostel so you can see the location. It's pretty much perfect and needs to be on any travelers smart device. This app is available on Apple and Android devices.
Any currency exchange app – I use the XE Currency – This is pretty self-explanatory. I use this app to check exchange rates. I love how easy it is, you can add your normal currency (for example mine is the Canadian Dollar) and you can pick a few currencies to list below it to exchange. It offers live rates all over the world.
Travel Safe
Now there are two versions of this app. The Lite version which is free and the Pro version which cost me about $1.50 CAD. I think this app could potentially be a life saver. I haven't needed to use it yet thankfully, but it is equip with the emergency numbers of the country you are in, Embassies of your home country (only available on the Pro version), tons of country information such as electrical voltage and plugs, the gratuity (it also includes a tip calculator) and one of my favourite features if a Panic Button. It can send a message to 3 of your contacts. Another plus is that the majority of the app functions do not need internet! I highly recommend this app. Hopefully, you will never have to use it in terms of an emergency situation but it is great to have to be prepared.
Uber
I fricking love Uber. I opt for an Uber instead of a taxi any day. Uber is available in 50 countries. You tell the driver where to pick you up and drop you off by a pin on a map, the app gives you a fare estimate and then when the ride is over you a receipt is sent to you and a charge is made to your credit card! I went to California last month and took a taxi from LAX to Anaheim – it costed about $100 USD. On the way back we took an Uber from our hotel in Anaheim to LAX and it cost us about $65 USD, the backseats had mints and gum, and the ride was much more pleasant! Be aware though that the app does not include tip, if you have an amazing experience make sure to tip the driver in cash! This app is available for Apple and Android devices. Check if Uber is available in your city by clicking here
Hopper
This app is an airfare prediction app. The app analyzes millions of flight prices to predict how prices will change, and then tells you the optimum time to buy your tickets. You get notified instantly when the prices drop. As I have several trips planned in the future, I love this app. It has saved me a great deal of money in booking flights to locations I love. This app is available for Apple and Android devices.
Expedia
Of course, Expedia. You can book flights and hotels anywhere, track flights and well as earn Expedia points. I mention this app because I love browsing through all-inclusives on it and I have purchased many of my flights through it. I've only ever used Expedia for hotels and flights, and I feel like it is a little travel agent in your pocket.
Sky Scanner
I have had better experiences (and deals) booking my flights through Sky Scanner instead of Expedia. I also love how you can choose the "multi-city" option so if you are flying into one city and flying out of another city, you are able to look at the round trip price from that perspective! You are also able to book hotels and rent cars on this app, but I've never used those services. This app is available on Apple and Android devices.
Zomato
I love this app to find restaurant reviews and food. Although I have only used it in Canada and the USA, the app is available in over 10,000 cities across India, the US, Australia, UK, UAE, Canada, Ireland, New Zealand, South Africa, Portugal, Philippines, Indonesia, Turkey, the Czech Republic, Slovakia, Poland, Chile, Italy, Lebanon, Brazil, Sri Lanka and Qatar. phew, that was a lot to type. There are more locations coming, but I find the restaurant reviews to be pretty bang on and have had nothing but great experiences with this app. You can use your location to locate restaurants around you, as well as you are provided with directions and phone numbers to the locations. Love love love! This app is available for Apple and Android devices.
Well, there you have it folks! There are hundreds of amazing apps, and I am sure I will find many, many more as I travel but here is my concrete list for now.