All physicians take an oath to "do no harm," so there's something especially unsettling about a doctor who murders his patients. When those who spend years learning how to save lives are instead effortlessly snuffing them out in a manner of seconds, it completely upends our perception of good guys and bad guys. There should be a special kind of tortured devised for when someone into whose hands a fragile life is entrusted chooses to take out his psychological sickness on the body of another, but for now all we have are incarceration and the death penalty. For the time being, these doctors are the undisputed champions of cruelty.
1. MARCEL PETIOT: Promised Victims Safe Refuge From The Nazis; Killed And Robbed Them Instead
Confirmed # of Victims: 23
Suspected # of Victims: 63
https://www.youtube.com/watch?v=SZ–P4BmeDQ
This French doctor showed signs of mental instability early in life: At the wee age of 11, he openly asked a female classmate for sex and fired his dad's gun in class. He was arrested and charged with theft in his teen years for robbing a PO box. He was even institutionalized for chronic kleptomania at one point.
As World War II raged through France, Petiot posed as a bold leader of the French Resistance, claiming among other things that he invented secret weapons to kill Germans and had collaborated with a group of Spanish anti-fascists who in reality didn't exist.
In the real and really ugly world, though, Petiot made a living by promising safe refuge for people who wanted to flee the Nazis and Europe altogether. Along with three accomplices, he promised he would be able to relocate people to South America via Portugal—they simply had to pay him $25,000 francs and receive an immunization shot.
The shot was, of course, fatal. And after his victims died, Petiot would avail himself of their belongings.
It's such a deviously murderous plot, the Nazis probably would have admired it.
Petiot had dumped some of his victims' bodies in the River Seine and dissolved others in a quicklime pit in his backyard. But in 1944 when neighbors complained of the stench from smoke billowing out of his house, investigators found the incinerated remains of 23 victims in Petiot's basement.
He was beheaded via guillotine on May 25, 1946.
---
2. KERMIT GOSNELL: Philadelphia Abortionist's House Of Horrors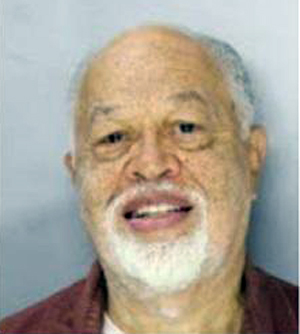 Confirmed # of Victims: 4
Suspected # of Victims: 100+
Alleged to be the obstetrician who delivered Will Smith as a baby, Gosnell operated an abortion clinic—more properly, an abortion slaughterhouse—in West Philadelphia.
A vocal early advocate of legalized abortion, Gosnell told a reporter in 1972 that he was "very concerned about the sanctity of life."
But as the years passed, rumors spread throughout the black communities of West Philly not only that Gosnell would abort babies far into a woman's third trimester, but about the dangerous and unsanitary conditions in his clinic. According to a report issued by a team of investigators:
There was blood on the floor. A stench of urine filled the air. A flea-infested cat was wandering through the facility, and there were cat feces on the stairs. Semi-conscious women scheduled for abortions were moaning in the waiting room or the recovery room, where they sat on dirty recliners covered with blood-stained blankets. All the women had been sedated by unlicensed staff – long before Gosnell arrived at the clinic – and staff members could not accurately state what medications or dosages they had administered to the waiting patients. Many of the medications in inventory were past their expiration dates… surgical procedure rooms were filthy and unsanitary… resembling 'a bad gas station restroom.' Instruments were not sterile. Equipment was rusty and outdated. Oxygen equipment was covered with dust, and had not been inspected.
Others noted that fetal remains were stored in "bags, milk jugs, orange juice cartons, and even in cat-food containers" throughout the clinic. Investigators found the remains of 45 fetuses scattered throughout the premises.
In a grisly process known as "snipping," Gosnell would sever the spines of viable fetuses to ensure their death. He received three murder convictions for this practice alone.
After Gosnell's murder conviction, Philadelphia's DA referred to him as "barbaric"; the mayor called him "a monster living in our midst."
---
3. CHRISTOPHER DUNTSCH: Maniac Surgeon Purposely Maimed Patients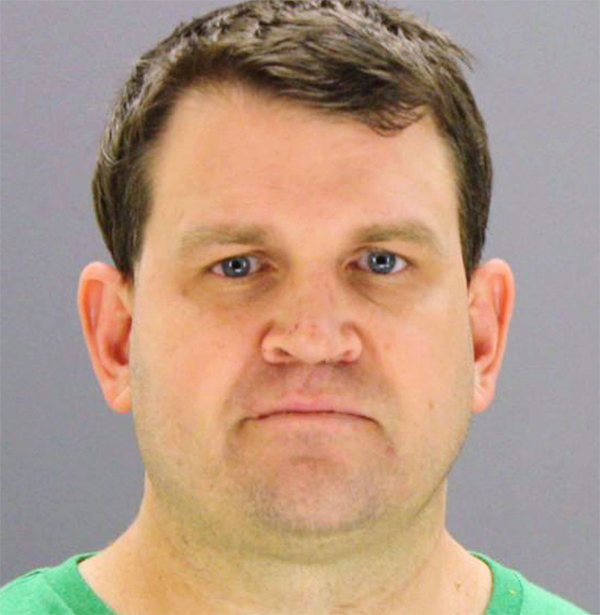 Confirmed # of Victims: 2
In December 2011, this Texas neurosurgeon emailed another doctor and said:
I am ready to leave the love and kindness and goodness and patience that I mix with everything else that I am and become a cold blooded killer.
Duntsch differs from everyone else on this list in that his MO was to violently hack and maim at adult patients while performing surgery on them. He purposely severed an artery in a female patient's spine, causing her to bleed to death. He severed another patient's vocal cord and left a surgical sponge in his throat. He was convicted of murdering two patients—earning him the nicknames "Dr. D." and "Dr. Death"—and maiming four others. He is suspected of purposely maiming 33 patients and is now serving a life sentence.
---
4. MAXIM PETROV: Paid Home Visits, Robbed Victims While They Were Unconscious
Confirmed # of Victims: 12
Suspected # of Victims: 19
Operating out of St. Petersburg, Russia, Petrov's MO was to visit patients at home, unannounced and when they preferably were alone. He'd inject them with an anesthetic and then steal their belongings while they were unconscious—even if he had to pluck wallets out of their pockets and pluck rings from their fingers. In 1999 during his 30th robbery, he committed his first murders when a patient's daughter returned home to find Petrov in the process of purloining her father's valuables. Petrov stabbed the girl to death with a screwdriver and strangled her father to death with a stocking. When he was arrested in January 2000, police found several stolen items from murder victims in his flat.
---
5. MICHAEL SWANGO: Poisoned Patients And Coworkers On Two Continents
Confirmed # of Victims: 4
Suspected # of Victims: 35-60
Operating in Ohio and Zimbabwe from 1981 to 1997, the former high-school valedictorian and US Marine was set free in the midst of his years-long killing spree after serving only five years for deliberately spiking his coworkers' coffee with arsenic. He was able to forge medical documents convincingly enough that he found further employment at hospitals both in the USA and Africa. In his notebook, he wrote of the "joy" he felt while causing people to die via an overdose of arsenic or prescription drugs.
Although he only pled guilty to four murders, the book Blind Eye links him to 35 unsolved deaths; the FBI suspects him of up to 60 murders.
---
6. HAROLD SHIPMAN: England's Most Prolific Serial Killer?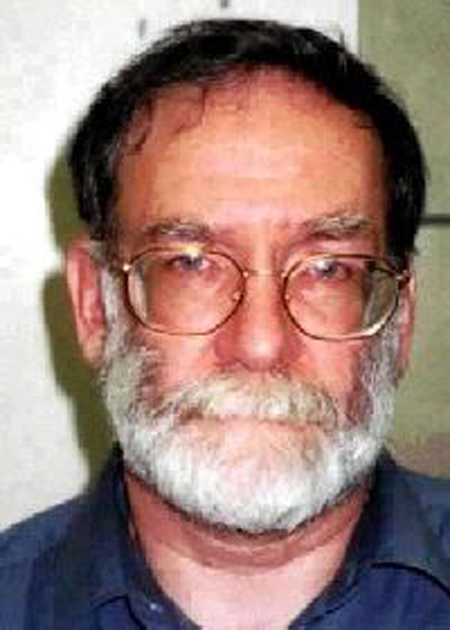 Confirmed # of Victims: 15
Suspected # of Victims: 250
Shipman is the only British doctor in history to be found guilty of murdering his patients. He is said to have developed a fondness—and even an addiction—for opiates after observing how much they relief they had provided to his dying mother when he was young.
Operating from 1975 to 1998, he would inject patients with a lethal dose of heroin and then falsify their medical records to report that they'd been at death's door, anyway. He would also steal their jewelry or forge their wills.
In January 2000 a jury found him guilty of 15 patients who'd been under his care. It is estimated that he killed at least 218 people and possibly as many as 250, which would make him the most prolific serial killer in British history.
In January 2004, Shipman hanged himself in his cell on the eve of his 58th birthday.
---
7. LOUAY OMAR MOHAMMED AL-TAEI: Iraq War Medic Who Killed Enemy Soldiers
Confirmed # of Victims: 43
Louay was a member of an insurgent Iraqi Sunni group in Iraq that fought against the US and their allies during the Iraq War. However, he offered his service as a physician to help care for wounded policemen and soldiers from the US side, administering anti-coagulants that made whatever bleeding they had far worse. Forty-three people died at his hands before his scheme was uncovered.
---
8. HU WANLIN: Herbalist Who Administered Fatal 'Medical Miracles'
Suspected # of Victims: 146
Despite being arrested numerous times for homicide and human trafficking, Dr. Wanlin continued to practice medicine—in 1993, he even opened a medical practice while in prison. His herbal "treatments"—which often contained fatal amounts of sodium sulphate—were sold as "medical miracles" even though they killed an estimated 146 people. It is speculated that he was able to continue practicing because he bribed officials.
Although he was arrested in 1999 on suspicion of causing nearly 150 deaths, he only received a 15-year-prison sentence, which only amounts to a little over a month per murder victim.