Rodney Alcala—a handsome, smiling, long-haired man with a twinkle in his eye—appeared on the hit TV show The Dating Game in September 1978 and charmed bachelorette Cheryl Bradshaw into picking him over the other two male contestants. What no one except Rodney knew at the time was that he had already murdered at least four women and served prison time for raping an eight-year-old girl.
When Bradshaw finally saw Alcala face-to-face and began talking with him backstage, though, her instincts kicked in and told her to never, ever, ever go on a date with Alcala. Her instincts probably saved her life:
I started to feel ill. He was acting really creepy. I turned down his offer. I didn't want to see him again….He was quiet, but at the same time he would interrupt and impose when he felt like it. He became very unlikable and rude and imposing as though he was trying to intimidate. I wound up not only not liking this guy….He was a standout creepy guy in my life.
Over the next nine months, possibly spurred by Bradshaw's rejection, Alcala would murder three more women.
Rodney Alcala's Early Years: A Mostly Happy Childhood
Rodney Alcala was born Rodrigo Jacques Alcala-Buquor in San Antonio, TX in 1943. Whereas most serial killers suffer childhoods rife with head injuries and beatings and sexual abuse, the only slightly dysfunctional thing about Alcala's childhood was that his father abandoned the family when Rodney was eight.
Otherwise, he was popular in school, had many girlfriends, and was never known to start fires, wet the bed, or torture animals—the telltale "triad" of signs that a child will develop into a serial killer.
It seems that Rodney Alcala began raping, torturing, and killing women—and sometimes little girls—for no other reason than he wanted to do it.
Rodney joined the US Army at age 17 but was discharged four years later after suffering a nervous breakdown. A military psychiatrist diagnosed him with antisocial personality disorder and Alcala was discharged for psychiatric reasons.
Much later in life—after being imprisoned for serial murder—he would be also diagnosed with borderline personality disorder and malignant narcissistic personality disorder with psychopathy and sexual sadism comorbidities.
Tragically, the world would have to find this out the hard way.
A Camera And A Smile
Note: All the photos in this section were found by police after they searched a Seattle storage locker belonging to Alcala that contained over 1,700 photos and negatives. Photos come courtesy of the Huntington Beach Police Department and were released to see if people were able to identify any missing persons.
Born with a genius-level IQ, a good face, and a winning smile, Rodney Alcala found it easy to seduce women. Starting around 1971 at age 28, he began working as a freelance photographer and was able to persuade literally hundreds of women, girls, and even some young boys to pose for free as his models. According to a detective who worked on his murder case:
He had a gift of the gab that worked with the girls. I think the average guy—and I consider myself an average guy—you see an attractive girl in a bar and you probably won't talk to her because you think she'll shut you down. Well, he wasn't afraid of talking to anyone. He could talk them into posing for his photographs, and it worked over and over.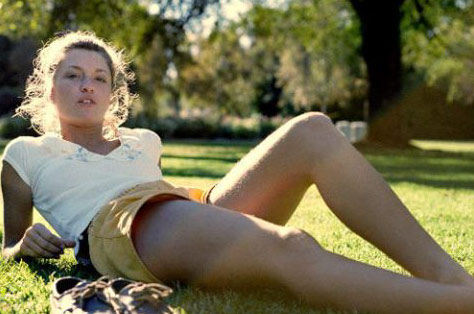 The majority of the 1,700+ photos that police found in Alcala's storage room were sexually explicit—and this includes naked photos of underage boys. And it has been confirmed that at least four of his murder victims originally met him when he persuaded them to pose for him. In a few cases, he positioned their corpses after murdering them and took even more pictures.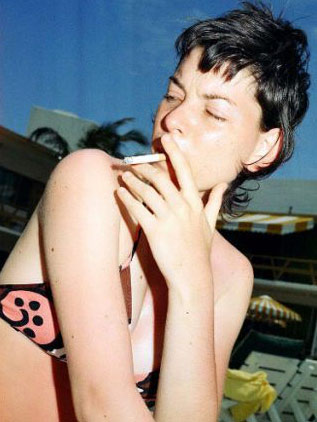 One detective described Alcala as a "killing machine." His typical MO as a murderer was to strangle his victims just hard enough so that they lost consciousness but didn't die. When they revived, he'd strangledthem a little harder…again and again…until they were finally dead. But he clearly derived pleasure from prolonging their agony as long as he could. One victim had her head smashed in with a rock. Another was sodomized with a claw hammer.
Alcala was convicted of seven murders. At one point he claimed to have killed at least thirty women. One expert estimates he killed over 100 women. But his winning smile and superficial charm allowed him to slither out of the law's hands over and over.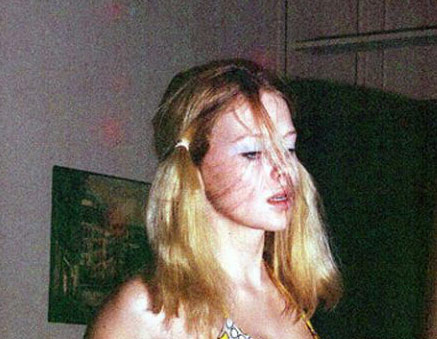 A Serial Murderer And Rapist
Tali Shapiro, 8 years old, 1968—raped, bludgeoned, and left for dead.
The first major crime that Alcala was known to have committed was the rape and assault of eight-year-old Tali Shapiro in Hollywood, CA. Luckily for Tali—if such a word can even be used in this case—someone witnessed her abduction and called police while Alcala was taking her to his Hollwyood apartment. He raped her and beat her with a steel bar.
When police arrived at his apartment, Alcala slipped out the back, moved to New York, and entered the NYU film school using the alias "John Berger." Ominously, the person who taught him how to use a camera was fabled film director Roman Polanski, who has been in a self-imposed exile from the USA avoiding rape charges involving a sexual encounter with a 13-year-old girl in 1977.
Cornelia Crilley, 23 years old, 1971—strangled to death. In June 1971, shortly before moving to New Hampshire to work as a camp counselor, Alcala offered to help flight attendant Cornelia Crilley move into her Manhattan apartment, where he strangled her to death. He would not be connected to her murder until forty years later.
Still hot on his trail for the rape and bludgeoning of Tali Shapiro, the FBI had placed Alcala on its Ten Most Wanted list in early 1971. Two girls at the art camp where he worked in New Hampshire recognized Alcala's face from a Most Wanted poster and notified police.
Alcala was extradited to California, but by this time, Shapiro and her entire family had moved to Mexico, so Tali did not show up to testify against him. He pled to a lesser charge of assault, served 17 months, and was paroled in 1974.
Within two months of his release, Alcala—by this time 31 years old—was arrested for assaulting and giving marijuana to an unnamed thirteen-year-old girl. He would be paroled again in June of 1977.
Ellen Jane Hover, 23 years old, 1977—raped and strangled to death. It is thought that less than a week after being paroled and returning to NYC, Alcala killed again. This time his victim was nightclub heiress Ellen Jane Hover, described as so beautiful that she could "cause traffic accidents." Alcala asked her out on a lunch date, and she was never seen again. A year later, her remains were found buried in a shallow grave north of New York City.
Jill Barcomb, 18 years old, 1977—raped, bludgeoned, and strangled to death with a pair of blue pants. By late 1977, Alcala was already back in Los Angeles and killing again. A teenager named Jill Barcomb had only been living in Southern California for three weeks when she met Alcala, who left her corpse naked from the waist down and "rolled up like a ball" in a Hollywood Hills ravine with three bite marks on her right breast.
Georgia Wixted, 27 years old, 1977—raped, beaten with a hammer, and strangled to death in her Malibu apartment. About a month after murdering Jill Barcomb, Alcala befriended this hospital nurse and savagely took her life.
Charlotte Lamb, 33 years old, 1979—raped, bludgeoned, and strangled to death with a shoelace. A beautiful legal secretary from Santa Monica, Lamb was found naked and dead in the laundry room of her El Segundo apartment building.
Jill Parentau, 21 years old, 1979—raped, strangled to death with a cord or stocking. The same month he murdered Charlotte Lamb—June 1979—Alcala broke into the Burbank apartment of keypunch operator Jill Parenteau and took her life, propping up her nude corpse on some pillows before leaving.
Robin Samsoe, 12 years old, 1979—raped, strangled to death, and dumped in the foothills. The third of three murders Alcala committed in June 1979. A mere week after killing Jill Parenteau, Alcala was cruising Huntington Beach with his camera when he approached a 12-year-old blonde girl named Robin Samso and her friend, asking if he could take pictures of them. They both refused, and Samsoe borrowed a friend's bike so she could pedal to ballet class. She never made it. Her body was found 12 days later in the foothills of the Sierra Madre, half-eaten by wild animals.
A 20-year-old firefighter named Dana Crappa had noticed a strange, curly-haired man talking to two girls and notified police. A sketch was made of the suspect based on Crappa's description and released to the public. Upon seeing the sketch, Alcala's former parole officer notified authorities. Police arrested Rodney Alcala on July 24, 1979 and he would never be a free man again.
A police search of his mother's house yielded a receipt for a Seattle storage facility. This is where authorities found Alcala's cache of photographs as well as a pair of Robin Samsoe's earrings.
Suspected Additional Murders of Rodney Alcala
Although he was never tried for various reasons, Alcala is also a suspect in the following killings:
• The 1977 murder of 19-year-old Pamela Lambson in San Francisco, who was last seen headed for a rendezvous with a photographer who'd offered to do a photoshoot of her.
• The 1977 murder of Christine Ruth Thornton, 28, in the wastelands of Wyoming. A relative identified a photo of Thornton on a motorbike that had been found in the cache of Alcala's photos. At the time of her murder, Thornton was six months pregnant.
• The deaths of two teenage girls in Seattle in 1977 and 1978. Alcala was never tried for these slayings due to insufficient evidence.
Endless Trials And Ultimate Conviction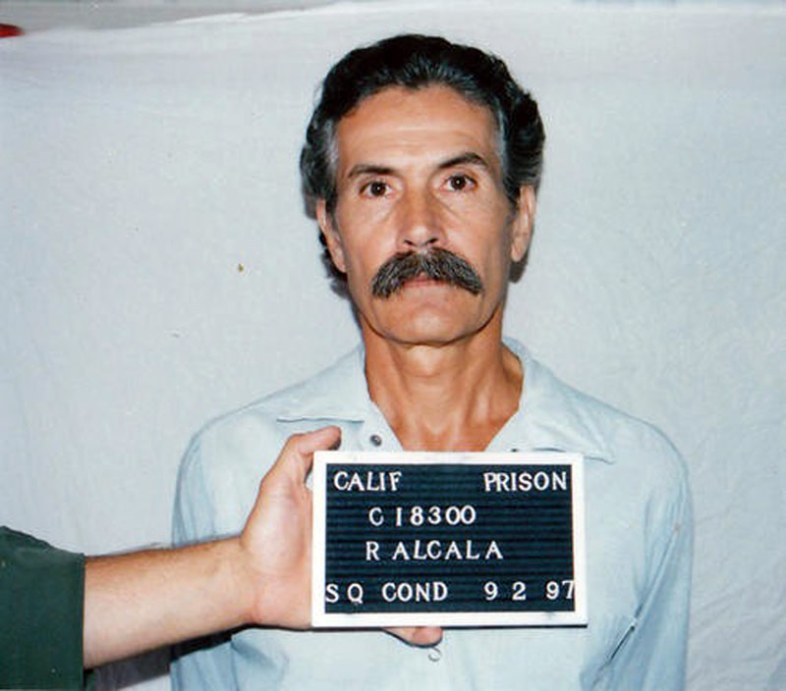 In 1980 Alcala was tried, convicted, and sentenced to death for the murder of Robin Samsoe. This conviction was ultimately overturned because the jury had been informed of Alcala's prior rape conviction, which was thought to be prejudicial.
In 1986 he was tried and convicted again. The conviction was nullified in part because a defense witness had not been permitted to bolster Alcala's wacky contention that the ranger who found Robin Samsoe's body had been "hypnotized by police investigators."
In 1994, still in prison but avoiding the death penalty for the time being, Alcala wrote a book called You, the Jury in which he claimed his innocence and fingered another suspect for Samsoe's murder.
Finally, in 2003, California investigators were able to match DNA evidence from four of Alcala's murder scenes to Alcala. They charged him with five murders from 1977-1979: Robin Samsoe, Jill Barcomb, Georgia Wixtead, Charlotte Lamb, and Jill Parentau.
In court, Alcala decided to act as his own attorney. Looking elderly and cuckoo, he now sported a bizarre haircut long curly grey locks. He actually put himself on the witness stand and would ask himself questions in a deeper than normal voice before answering in his natural voice. His entire defense consisted of claiming he was at Knott's Berry Farm while Robin Samsoe was being murdered. Regarding the other four murders, he simply said he didn't remember committing them. At one excruciatingly cringeworthy point, he played a segment of the song "Alice's Restaurant" where the narrator manically says, "I wanna kill, I wanna kill." He did this without explanation, and it freaked the living daylights out of the courtroom attendees. He was found guilty of all five murders and again sentenced to death.
In 2011 he was extradited to New York, where he pled guilty to the 1971 murder of Cornelia Crilley and the 1977 slaying of Ellen Hover.

All told, he was convicted of seven murders but likely committed many more.
Alcala is now in his seventies, frail, and allegedly in the throes of deep dementia at a California holding facility. He's not dead yet, but he is no longer handsome and charming. People can at least take a small, empty pleasure that unless he kills himself, he will never kill again.

https://www.youtube.com/watch?v=rvbHRX89dW0&t=36s&frags=pl%2Cwn