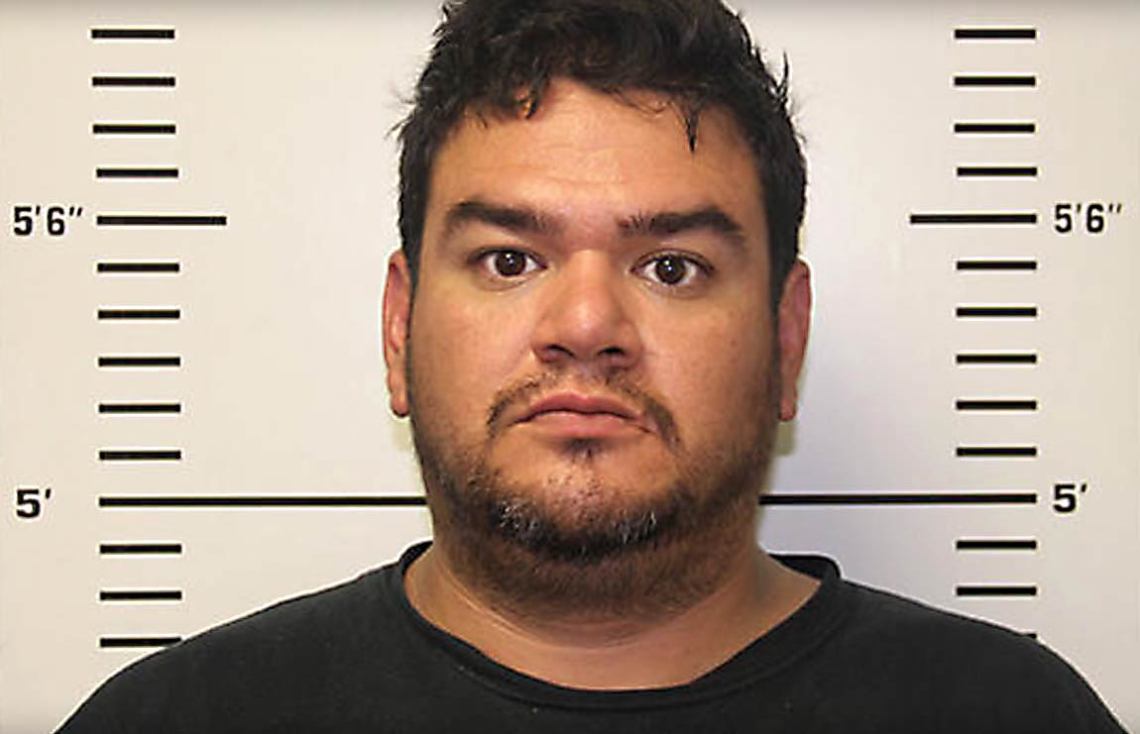 In November 2015, infamously unstable and legendarily debaucherous actor Charlie Sheen revealed on national TV that he's HIV-positive and has been aware of his status for four years.
Sheen claims he's had unprotected sex with two people since becoming aware of his infection, but he insists it's "impossible" he transmitted the virus to either of them.
The following are cases where people who knew they were HIV-positive infected others either through malice or negligence.

1. A DOZEN MEN INJECTED WITH HIV-POSITIVE BLOOD
In 2008, three HIV-positive Dutch men were convicted of grievous bodily harm by a Netherlands court for purposely infecting a dozen men at gay sex parties over the course of two years by drugging them on GHB and Ecstasy, then injecting them with a "cocktail" containing the infected blood of all three men. Their sentences ranged from nine years to 18 months. (source)
2. 'YAY LOL. SOMEONE GETTING POZ THAT DAY. POOR SUCKA.'
California landscape architect Thomas Guerra was convicted of infecting others with HIV based on evidence from 11,000 text messages and three dozen audio clips that saw him boasting of his murderous campaign. "Yay lol," read one text. "Someone getting poz that day. Poor Sucka." Guerra's boyfriend contacted police after someone on Facebook informed him that Guerra was not only HIV-positive but that he "joked" about keeping it a secret to his sex partners:
I was hours away from proposing to this individual….I don't even know who I was living with. I don't know who I had fallen in love with. There are many people who are being hurt and could potentially still be hurt. It needs to stop….There's hundreds and hundreds, if not thousands, of text messages where he's talking about intentionally infecting people with HIV. Texts where he's stating he's negative to people then bragging to others about giving people his 'positive load.'
Guerra remained impenitent and blamed his victims for being sexually "reckless." He was convicted of violating a California health code and sentenced to (drum roll, please)…six months in jail. (source)
3. 'HE'S TAKEN MY LIFE AWAY'
When 45-year-old British mother of three Kara Wilkinson began developing medical symptoms that would ultimately include "four heart attacks, pneumonia, osteoporosis, and severe hair loss," a physician suggested she be tested for STIs. Instead, her live-in boyfriend, an undertaker named Alan Mason, informed her that he'd been aware of his HIV status for years but feared telling her because he loved her and didn't want to lose her. Wilkinson told a reporter:
He's ruined my life. I'll never forgive him for what he's done." "I don't even have a mirror in my house as I can't stand to look at my reflection. He's taken my life away.
For effectively killing his girlfriend, Mason was sentenced to two years and eight months in prison. (source)
4. LET'S SPREAD IT TO OTHERS SO WE DON'T FEEL SO ALONE
In 2013, an unnamed 32-year-old British man was sentenced to four years in prison for infecting his 16-year-old girlfriend, who told authorities that he said they should both spread the virus to as many people as possible so they don't feel so alone and that others would be forced to share in their suffering. (source)
5. WORLD'S FIRST MURDER CONVICTION FOR TRANSMITTING HIV
A Ugandan-born Canadian man named Johnson Aziga became aware that he was HIV-positive in 1996. He proceeded to have unprotected sex with at least 11 women without informing them of his status. Seven of them later tested positive for HIV. Two of those women died from AIDS-related illnesses. Johnson was convicted of first-degree murder, the first person in world history to receive a murder conviction for deliberately spreading HIV. (source)
6. 'MY GOAL WAS TO INFECT AS MANY AS POSSIBLE'
In 2014 an unnamed female Kenyan teenager went onto a Facebook group called Kenya Scandals to reveal that she'd become infected with HIV after having unprotected sex at a party with a man who'd lied and told her he'd used a condom. As revenge, she made it her goal to infect at least 2,000 men, but she 'only' had sex with 324 of them before making her online confession:
I buried the good girl in me and became the bad girl, my goal was to infect as many as possible so far since Dec up to now i have infected 324 men and i make sure to note down there list which i secretly keeps when ill be on my death bed i will release it….I know i have nothing left to do on earth but wait for my death but before i do, men will get it.
It is unknown how many men she ultimately infected during her sadistic rampage of attempted-murder-by-fucking. (source)
7. HE 'GETS OFF' ON INFECTING PEOPLE
Michael John Neal, an Australian father of five, was found guilty in 2008 of fifteen criminal charges that included "attempting to infect another person with HIV, rape and procuring sexual penetration by fraud." For years he'd held meth-fueled orgies he called "conversion parties" where his purpose was to deliberately infect as many men as possible. According to his prosecutor, Neal boasted to friends that his genital piercing aided in the transmission and that he estimated he'd infected at least 75 men. He told one partner that he "gets off" on infecting people. A court-appointed psychiatrist called Neal the most "evil" man he'd encountered in 20 years of his practice. (source1) (source2)
8. HE DIDN'T TELL HIS 300 PARTNERS DUE TO 'FEAR OF REJECTION'
Thirty-six-year-old Missourian David Mangum became aware of his HIV status in 2003. For the next ten years until his arrest, he estimates he had sex with 300 people, none of whom he informed about his status due to a "fear of rejection." It is documented that he infected at least one person—his roommate, who went to police after Mangum sheepishly admitted his status to him. (source)
9. FEMALE SINGER INFECTS MALE PARTNER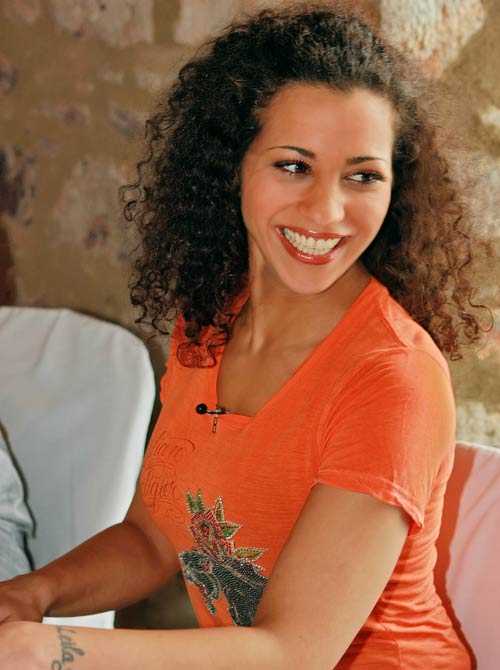 Nadja Benaissa was a member of all-female German pop band No Angels, which has been described as the "biggest-selling German girl band to date." In 2010 she was convicted of causing grievous bodily harm as a result of having unprotected sex with three men between 2004 and 2006 without informing them of her HIV status. One of them men became infected with HIV. Benaissa's sentence? Three hundred hours of community service. (source)
10. HE GOT SEXUALLY AROUSED BY CAUSING PAIN TO FEMALES
Described as "very charming" by one alleged victim, Michigan resident David Dean Smith went on a three-year psycho rampage ending in 2011 where he tried to infect as many partners as possible with HIV. Records from a mental health clinic where Smith had been admitted for being suicidal alleged that he was "sexually aroused by causing pain to females." (source)
11. SHE SOUGHT REVENGE ON ALL BLACK MEN
British hair-salon receptionist Sarah Jane Porter allegedly was infected with HIV by a black lover. She then embarked on a five-year revenge mission to infect as many black men as possible with HIV. A DJ and promoter that she infected described her as "pure evil" and said "her cruelty and dishonesty made me feel so worthless." (source)
12. HE INFECTED AT LEAST 14 WOMEN
New Yorker Nushawn Williams—who also went by the alias Shyteek Johnson—allegedly had unprotected sex with at least 75 women and possibly as many as 300 in New York State while fully aware of his HIV status. He infected at least 14 women, two of whom gave birth to children who were also HIV-positive. (source)
13. THERE ARE VIDEOS OF HIM POSSIBLY INFECTING PEOPLE
Twenty-two-year-old Missouri resident Michael Johnson—who called himself "Tiger Mandino" in gay chat rooms—was found guilty in May 2015 of infecting one partner and attempting to expose at least four others. Police who searched his college dorm room found 32 videos on his laptop of him having unprotected sex with others. (source)