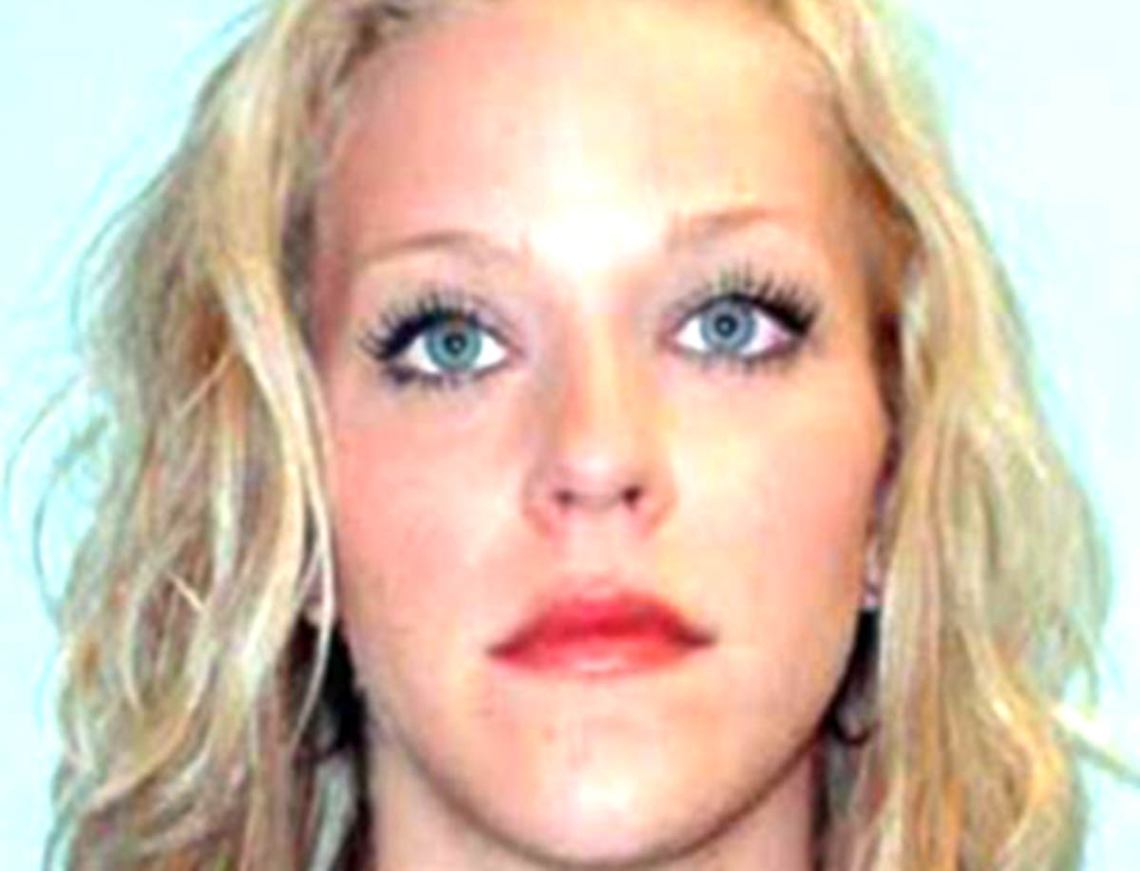 In the popular imagination, rape is something that men do to women. In presumably rare cases, it is also something that men do to men, in which case it's usually accompanied by a laugh track.
But it is never viewed as something that women do to men. After all, if a man got an erection, he was obviously sexually excited and his body was giving consent. And he should also consider himself lucky, because there are plenty of men who'd jump at the chance of having a woman jump on him.
But just as it's documented that female victims sometimes lubricate and even have orgasms while being raped, it's a documented fact that men can achieve erections and ejaculate while being sexually assaulted against their consent. And if you dose your victim with Cialis or Viagra, he may not have much of a choice in whether to get an erection.
In 2010, the Centers for Disease Control added a new category of to its definition of sexual assault and called it "being made to penetrate." The new definition included being forced to perform intercourse without one's consent as well as either giving or even receiving oral sex against one's will.
This is still a narrow definition compared to the famous Campus Sexual Assault Study that alleges one in five college women will be raped, because "rape" according to their definition includes not-quite-full-blown-rapey things such as "forced kissing."
With the new expanded definition of rape, it suddenly became clear that men were victims of female sexual assault far more than had previously been imagined:
• A 2010 CDC study revealed that men and women were being "made to penetrate" at nearly identical levels.
• Bureau of Justice stats from 2013 reveal that according to the FBI's new definition of rape and sexual violence, a shocking 38% of victims were male.
• In 2013, a study published in the JAMA Pediatrics claimed that when "sexual violence" is defined similarly to how the famous campus study framed it—i.e., forced kissing and the like—an astounding 52% of males and 48% of females over age 18 had committed sexual violence at least once in their lives.
• A 2008-2009 CDC report revealed that in American juvenile facilities, more than 95% of staff members who molested incarcerated minors were females.
• A study going all the way back to 1988 claims that 62.7% of men had experienced "unwanted sexual intercourse" in their lives as compared to 46.3% of women.
If you don't like these statistics, don't bark at me—bark at the US government and the Journal of the American Medical Association.
The following are all documented incidents of women sexually assaulting men—whether through threats, violence, or merely taking advantage of the poor drunk bastards.
1. GANG RAPE
• A 2012 case in Nigeria involved a businessman being "raped to death" by five of his wives who reportedly became jealous when they found him having sex with his sixth wife. (source)
• Three Zimbwabwean women were arrested in 2011 and charged with forcibly raping multiple male hitchhikers. Police seized "33 condoms containing semen," which was presumably harvested to be sold on the African black market. One of their many victims reportedly complained that after they raped him, they forced him to "cuddle and talk." (source1) (source2)
• An Indian rickshaw driver broke his foot in 2011 after jumping from an apartment window where he'd been held by two women—one who raped him, the other who filmed it. (source)
2. WHILE VICTIMS ARE UNCONSCIOUS OR ASLEEP
• In 2013 while pregnant with her third child, Chante Gilman of Seattle entered a sleeping man's home, pinned his hands down, and mounted him. He awoke and was able to wriggle out from beneath her, but Gilman received a nine-month sentence after pleading to a lesser charge of attempted rape and assault. (source)
• Nineteen-year-old James Landrith was raped by a pregnant female acquaintance during the night while he was passed out from drinking. The next morning he awoke to find her straddling him again. She allegedly threatened him not to resist because it might hurt the fetus inside her. (source)
3. AT GUNPOINT
• Chicago mother of two Cierra Ross was convicted of aggravated criminal sexual abuse after she and a friend asked a 33-year-old pedestrian if he wanted a ride. Once he was inside the car, Ross pulled a gun on him and commanded him to go in the backseat and fuck her friend. (source)
4. AT KNIFEPOINT
• In 2015, a woman that one African newspaper described as "Sex Starved" and that another dubbed "Horny" reportedly threatened to stab a man to death if he didn't consent to fucking her. The latter newspaper says the woman "told the judge that she is a nymphomaniac and when she is on heat [sic] and there is no man to have sex with her, she could go crazy because she loves sex extremely."
• Two female Maryland teens were sentenced to juvenile facilities for torturing an autistic boy. One video they filmed shows them holding a knife to the boy's throat. They also encouraged him to expose his genitals and attempted to make him have sex with his family dog. (source)
5. AT SNAKE-POINT
• A South African website details a 2014 case where a woman beseeched a man at roadside to fix her broken-down car. While giving him a lift after he successfully got her car started, she rolled up the windows and pointed toward a "very large brownish grey snake" in the back seat, threatening to set the snake loose on him if he didn't have sex with her. Rather than be eaten by the snake, he had sex with her and told authorities that she had a dragon tattoo near her navel. (source)
• In a September 2015 story from Kenya, two women ordered a man to have sex with one woman while the other threatened him with both a pistol and a snake. One of the women also reportedly forced the man to swallow a Viagra tablet before having forcing him to have unprotected sex with both of them. (source)
6. AT CURLING-IRON POINT
• In 2009, a Pennsylvania woman was arrested and charged with deviate sexual intercourse in connection with an incident where she allegedly forced a man to have sex with her while she burned both his ears and genitals with a hot curling iron. (source)
7. INCEST
• Rickesha Burns of Phoenix, AZ was sentenced to 18 years in prison for an incident where she shoved her vibrator so far up her two-year-old son's rectum that it needed to be surgically removed. (source)
8. STATUTORY RAPE
Behold a gallery of more than 200 mug shots of "Women Arrested for Indecent Behavior With Kids." And here's a list of "25 Female Teacher and Student Sex Crime Scandals." Two of the most highly publicized cases of female teachers seducing their underage male students are that of Mary Kay Letourneau and Debra Lafave.
9. FALSE IMPRISONMENT
In 2009, a Russian hairdresser and karate expert named Olga subdued a man who tried burglarizing her salon. She then allegedly chained him to a radiator "with pink furry handcuffs and fed him Viagra," making him her sex slave over the next three days before finally releasing him. She was arrested and charged with false imprisonment. (source)
10. DATE RAPE DRUGS
• A Russian woman the press dubbed the "Black Widow" due to her affinity for spiders and horror movies went on trial in 2009 for raping 10 men after allegedly giving them drinks laced with clonidine, which knocked them out for nearly 24 hours. After they became unconscious, she'd manually stimulate them and then tie their genitals with rope to keep them erect while she mounted them. Many of the men experienced "penis trauma" as a result, although one of her victims said he thought the whole experience was "hot" and "great." (source)