Sometimes lovers can bring out the best in one another; other times, not so much.
10. Jealous Girlfriend And Her Boyfriend—Both Of Them Satanists—Take A Girl Into The Woods And Smash In Her Skull
Eighteen-year-old Christa Pike was a high-school dropout from West Virginia who'd met Tadaryl Shipp in the Job Corps. They bonded over mutual attraction and a shared fascination for the occult. In 1995, she fell under the suspicion that a girl named Colleen Slemmer was plotting to seduce Mr. Shipp and take him away from her. So one evening Pike, Shipp, and a friend took Slemmer out into the woods under a false promise of smoking weed and making peace. Instead, they tortured her over the course of a half-hour, carving a pentagram into her chest in the process. Pike ultimately crushed Slemmer's skull with a large block of asphalt. She kept a piece of the skull in her pocket and even showed it around school. Dumb move. Shipp received a life sentence, while Pike was sentenced to death. While in prison, she allegedly attempted to choke another inmate to death with a shoelace.
11. Female New Orleans Cop Falls In Love With Criminal, Shoots Three People Dead With Him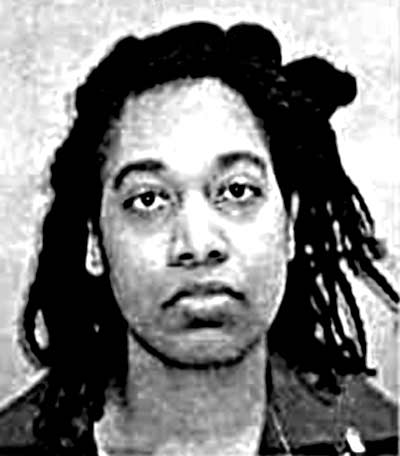 Although Antoinette Frank had failed two psychiatric screenings and had been caught in numerous lies on her application to become a police officer, she was eventually hired anyway because the New Orleans Police Department was seeking to diversify their squad. She eventually became smitten by drug dealer Rogers Lacaze and reportedly started taking him with ride-alongs in her police car as they both robbed victims at gunpoint.
In the early morning hours of March 4, 1995, Frank and Lacaze broke into a Vietnamese restaurant using a key she'd stolen and proceeded to murder two restaurant workers and another police officer. Both Frank and Lacaze were convicted of murder, and Frank is currently one of only two women on Louisiana's Death Row. It is also thought that Frank murdered her own father and buried him under her house, but charges were never pursued in this case. A detective would later describe Frank as the most cold-hearted person he'd run across in 30 years on the job.