Mina El Hourai was a 25-year-old diabetic from France. She formed an online relationship on Facebook with a Moroccan man, and after a few months of flirting, she finally flew to Morocco to meet him in the late spring of 2014. During their first date at his residence, she lapsed into a diabetic coma and fell unconscious. Thinking she had died, her panicked would-be suitor buried her in his back garden. Mina eventually suffocated to death under the packed dirt.
An Aussie woman named Sharon Siermans was the single mother of a four-year-old son when she met Jason John Dinsley online. What she didn't know was that Dinsley had over 100 prior criminal convictions, including rape at knifepoint. After a first date, she did not ask Dinsley for a second date, which wounded his ego and enraged him. He broke into her home one night in April 2013 and bashed her to death with a cricket bat while her four-year-old son Aron hid nearby, terrified.
When a family friend stopped by to check up on Sharon the next morning, little Aron told her, "There was a big man last night and he bashed Mummy with a bat. Mummy won't wake up to give me any breakfast."
An Irish newspaper referred to Graham Dwyer as a "42-year-old sex beast." Dwyer led a double life—in one life he was a happily married architect with three children, while in the other he was a predatory sadist who filmed himself stabbing women during sex. In a diary, Dwyer wrote:
I had always fantasised about killing ever since I was a teenager and I got hard every time I had a knife in my hand, wielding the power knowing that I could decide who lived and died, Just like my hero. God.…Every time I made love, every time I would cum, I wondered what opening a throat would feel like.
Dwyer literally charmed the pants off Elaine O'Hara, a chronically depressed woman who had made multiple suicide attempts and spent her adult life in and out of mental institutions.
In one film shown to the jury during his murder trial, Dwyer stabbed O'Hara repeatedly in the abdomen as he plowed her from behind, eventually cumming onto her back and saying, "Now that wasn't bad, was it?" But he didn't kill her that time.
The fatal event came one night in 2013 directly after O'Hara had been released from a mental hospital. Dwyer summoned O'Hara into the mountains. He bound her, gagged her, and fatally knifed her in the guts. It wasn't until much later that a dog walker discovered her bones.
This has not yet been confirmed as a murder case, although all evidence points in that direction.
A 67-year-old West Australian woman named Jette Jacobs fell into a pit of loneliness after her husband died and began seeking solace through online dating sites. She reportedly sent a 28-year-old Nigerian man named Jesse Orowo Omokoh up to $200,000 worth of cash and gifts during a four-year-long online flirtation. Shortly after she finally traveled to South Africa to meet him in February 2013, she was found dead in a rented residence. Her money, laptop, credit cards, and jewelry were missing. Mr. Omokoh, who allegedly had 32 fake online aliases, briefly spoke to police and was released, whereupon he disappeared.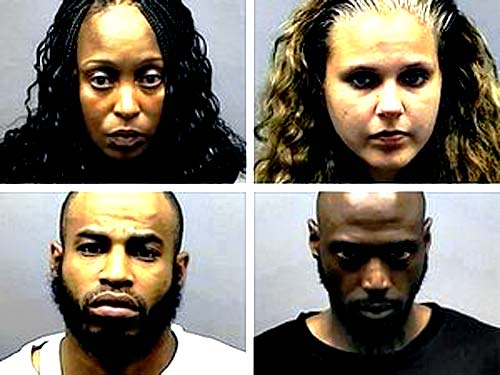 Venkata Cattamanchi was a 35-year-old Indian software engineer living in Michigan. One weekend in June of 2010, he arranged to meet 23-year-old Jessica Ermatinger through an online escort site. They met at a Wendy's and then made their way to a room in the E-Z Rest Motel, where another woman and two men were lying in wait. Cattamanchi was robbed and murdered; all four of the perpetrators were eventually sentenced to prison.
Backwards-baseball-cap-wearing party animal Steve Fabi—c'mon, even his name is douchey—described himself thusly on Facebook:
Lets see, my name is Steve, I'm a pretty retarded dude. I don't know what to say about myself. I'm a WICKED nice guy (to most people) and like to go out and have fun (sometimes a little too much – and I've got the bruises to prove it), then I wake up, laugh it off and do it all over again. I love hanging out with my friends and doing what ever won't get us arrested (well, most of the time). I love movies, stand-up comedians, all kinds of good stuff….I like things that are cool and people that are cool. You'd like me, hell, everyone else does! (Hah. yeah right)
He allegedly met 45-year-old Michigan woman Leigh Swanson on MeetMe.com. Swanson went missing on November 17, 2012. When police finally went to interview Fabi at his house ten days later, they found he'd committed suicide inside. Swanson's body was recovered in some nearby woods.
Mark Twitchell was an aspiring Canadian filmmaker in his mid-30s who was obsessed with the cable program Dexter. Posing as a woman, he lured another man via PlentyOfFish.com to his garage in October 2008, whereupon he murdered him and cut him to pieces.
Investigators recovered a deleted file on Twitchell's laptop called "SKConfessions," with "SK" standing for "serial killer." The document included the following passages:
This story is based on true events. The names and events were altered slightly to protect the guilty. This is the story of my progression into becoming a serial killer….For as long as I can remember I have always had a distinct lack of empathy, I've always had a dark side I've had to sugarcoat for the world….On my journey of discovering my disorder, I've discovered my killer instinct….I've often fantasized about killing people who have wronged me or threatened to hurt me or my family in the future, but that's where it ends."
Twitchell then proceeded to detail how the protagonist lured men via online dating sites and killed them.
After being convicted of murder, Twitchell acquired a television in his prison cell and boasted of how it enabled him to catch up on every episode of Dexter he'd missed during his legal ordeals.
Michael Sandy was a gay 29-year-old black Brooklyn man who one night in October 2006 arranged to meet a 20-year-old white man named Anthony Fortunato near Plumb Beach, a popular cruising destination. Sandy didn't expect to meet three other white men along with Fortunato who intended to rob him of marijuana. The four reportedly began assaulting Sandy, who ran onto the Belt Parkway and was struck dead by a vehicle.
Criminal charges—with hate-crime enhancements—were filed against all four perpetrators. Fortunato attempted a unique defense, claiming he was a closeted gay male and thus couldn't possibly commit an anti-gay hate crime. It didn't work.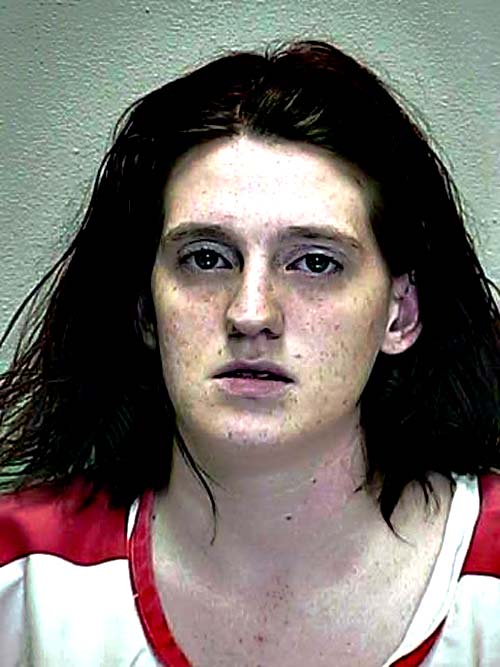 On Christmas night 2011, Ashley LeVelle of Ocala, FL met up with 27-year-old LaVar Watson—no, I don't understand all the "Le's" and "La's," either, and frankly I find it simultaneously stupid and pretentious—at a movie theater after luring him through an online dating site. After exiting the theater and getting into LeVelle's car, LaVar was shot in the back by LeVelle's accomplice, Stevin Roopnarine. They took his wallet, used his credit card to buy gasoline, and were eventually imprisoned for killing him.
In 2005, forty-six-year-old Thomas Montgomery of upstate New York met a West Virginia woman in her 40s online. They quickly struck up a digital romance, with Montgomery claiming he was a young Marine who recently returned from Iraq and the woman using her daughter's pictures to pretend she was an 18-year-old blonde. The heated romance between "MarineSniper" and "TallHotBlond" became complicated when Brian Barrett, a real-life 22-year-old male coworker of Montgomery's, started flirting with the imaginary blonde teen. Montgomery shot Barrett to death in the parking lot of the power plant where they worked.
An Englishwoman named Carol Kemp met Martin Rusling online and entered into a six-month relationship with him. Then one night in December 2011, Rusling told her he wished to terminate their romance. Kemp fatally stabbed him twice in the heart and was sentenced to a minimum of 13 years in prison.
Disclaimer: This case is still in litigation, so it has not yet legally been determined as a murder.
In August 2014, a New Zealand woman named Warriena Wright met an Aussie man named Gable Tostee at a high-rise apartment building called Surfer's Paradise. Both were in their 20s.
After a long, drunken night pockmarked by several apparent physical scuffles—all of it recorded on audio—Wright fell fourteen stories to her death from Tostee's balcony.
Highlights of the transcripts from that fatal evening:
1.07am: Wright says 'I know you want to kill me because you told me so.'
1.48am: Wright asks if she can go over to the window and have a look. Tostee says: "Don't jump off or anything."
2.15.31am: Tostee says, "I thought you were kidding and I have taken enough. This is fucking bullshit … you are lucky I haven't chucked you off my balcony you god damn psycho little bitch … who the fuck do you think you…"
2.20am: Wright says, "Just let me go home. Just let me go home." Tostee is heard breathing heavily. A faint scream is heard.
Tostee insists he did not shove Wright from the balcony. He faces trial for murder in 2016 or 2017.