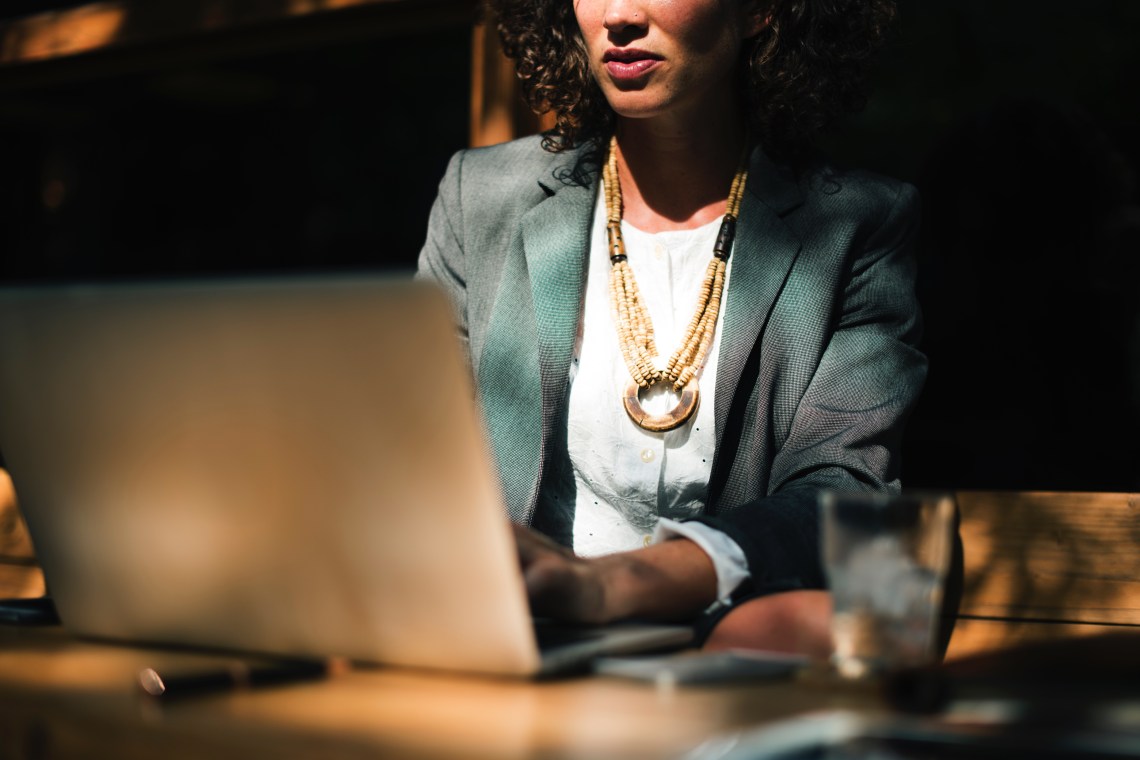 When I was younger, I remember driving through the downtown core and admiring people in their business suits, thinking I wanted to be just like them someday. Fast forward a few years and a degree, I made it to the financial district #winning.
Truth be told, on my first day at my first job in the corporate world, I felt so god damn accomplished as I tucked my collared blouse into my dress pants. While there are many lessons you'll learn as you enter the corporate world, here are some things that may make the transition a little more seamless.
1. E-MAILS ARE YOUR NEW TEXTS.
'Send me an email and we'll set something up.'
2. DRINKS ARE DEFINITELY A THING.
So you weren't really wasting your time trying to establish your drinking limits in college. However, if you haven't quite mastered casual drinks, get on it.
3. COFFEE IS NO LONGER AN 'EXAM' THING.
It's an every-single-day thing.
4. COWORKERS BECOME YOUR NEW BESTIES.
They will learn all the hot juicy details that are your life. You will know everything about theirs.
5. PAYING A LITTLE MORE FOR QUALITY CLOTHES GOES A LONG, LONG WAY.
$10 dress pants probably won't do you any favours. [And I'm not saying you need $300 one's either, however, affordable quality exists, look for it!]
6. CASUAL FRIDAYS ARE BAE.
You'll even wake up happier knowing nothing has to be pressed.
7. PACKING A LUNCH WILL SAVE YOUR BANK ACCOUNT.
Be warned, however, temptation is everywhere. Seriously still trying to figure out why every building needs a food court?
8. SMALL TALK.
It is a skill and you should work hard to master it. Elevator rides generally involve something about the weather.
9. FIRE DRILLS ARE STILL FUN.
You still get to stop doing work and go outside.
10. IT'S A DOG EAT DOG WORLD OUT HERE AND EVERYTHING IS 'BUSINESS'
The purpose is generally to get ahead and make money. So, you could probably assume that sometimes things can get a little nasty.
11. THERE ARE NO MORE OFFICIAL SNOW DAYS.
And it is a really sad reality. When they are calling for a snow storm, chances are you won't have an email in the morning notifying you that work has been cancelled.
12. HARD WORK DOES NOT GO UNNOTICED.
Although, it can go unappreciated and if that's happening you should speak to your boss because everyone deserves to feel appreciated, especially if you're working your butt off.
13. YOUR CLOSET WILL SLOWLY SEPARATE INTO TWO.
Work clothes vs. fun clothes. You'll have significantly less fun clothes because you start to wear your work clothes during your fun times. It gets crazy.
14. YOU ARE LUCKY.
You have a job. With a corporation. Probably downtown in a financial district. You probably have a desk and a computer. You probably get a lunch break amongst other breaks. And sometimes you get to leave early. And maybe even paid vacation time. And maybe sick days, which means you don't have to worry about losing your job if you come down with the flu. Not everyone has all or any of these things. Count your blessings.
15. WORK EVENTS ARE FUN.
Hello open bar. Hello sporting event suites.
16. WHEN YOUR BOSS TREATS YOU TO LUNCH – SAY THANK YOU.
They pay you already, they didn't have to do that.
17. STEER CLEAR OF DRAMA.
Respect your team, you're fighting for the same goals. If you've got a problem, mention it. Don't go on talking about people behind their backs; you've left college, we're trying to adult here.
18. SOME PEOPLE WON'T THINK YOU ARE CAPABLE BECAUSE YOU ARE YOUNG.
Prove them wrong.
19. IT WILL NOT TAKE LONG UNTIL FRIDAY NIGHTS ARE DO-NOTHING NIGHTS.
You're going to be way too exhausted to be dancin' until 2 am to Call Me Maybe.
20. TREAT EVERY SINGLE OPPORTUNITY AS A LEARNING EXPERIENCE.
You may not want to be in the corporate world forever or maybe you'll learn that you do. Whatever your case may be, you are learning important lessons that will add value to you as an employee amongst some really great talent. As previously mentioned, be grateful.