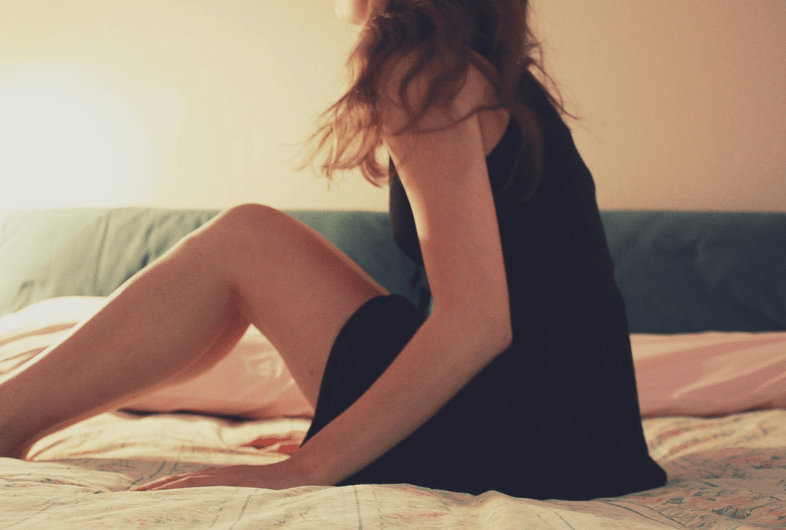 I don't know about you, but I'll take any excuse to buy pretty new lingerie. Valentine's Day is just a great excuse to get more, more, more – more cute lacy bodysuits, boyshorts and bustier tops. I'm into lingerie whether or not I'm currently involved with some dude, and I generally wear it for myself. Dudes like a little effort, sure, but they're really more interested in you naked than you in a corset, garters and stockings – at least that's what I've learned.
Since V-Day is quickly approaching, you might be looking for something sexy to wear and I am here to help you find the foolproof lingerie that will have you feeling as hot as possible, whether you're single or attached. And this isn't some crazy Frederick's of Hollywood mess of strings and straps; you'll be able to wear these things all the time!
For Tomboys
Lace and frills not your thing? No big deal. The Calvin Klein "Modern Cotton" collection of super-soft jersey racerback bras and matching briefs/boyshorts is right up your alley and sexy as hell in a '90s sort of way. Let the waistband peek out of a pair of low-rise boyfriend jeans for a timelessly sexy, casual look.
For bohemians
Look no further than Free People, hippie-dippie chicks. Their huge inventory of pretty, easy-breezy lacy bralettes will satisfy your every desire and mood. I'm addicted to the Galloon Lace Bralette, which comes in a rainbow of colors and is the most comfortable, but charmingly sexy bralette in the world. It's surprisingly supportive for how lightweight and stretchy it is, too. I like the pale pink peeking out from the top of a little slipdress.
For girly-girls
If you love all things fanciful and pretty, try a little chemise slip in lieu of a bra and panties. Eberjey makes beautiful ones that essentially COULD be worn as a dress with the right accessories and layers, though Forever 21 is my secret spot for finding pretty lingerie on the cheap-cheap-cheap.
For bombshells
I'm a firm believer in the power of a sexy teddy/bodysuit. They're comfortable, layer-able and totally, insanely sexy. Just look at Kim Kardashian, who practically lives in them. I've had this very bodysuit torn off my body by a suitor so I can attest to its powers. American Apparel has a huge selection of hot bodysuits too, and you can throw a pencil skirt over one to go out for V-Day dinner! So it's like an outfit and a piece of lingerie in one, which is saving money in my humble opinion. I like this one myself.
The Ultimate Foolproof Outfit
In my time as a sexually active lady, I have found that the foolproof outfit for most straight men in their 20s is a tight white tank top and a black lace thong. I don't know what it is about that ensemble, but they go nuts for it. Bra optional; they tend to prefer a little hard nipple action. Trust me on this one- have I ever let you down before?