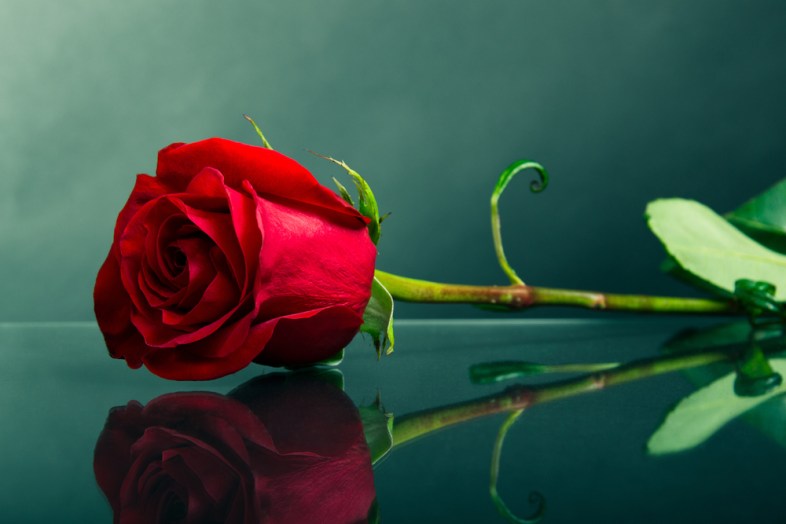 Britt (6:1 odds):  Britt was the definite front-runner: the producers gave her more than enough camera time, she was exotic and gorgeous, and she wasn't from a farm in the middle of nowhere/single mom with baggage/English-as-a-second-language learner/other no-no form the get-go (assuming all of those personal hygiene claims were the product of jealous girls formulating rumors).  Plus, she knew how to rock a strong red lip.  However, her meltdown that preceded her dismissal was enough to put off viewers for good.  As soon as she realized she had to share Chris's attention with the other girls—umm, have you watched the show before?—she threw a temper tantrum and insulted the other contestants in her embarrassing word vomit-filled downfall.  Not to mention the fact that she was quite an ugly crier in the parking lot of the Bach mansion.  She still has a chance—in fact, she'd probably thrive as the center of attention—but I think ABC learned the risk of using a not-wholly-loved prime star after the Juan Pablo debacle of 2014.
Katelyn (3:1 odds): After Britt's unforeseen fall from grace and Katelyn's surprising elimination, the latter took a leap into the frontrunner spot for next Bach-ette.  She's got the look, the minimal level IQ needed to carry a mediocre conversation without having to stick her tongue down guys' throats to avoid talking (also learned through JP Galavis), and had enough funny/likeable moments throughout this season to create a positive impression on viewers.  Many never thought she'd be a favorite after her crude line out of the limo—or after her debatably tactless assortment of crop tops sported this season—but she seems to be!  Thanks to Britt, that is.
Carly (9:1 odds):  Carly was undoubtedly one of the most enjoyable characters of this season (solidified after she donned lipstick on her fingers to imitate Britt).  Although she lacks the stereotypical "Bachelorette" look, she nonetheless had potential until her overly self-deprecatory limo ride goodbye.  How can we expect guys to compete for her love when she revealed—on numerous occasions throughout the season—how "unlovable" she is? Des-per-ate.
Jade (12:1 odds): Jade seemed like the sweet, quiet, naturally beautiful Nebraska girl…Until she exposed that she posed nude for playboy. Oh, and she also happens to have criminal arrests on her record—everything from underage possession of alcohol to a DUI to two counts of theft.  Not quite what the producers or viewers are looking for in America's sweetheart.
Whoever Chris Doesn't Choose (7:1 odds):  This seems unlikely given the lack of personality Becca has shown thus far (although she is undoubtedly loved by viewers with an ounce of respect for personal morals) and the sheer pitch of Whitney's voice.  I really like Whitney—honestly—but hearing that chipmunk squeak nonstop for the entirety of a season is enough to make even the most devoted fan change the channel.  Plus, show devotees know that the direct runner-up is not typically the one chosen, for whatever reason.
Andi (5:1 odds): Nobody would've seen this prediction coming at the start of Chris's season, when Andi Dorfman and fiancé Josh Murray were pictured happy and excessively touchy in the live studio audience.  However, fans couldn't help but fall in love all over again during her emotional heart-to-heart with Chris Harrison wherein she described her broken engagement as "the biggest failure of [her] life."  Andi knows how the process works and was perhaps one of the best Bachelorettes the show has seen; whether she'd want to do it again, or whether fans would want to see a repeat so soon, is up in the air.
New Girl (11:1 odds):  No, not Jess.  Bachelor fans have repeatedly requested a new face to break up the monotony of recycled contestants that has been recurring since Matt Grant's season in 2008.  In fact, every single Bachelorette has been a cast-off from a season of The Bachelor since the show's inception in 2003.  Maybe a change-up is exactly what the decade-old show needs.
No Girl (4:1 odds): Other speculation points towards another season of The Bachelor before we get to see a lady take the lead.  The male version outnumbers the female version 19 seasons to 10, although it has recently been very evenly back-and-forth.  The Bachelor traditionally boasts higher ratings than its spin-off—not surprisingly due to the lack of catfights, gossip, and tears when twenty-five guys are competing on the latter.  (Okay, not lack of…but less of.)  If no girl captured America's heart enough, there's no doubt that producers would favor another season of the classic standby show.