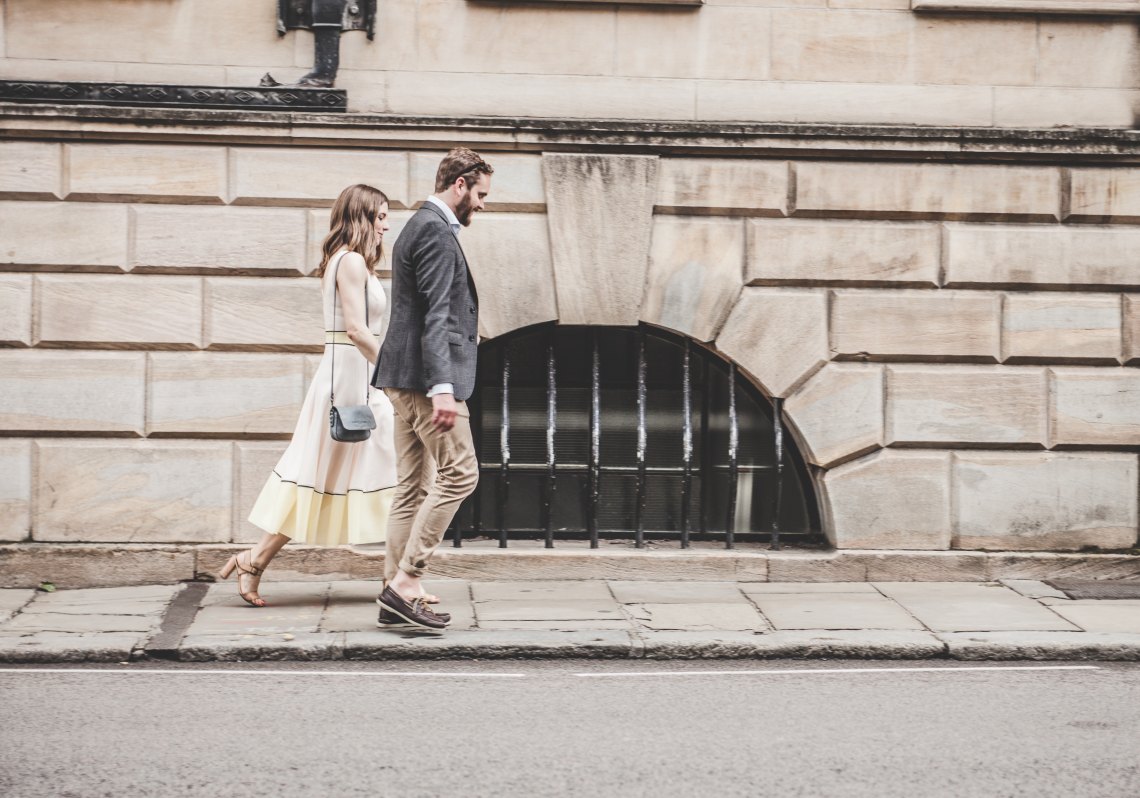 Love is in the air.
The big red heart holiday is right around the corner. You are either jumping with joy to express your affection with your partner in crime, like we are, or dreading it like the plague cause you are the one that has to plan an uber whimsical date. Planning a special date can be downright overwhelming and stressful if you don't understand what your woman desires.
You've probably done the dinner thing a million times…Yawn.
So why not try something fun and memorable that pulls at her heartstrings?
Selecting something ultra romantic can be challenging, especially when you want it to compliment your and hers dating style.
Well, guess what? We've done the planning for you! These "must do" Valentine's Day dates will have her thinking about you until next year rolls around.
Let's get to the love makin' and set the bar for an everlasting noteworthy night.
Here are 15 MUST DO romantic dates for Valentine's Day:
1. Go Ice Skating
Despite it being blistering cold during the month of February, it's a great time to go outdoors and enjoy a glide across the rink, even if you aren't a pro. After all, falling down is part of the experience. Being silly and goofy will have you both literally dying with laughter and crystalline tears of joy.
When you take an icy risk and you will find yourself skating your way into her heart.
2. Sweep Her Away with a Night at the Opera
There's something sexy about getting glammed up in your best attire to listen to elegant music and watch a beautiful performance in a dimly lit theater. Even if you can't understand Italian, the emotion and drama will captivate your wildest imagination. End the evening with a nightcap of bubbly and chocolate covered strawberries.
3. Book a Staycation
Bored with your bedroom romps and looking for a change of scenery for the night? Then try booking a staycation. Escaping to warm wonderland can happen in a matter of minutes from home.
And don't just book a room, or she might check out before noon.
You've got to vamp it up. Oh, and red rose petals are so cliche.
Surprise her with something unexpected and timeless. A lavish bubble bath, glowing dim candlelight, luscious white roses or bouquet of her favorite flowers are sure to make her eyes light up. It's all about pleasing her senses when opening her heart for a romantic evening for two.
4. Stargaze Under the Moonlight
If "let me count the ways in which I love you" sounds like you're kinda night, then you'll probably a die hard hopeless romantic or free spirit type of man. Planning the perfect night to count stars, gaze under endless galaxies and whisper sweet nothings in each other's ears while noshing on a savory picnic will illuminate her with desire.
Not sure what to pack for the eve? Here is what you'll need: a cozy blanket to cuddle up in, a pillow to share (keep your parameters close for moonlight kissing), a lantern or candle for light, a picnic of delicious snacks, a bottle of your favorite beverage, and soothing beats will create the perfect lunar vibe.
Get your shine on.
5. Catch a Flight
Looking for a random, unexpected adventure? Head to the airport with your sweetheart and pick the next flight out to a city that sparks your interest. Spend the night galavanting the town and enjoying each other's company. When it comes to the unknowns, exploring can leave you both mesmerized in each other's arms.
With an adventure ahead, you never know how the night may end. Shhh…it can be our little secret.
Never kiss and tell.
6. Cook a Candlelit Dinner and Movie
Looking for a down-to-earth homey vibe for date night, then this is right up your alley. Cook her your dearest, delectable meal. And, don't worry if you're not Jamie Oliver. Make something that you know is easy and she'll enjoy too.
If you've only got spaghetti skills, then perfect. We all know how Lady and the Tramp ended.
Winning her heart over will be all about the presentation and vibe you create for the evening. So, light up your home with sweet-scented candlelight or twinkling lights for ideal mood lighting. After dinner, pull out all your cozy blankets and pillows to snuggle up to an old black and white classic love film.
It's the thought that counts.
7. Dip in a Hot Springs
Into the wilderness spa vibe for a little R and R? If your lady is stressed with her high powered career, then she may appreciate this date more than you can imagine. She needs a day of relaxation to escape the hustle and bustle.
Planning a chill day at a hot springs will do her calming wonders. Once her stress and worries start to melt away she will be beyond grateful for your thoughtfulness.
Hopefully, your night will end on a steamy note.
8. Enjoy Karaoke with Vintage Tunes
You and your lover are die-hard music buffs. You know the lyrics to every one of your favorite 90s songs by heart. Create an album of all your favorite songs and have a sing-a-long session all night long.
And, if you're really up for a karaoke sing-off add in some costumes to coordinate with your favorite artists. Record each other singing for memories to playback for years to come.
Sing your heart out!
9. Dash to an Outdoor Retreat
Up for shredding the slopes? If you and your girl are the sporty and adventurous type, then whisk away her to the powder for some fun.
Couples who play together stay together.
Spend the day in the brisk fresh air boarding the slopes and end your night snuggling by a campfire with hot cocoa while you roast smores and tell stories. This night is sure to be blazing and sweet.
10. Show Her Your Moves in a Dirty Dancing Class
So you have moves, eh? Then this date is perfect for you to dance your way into her heart. Sign up for a tango, salsa, or ballroom dancing class that you both will enjoy learning. With your bodies moving and hearts beating, this is sure to add a little spice to shake up your night.
After all, dancing is a natural aphrodisiac or as mother nature might call it, a cultural mating call. The hedonistic pleasures of dancing are known to amplify intimacy and arousal increasing your desires for one another. So if you're ready to get the night in full swing, throw on your shoes and hit the floor. What are you waiting for?
11. Make A Love Potion
Looking for a memorable night? Head to a "make your own" perfumery or candle shop. Our longest lasting memories are tied to a scent. So why not make your own custom scents and leave her with a lasting memory of your date?
From the mixing of floral notes to robust vanillas and spicy ambers, you are sure to warm her heart with a custom love potion. Not to mention, you can tell a lot about a person's personality based on the fragrances they select. You may learn something new about your love that you didn't know on your date.
Captivate her with a memorable scent.
12. Paint Graffiti in the Snow
Ready to trademark the town with your love? While graffitiing up a building might be forbidden, expressing your artistic creations in the snow is not. Grab your favorite colors of spray paint and head to an open field of sparkling snow.
From pink hearts to cupid's arrow, create a love mural in the snow. You never know how the story will unfold.
Your art is sure to capture her heart.
13. Go on a Dessert Binge
Life is sweet when you indulge. Is your lover a chocoholic? If so, then this is probably her favorite day of the year.
Inquire about her favorite sweets around town and go on a confection adventure. Hit up all her go-to sweet spots and share a dessert at every one of them. This is sure to give you both a sugar high.
14. Get Your Game On
Perhaps you and your girl are intellects who love a good mind game. If tapping into her brain waves is your thing, then opt for a game night with a twist. Dive into a game of Scrabble with one rule, only allow the two of you to play words that relate to romance.
Maybe cards are more your speed. Did someone say strip poker? Joking…well, maybe not. But, anyhow try a game of hearts. It's cupid's deal.
15. Give Her a Rush
Are you an adrenaline junkie? If you like pushing the limits, then this your kind of date. Let's just hope your girl isn't afraid of heights. (FYI check in advance or this could be a disaster of a date.)
From skydiving to hot air balloon rides, this date is all about being fearless and free. When you experience adrenaline, a euphoria-inducing hormone rush with your lover, it's sure to ignite a spark between the two of you. Adrenaline is one of three main neurotransmitters we feel when we start to fall in love with someone.
Take your love to new heights.
Hope you and your girl have a vigorous Valentine's Day. Happy dating in love!