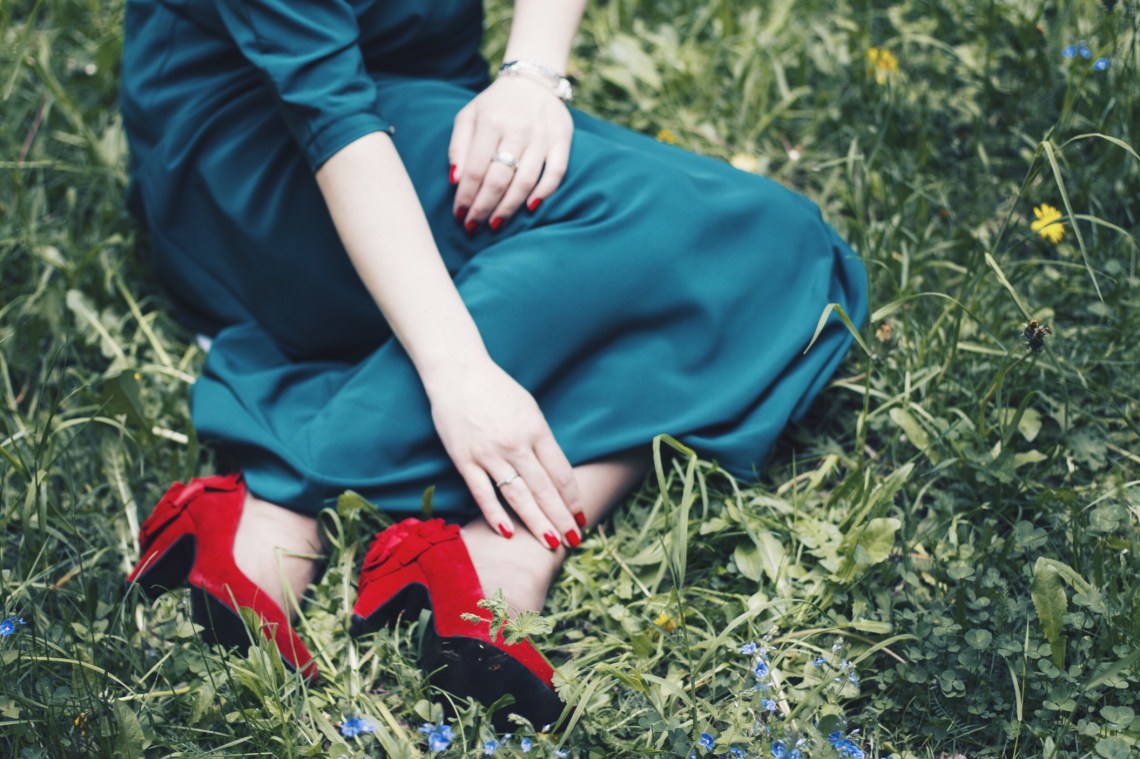 "I grew up being told that when someone you love hurts you, you forgive them. My religion teaches forgiveness. So I stayed until he cheated again. It took him all of three weeks. And I will never forgive him. My broken heart has taught me more about forgiveness than my parents or religion ever could—it told me that forgiveness is almost always a bad idea."
—Marta, 25
2. STABBED IT RIGHT TO DEATH
"There are some things that are unforgivable. Cheating is one of them. That's the biggest breach of trust between two lovers. He could have stolen money from him and I would have forgiven him. He could have insulted my mom, and that's OK, because I insult my mom all the time. But not this. Nope. That killed it. Stabbed it right to death."
—Mimi, 23
3. A SIX-FOOT-TALL PIECE OF SHIT
"I'm kind of amazed you even would ask. What person in their right mind would stay with someone who broke all their promises just to fucking bust a nut in some skank? The day I found out, he turned into a living, six-foot-tall piece of shit to me. Who would want to fuck a six-foot-tall piece of shit?"
—Liz, 29
4. CODEPENDENT
"I thought I could fix him. Save him. Patch up whatever was broken about him that made him do something so thoughtless and hurtful. I thought that given enough time and enough love and enough forgiveness, everything would be OK again. And he decided to view my kindness as weakness and wound up crushing my heart. He's now married to the girl he cheated on me with."
—Terri, 28
5. THE CAR WAS TOTALED
"It's like a car. A dent is fine. You can get a dent fixed pretty cheap. But if you break the frame, you have to total it. You have an argument, that's like getting a small dent in a supermarket parking lot. You can talk it out, bang out the dents, and you'll be OK. But if you sleep with someone else, you've broken the frame. So I quietly stepped out of that totaled car and started walking back into town alone. It didn't take long before someone pulled up in a shiny new car and offered me a ride."
—Donna, 29
6. HE CRIED LIKE A BABY
"I left, and I did it to punish him. He even told me he cheated because he felt helplessly in love with me, and he didn't like the feeling of anyone having that much power over him. Well, girl, the minute I found out that he betrayed my trust, I wielded that power like a whip. I packed up my things, moved out that night, called about a half-dozen different guys to pretty much threaten him to stay away from me, and I never had any contact with him ever, ever again. Why? Because we both knew he loved me more than I loved him. You should hear some of these voicemail messages he left. He cried like a baby, and I savored every tear."
—Sue, 32
7. WASTED TIME
"I felt like I'd invested too much time in it to throw it all away just because he went on a business trip, got drunk, and banged some stupid bitch who thought it'd be cute if she looked up my name on Facebook and told me about it. So I stayed—for two more years, until some younger pretty thing came along and ripped him out of my hands and out of my heart. In the end, all of the time was wasted, but I should have known better than to waste two more years like I did."
—Ang, 26
8. LOW SELF-ESTEEM
"I stayed because I'm a fucking idiot. Because I'm a weak person and I'm absolutely terrified of being alone. I'd rather be mistreated than alone. That's how fucked-up I am. I already had low self-esteem, and when I accidentally saw the two of them at the mall together that day, the bottom dropped out of my self-esteem. There was nothing left. Because I was a fatally wounded slug and I had neither the capability nor the strength to crawl away, I stayed—and I hate myself for it."
—Tara, 27
9. I STAYED…AND KEPT CHEATING, TOO
"I've cheated on him, too. Many, many times. And he still doesn't know it. He just thinks I 'forgave' him. I'm in a pretty sweet position, although I'll probably go to hell for this. But girls, if your man cheats on you, don't get mad—just fuck all his friends."
—Etta, 33
10. MR. GOLF PENCIL
I left because she can have that little dick of his. If you think it's not insulting enough to be cheated on, imagine being cheated on with a guy who has a golf pencil for a dick.
—Rose, 24
11. THE BLAME GAME
"Just like a lot of girls do, I blamed her instead of him. And just like all girls do, I blamed myself. I don't know what it is about girls that we can never seem to blame the asshole who actually did the cheating. So I stayed. As far as I know he's never cheated again, but it will of course always be there in the back of my mind."
—Simone, 29
12. BETTER OFF WITH HIM THAN WITHOUT HIM
I stayed because I felt I'd be better off with him than without. Because as much as the cheating hurt, not having him in my world would hurt worse. Because I didn't want the dark side to win. I stayed, and I don't regret it.
—Margot, 28
13. ENEMY FOR LIFE
I erased him from my life like chalk from a blackboard. I never talked to him. The very thought of him disgusted me. I didn't want to be friends afterward, either. Once you do something like that, you're pretty much my enemy—for life.
—Erika, 29
14. THE GLASS WALL
"Trust is the most important, but delicate, part of a relationship. You can only lose a person's trust once, and it's gone. It's not even that he lied, it's that I can't trust him again. It's like I want to turn back and kiss him and have him hold me in his arms and then spin me around in the air, but there's a thick glass wall between us. We pound on the glass, smush our faces up to the glass, but that glass, that distance, will always be there. So you turn away from the glass wall and run. Run with what's left of your heart. Run until you stop crying."
—Kari, 22