There's no need to waste hundreds (or thousands!) of dollars on harmful chemical makeup products. Women across the globe have been using these natural beauty treatments for centuries.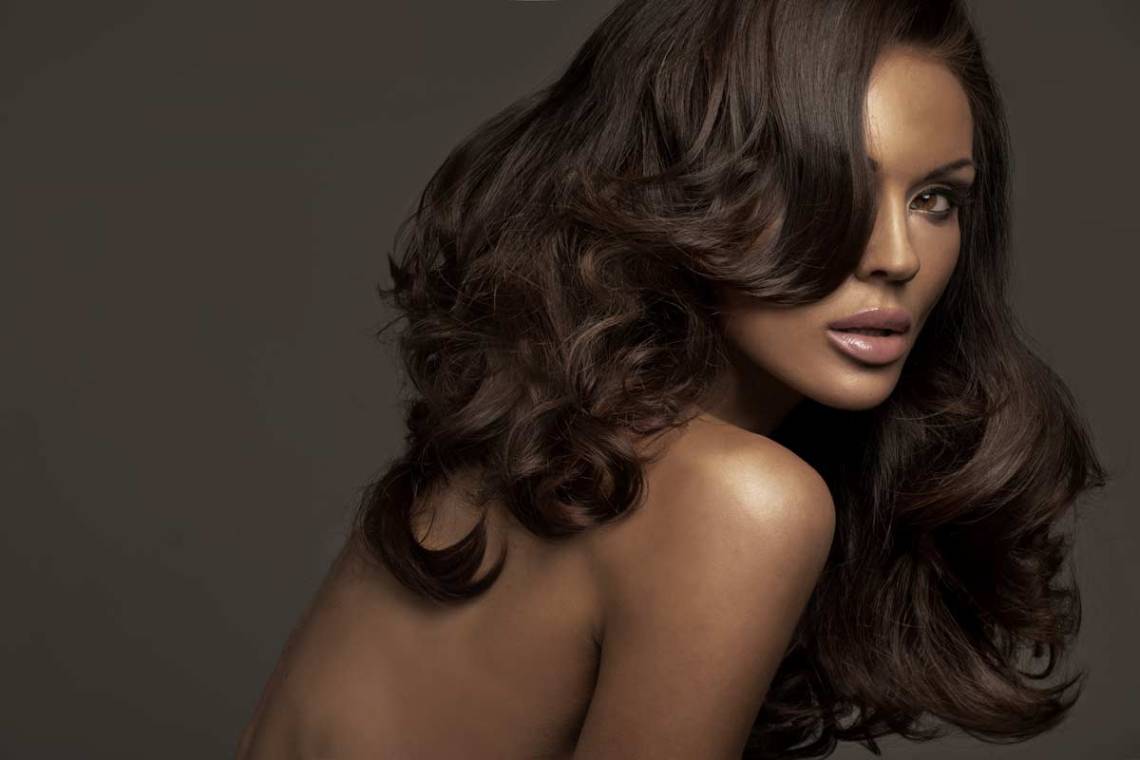 1. Australian Tea Tree Oil Dandruff Cure
If those icky, waxy dandruff flakes fall from your head like a snowstorm every time you nod yes or no, take a tip from the Aussies: sneak a few drops of natural tea tree oil into your shampoo bottle. If you can't find tea tree oil, eucalyptus oil will do in a pinch. Ta-da! Your scalp is moisturized and your dandruff is gone!
2. Brazilian Beach Sand Body Rub
Brazilian women are considered among the world's most beautiful. Their treatment for cellulite does not involve doctors or injections—all they do is vigorously rub sand all over their bodies. It stimulates circulation and eliminates cellulite.
3. Bulgarian Rose Water Facial Rinse
Bulgaria's Rose Valley is where 85% of the entire world's rose oil is produced. Women there use either natural rose oil or a tea boiled from rose petals as a facial cleanser. It keeps your skin clean, blemish-free, moisturized…and smelling like a rose!
4. Chilean Red Grape Skin Scrub
Red grapes have powerful antioxidant properties. The beautiful women of Chile crush a handful of red grapes and mix it together with a couple tablespoons of flour. They apply the paste to their faces for about ten minutes before washing it off, revealing luminous, glowing skin.
5. Chinese Rice Water Facial Rinse
You can find Chinese rice—which is teeming with natural antioxidants—at your local Chinese grocery store. Soak it in some bottled water for about 20 minutes. Then strain the rice out of it, dip a washcloth in the water, and let the cloth rest on your face for 10 minutes. This will nourish and soften and beautify your skin.
6. Colombian Tropical Hair Conditioner
If you desire shiny, flowing, glossy, lustrous hair—and what woman in her right mind doesn't?—take a tip from the women of Colombia. Take one avocado, one banana, and a tablespoon of olive oil. Mash it into a paste and rub it in your hair all the way down to the roots. Let it sit for a half hour before shampooing and conditioning. You'll be glad you did. So will any man in your vicinity.
7. Costa Rican Orange Juice Pore Shrinker
If your pores are starting to resemble potholes, do what Costa Rican women do—mix orange juice in equal parts with water and dab it on your face with a cotton ball. Rinse after a few minutes. Voila! Buh-bye, big pores!
8. Czech Republic Onion Skin Hair Rinse
This sort of sounds disgusting, but it doesn't stink like onions. Women in the Czech republic who seek to imbue their flowing locks with some neutral blonde highlights will boil yellow onion skins and then use the cooled water as a hair rinse. It works—you're just a wee bit blonder!
9. Dominican Republic Garlic Nail Polish
Unlike the onion skin hair rinse, this one will stink for a little while, but it's worth it. Mince up some garlic and place it inside a bottle of clear nail polish. Let it sit there for a week or more. The smell of garlic may linger for a few hours, but garlic's antibacterial properties will strengthen and harden your nails for weeks.
10. Egyptian Milk & Honey Bath
Cleopatra, that alpha seductress of antiquity, used to bathe in milk and honey because it gave her skin an irresistible glow. Just mix a couple cups of powdered milk into your bath. Since pure natural honey can be sticky, find some organic soap that uses honey as an ingredient. Then lie back and enjoy the most sensual bath of your life.
11. French Lemon Juice Nail Stain Remover
If your nails have unsightly stains, do what those sexually liberated and carnally ravenous women from France do—soak them in lemon juice for about 10 minutes. Problem solved.
12. German Beer Hair Rinse
Mix a bottle of beer with an equal amount of lukewarm water and place it into a spray bottle. Spritz your dry hair with it and let it sit for 20 minutes before rinsing. Your hair will be stronger and glossier.
13. Indian Coconut Oil Hair Moisturizer
Indian women have some of the silkiest and most gorgeous hair on the planet. That's because for thousands of years, they've known a secret that's only recently been revealed in the West—coconut oil is a tremendous natural moisturizer! Heat up a tablespoon of coconut oil and massage it all the way down to your roots. Leave it in for at least an hour…or overnight…or forever…your hair will be so shiny that people will be able to see their reflection in it.
14. Irish Seaweed Bath
Seaweed is packed with tons of nutrients and natural moisturizers. Irish women take baths in hot water that is infused with seaweed. They emerge fresher, cleaner, and just sparkling with beauty.
15. Israeli Mud Bath
Mud from the Dead Sea is filled with rich natural minerals. Israeli women will rub the mud all over their bodies and then take a dip in the extremely salty Dead Sea. It sucks the toxins right out of their skin, leaving them warm and clean and glowing.
16. Italian Olive Oil & Yogurt Hair Conditioner
For centuries, Italian women have been mixing a cup of plain whole-milk yogurt with about a teaspoon of olive oil and then applying it to their hair for about ten minutes. After washing and rinsing, their hair is silkier, stronger, and more beautiful.
17. Ivory Coast Shea Butter Hydrating Mask
Shea butter is no longer really a secret in the West, but it's been used for millennia by women in West Africa. Women there rub it all over their bodies to prevent wrinkles. They also liberally apply it to their hair as a hydrating mask. Try it—you'll feel smoother and more buttery within minutes!
18. Japanese Sake Bath
To make your skin glow like a rising sun, add about four cups of Japanese sake to your warm bath. It is one of the best-known exfoliators in the world and helps to remove age spots and discoloration.
19. Filipino Aloe Hair Gloss
Aloe is a well-known natural remedy for all manner of ailments. Women in the Philippines who desire glossier and more lustrous hair will break off a leaf from an aloe vera plant and rub the gel all over their hair. They massage it all the way down to the scalp and let it sit for a few minutes before rinsing. Their hair winds up shinier than a new pair of shoes!
20. Polish Egg Yolk Hair Mask
Egg yolks are rich in natural vitamins and nutrients that promote strong and vibrant hair growth. Polish women will mix one egg yolk with a few drops of castor or olive oil and a tiny bit of lemon juice. They apply it to their hair and leave it on for 15 minutes before rinsing. This results in stronger hair with less breakage.
21. Romanian Olive Oil Nail Strengthener
The exotic beauties of this Eastern European country strengthen their nails by soaking them in a mixture of warm olive oil and vitamin A oil. It nourishes the cuticles and leaves your nails strong enough to scratch out the eyeballs of any man who makes an unwanted advance.
22. Russian Oatmeal Facial Mask
Take two tablespoons of oats and soak them in warm water for about ten minutes. Then mix in a teaspoon of lemon juice and a tablespoon of olive oil. Apply the paste to your face. Let it sit for ten minutes. After rinsing it off, your skin will look ten years younger!
23. Singaporean Tropical Skin Glow
Take a tropical fruit such as papaya, avocado, or durian and mix it with yogurt. If you're feeling adventurous, toss in a little honey or tea tree oil to the mix. Apply it to your face for 15 minutes. After washing it off, your skin will be glowing and radiant.
24. Spanish Potato Slice Eye Circle Rejuvenator
Dark circles under your eyes? Women in Spain have the cure—take very thin potato slices and rest them on your eyes for 10 minutes. The dark circles will fade away just like all your troubles and worries!
25. Turkish Salt Foot Rub
If the skin on your feet is dry and rough and crackly, well, that's a beauty problem, ladies. Mix some coarse sea salt in with some skin lotion and rub it vigorously all over your feet. Not only is a foot massage relaxing, your feet will be as soft as a baby's.