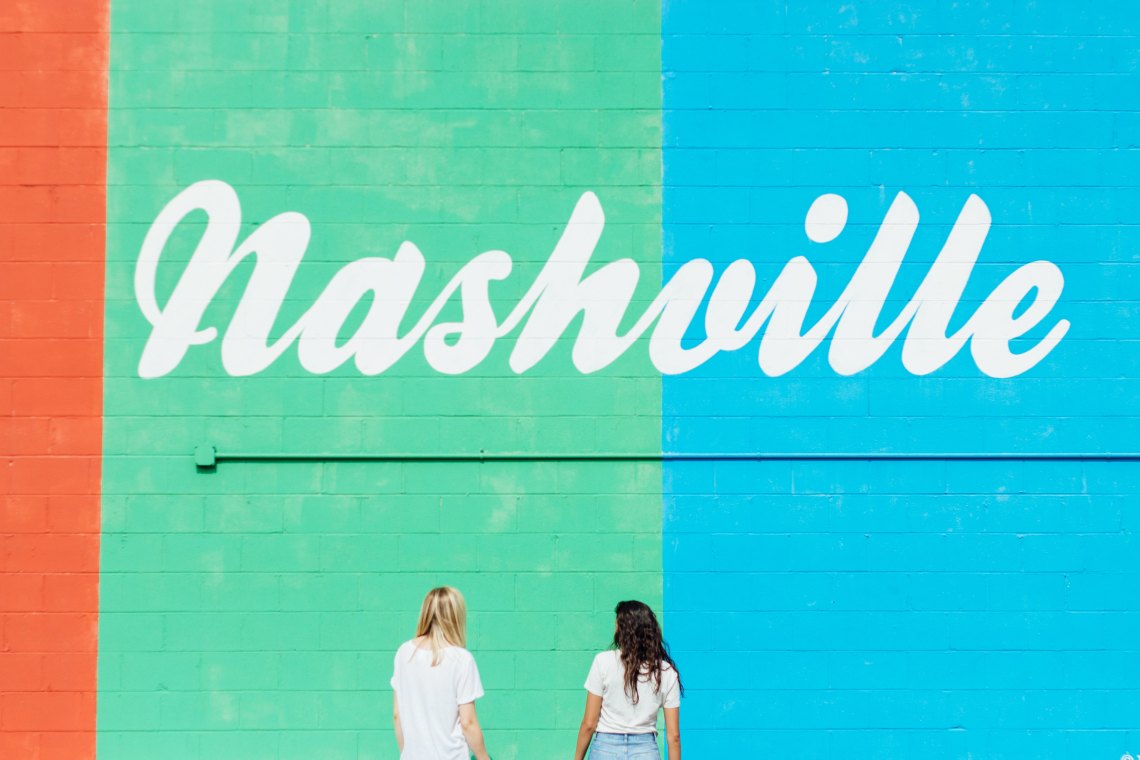 As a millennial living in Nashville, I can confidently say this city is perfect for my generation. Call it bragging if you want, but we have it all, and I feel lucky to live here. Intrigued yet? Read on to discover 10 reasons millennials should move to Nashville – but be prepared to pack your bags because you're going to want to move here ASAP. Don't say I didn't warn you.
1. You can listen to live music anytime, anywhere.
This one is obvious – after all, Nashville is known as Music City – but it's one of the things we're the most proud of. While we're often thought of as a country music destination, we also attract plenty of top performers from other genres, and we have dozens of venues that host shows on a near-nightly basis. Basically, if you love live music, there's no better place to be than Nashville.
2. The food is delicious.
Foodies, you definitely want to come to Nashville. Our cuisine scene is top-notch, from our famous hot chicken to fine dining and everything in between – including tons of food trucks.
3. Nashville is full of watering holes.
And I'm not just talking about bars, pubs and breweries, although we have several of those you'll want to check out. We're also home to a wide variety of cool coffee shops, cold-pressed juiceries (perfect for cleansing your system after all that bar hopping) and smoothie spots.
4. Each neighborhood is cooler than the last.
Nashville neighborhoods have distinct vibes, and that's a good thing because it makes it easy to figure out which one would suit you best. The only problem? Choosing the one to settle into because they're all so awesome. A few examples: East Nashville, Germantown, Sylvan Park, The Nations and Hillsboro Village. (If you're trying to figure out where you'd best fit in, take the quiz: Which Nashville neighborhood are you?)
5. You can probably find a job.
It's fairly easy to find employment in Nashville, which is music to a millennial's ears. Forbes ranked the city No. 6 in the United States for job growth in 2014, and we're showing no signs of slowing down, especially with our top sectors (healthcare, education, entertainment, manufacturing, distribution and technology) continuing to thrive. Also, the startup space is booming for all you entrepreneurial types.
6. It's easy to get (or stay) in shape.
Parks and trails are scattered across the city, offering opportunities for running, hiking and biking, while our many gyms and boutique fitness facilities can help you stay up-to-speed on the latest workout crazes. Hot yoga, boxing, dancing, Pilates, spinning, circuit training, power lifting – you name it, we have it.
7. There's almost always a fun festival or event taking place.
It's tough to get bored in Nashville because there's usually something going on, whether it's a downtown music festival, a street fair, a play at the Tennessee Performing Arts Center or the popular Nashville Flea Market that's held the fourth weekend of every month.
8. The people are friendly.
We're in the South, y'all! It's totally normal to greet strangers on the street or strike up a conversation at a coffee shop. And making eye contact/smiling is more than acceptable – in fact, it's expected around here. Think of Nashville as a no-snob zone.
9. Even though it's a big city, Nashville is pretty affordable.
If you're anything like me and most of the millennials I know, you don't exactly have a bunch of cash to burn. Fortunately, you don't have to be wealthy to enjoy life in Nashville. In fact, you can probably even afford to buy a house; according to Forbes, our median home price is $172,100 – not bad, especially when the median household income is $53,463. If you're ready to make that leap, find your perfect home match with Casamatic's quiz.
10. You're close to lots of other awesome places.
On the off chance you find yourself lacking when it comes to fun and entertainment, it's all right because Nashville is within easy reach of places like Atlanta, Asheville and St. Louis. We're also just about eight hours from the Gulf Coast, so a weekend beach trip is totally doable.