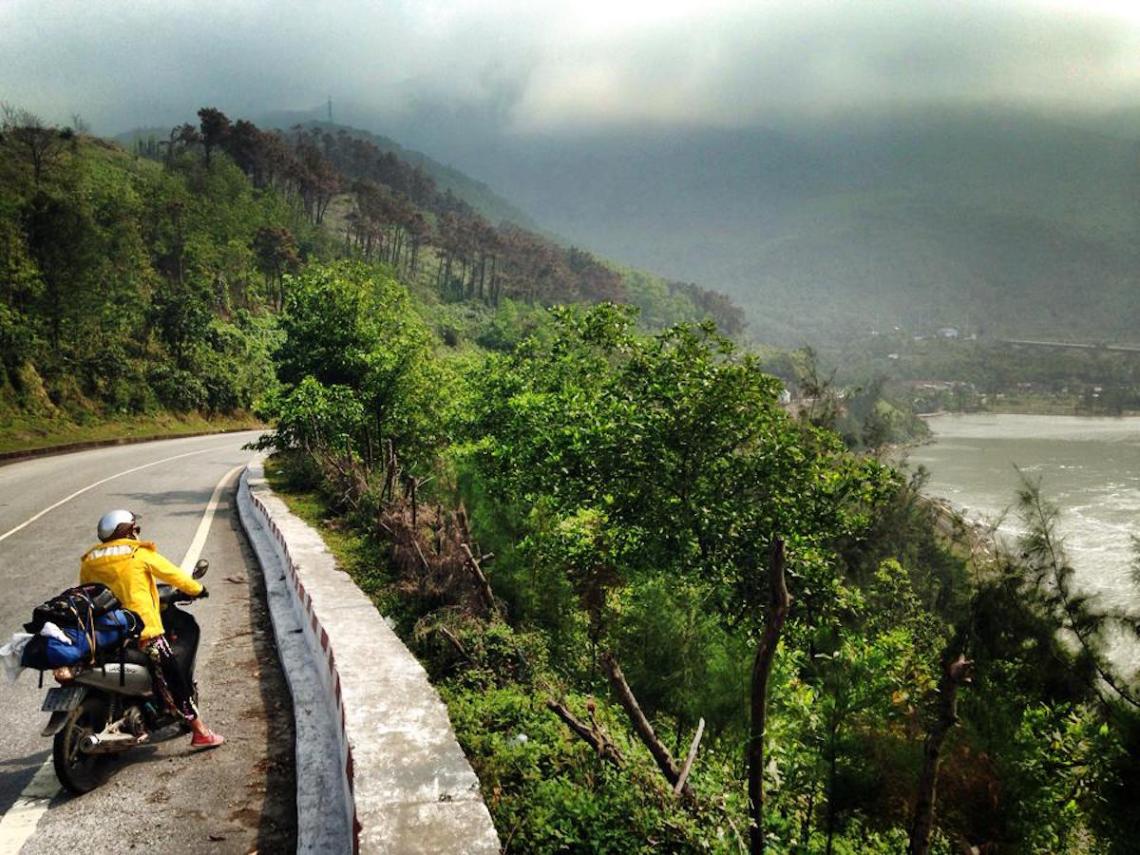 While making our way across the Southeast Asia loop, Jess and I decided to buy Yamaha Nuovos for $300 a piece from a dude we met on the street. We thought it would be fun to drive them 2,200 KM through Vietnam with two guys we met randomly on a bus. It took five weeks and a lot of freaking oil to make this trip happen, but was one of the better life choices we've made. Within the first few days on the road, the four of us collectively had a flat tire, multiple broken mirrors, a failed electrical system and four trips to the mechanic. Some might have given up, (we thought about it) but we decided to roll with the punches instead.
So with that… here are the top 10 things I learned while riding a motorbike across Vietnam: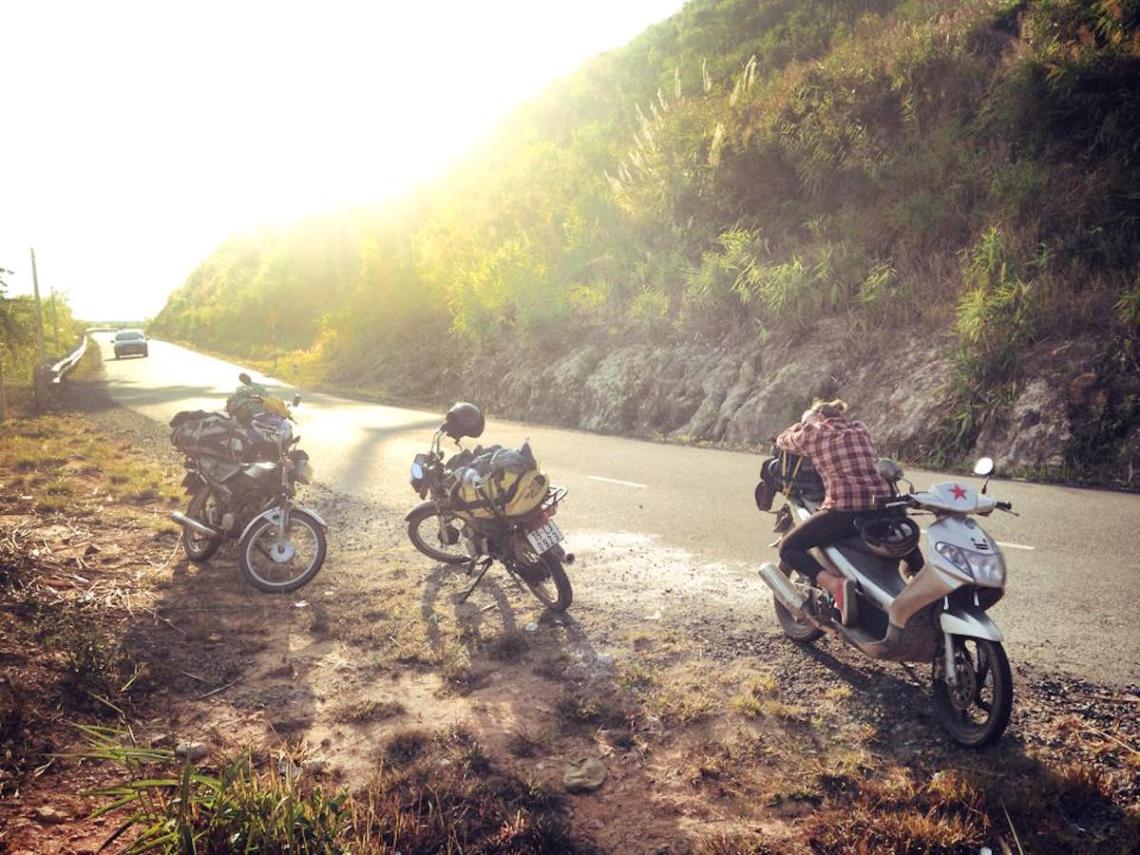 1. They don't call it "Ridin' dirty" for nothing!
It's absolutely filthy out there. Between the bug graveyard on our jackets/faces, we arrived each night covered in dirt, grease and other unidentifiable residue. With limited hot showers though, it felt pretty badass to be dirty and truly not care.
2. The wheel was a solid invention.
The tire is arguably the most important part of a bike. This is pretty straightforward (sursly) but if one of those bad boys explodes at speed… well, good luck. It's all the reason not to skimp on bike maintenance. General rule of thumb: keep your tires treaded, spare gas in your tank and your machine lubed.
3. The term "Vietnamese Tattoo" doesn't actually refer to ink and needles!
Think more along the lines of skin and pavement. You get where I'm going with this? Just putting it out there – everyone falls off the horse eventually. More reason to drive carefully, take care of your bike and don't do this trip alone.
4. The road less traveled isn't paved very well…
We made a point to drive off the main highway to get a more authentic feel for the country and quickly learned that the road less traveled is paved with potholes. A quality-paved road is truly a luxury. No wonder it took an entire day just to go 194 miles.
5. Knowing How to read a map is actually kind of important.
When you are in the middle of bum-f*&k Vietnam, Google maps surprisingly doesn't work very well. Even though we had SIM cards loaded with data, they didn't always perform. We would like to give a shout out to all of the geography teachers out there for teaching us how to read and orientate a map.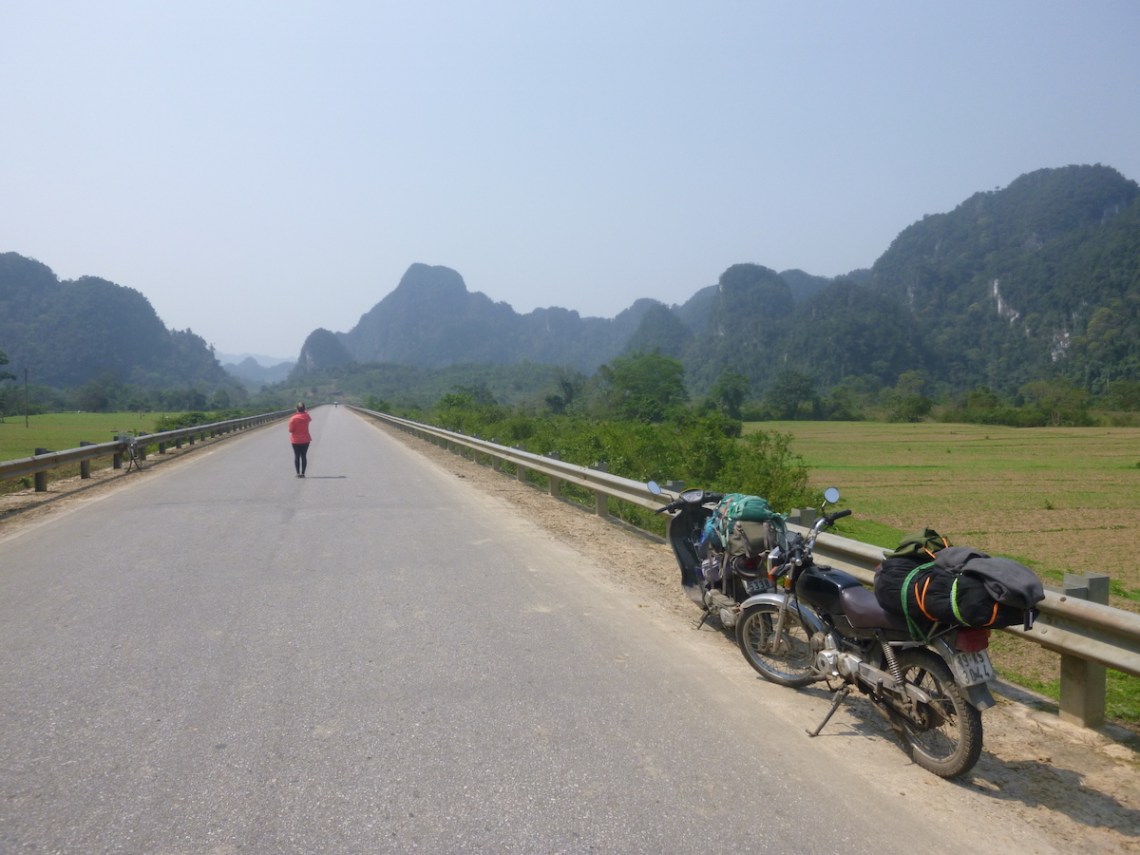 6. The destination is only half important.
I'm supposed to know this already but I can finally say it with conviction. It's definitely about the journey, not the destination. The most exciting parts of this experience happened on the road, not in town at the end of the day. The bike problems, the moments of camaraderie, the friendly locals inviting us to rice wine, the best pho of my life…couldn't tell you where it happened, just somewhere between here and there.
7. The rice industry is no joke.
After driving through endless stretches of rice paddies, it's hard to ever forget what goes into the food we eat and I will forever appreciate those little grains on my plate. Those rice farmers and how hard they work put my old days on the job to shame.
8. Commitment, sch-mommitment!
I'm gonna be completely honest here, buying the bikes was a bit of a novelty that faded quickly. On the first day out of the gate we had failure to launch and got separated from the gang within 20 minutes. When we retreated back to Pham Ngu Lao with tail between our heads, we had to re-evaluate the trip ahead. Yep we were still down; but the determination had officially set in. The next day we rode 14 hours straight just to catch up with our crew.
9. Teamwork makes the dream-work!
We did the trip in a group of four and it made everything that much better. Between the late night card games and moments we had to help each other out, traveling as a team made my gang feel like family. At the end of the day, it never mattered where we ended up or what kind of situation we were in, because we had each other.
10. That's just the way of the road, baby!
Somewhere between Hoi An and Hanoi, I almost ran over and killed a dog. Thank god I didn't actually knock the little guy out, but it still scared me to tears. The thing is that shit happens. A lot of really scary shit like getting separated from your friends, or driving in the dark on empty, or seeing two guys on a bike next to you holding axes. But hey, that's what we signed up for and it's just the way of the road. Gotta roll with it!