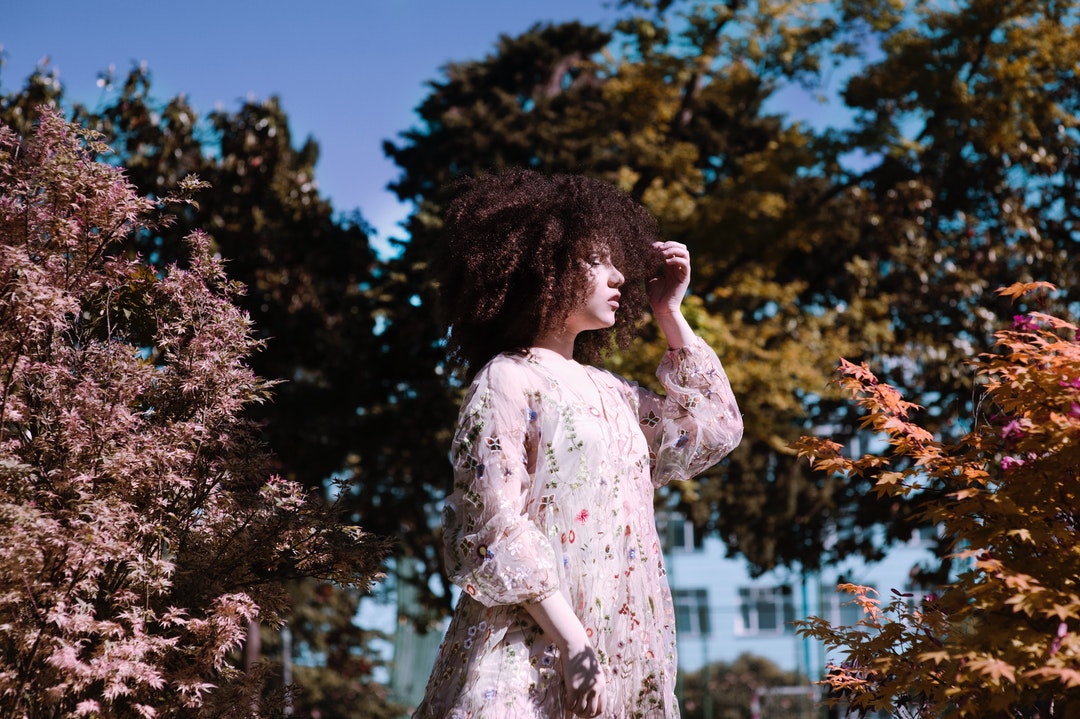 Women like her don't get attached too often. They break things off when things get too deep or sense that they could potentially fall in love with the person they're with. It is rare for women like her to commit, because she's experienced getting hurt before. She's experienced the type of pain that could equate to death by a thousand cuts. The kind of pain that's hard to imagine, a certain type that could only be understood by those who've gone through it before. Most women who saw what she saw, felt what she felt turn out to be feverishly cold. Femme fatale's is what they're often referred to, thus when a woman like that, still chooses to love, despite the risk of being broken again. Proves undeniable strength.
So when you ask her what she wants, and she says you. She means she wants more than simply being the girl you're "dating".  She wants to be more than something uncertain. She deserves more than a situation-ship. She's not in it for the "more than friends, but less than lovers" bullcrap. She's at the point wherein you either commit or quit.
She's tired of playing games and dropping hints just for you to constantly disregard and deny something you know she deserves. It might not seem like it but not knowing where your relationship with her stands only makes her doubt if you ever see yourself putting a label own what you guys have. A woman as rare as she is, should not be asking for assurance but automatically gets it.
Women like her don't settle and just because she's found herself falling in love with you does not mean she' willing to settle for something uncertain. She loves you but she's learned to love herself more. It won't take long since she gets tired of waiting.
Love her or leave her.