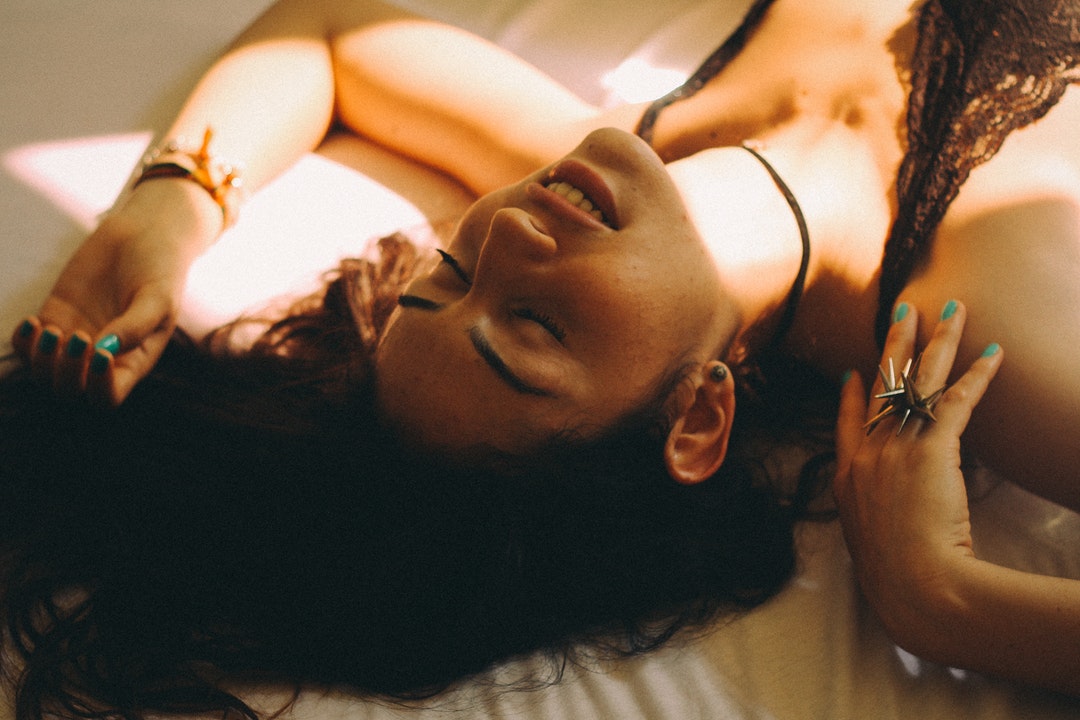 I was raised by my father for most of my pre-teen and teenage years and it was tough. Because, for some crazy reason, they don't give single dads a manual on how to raise and educate "blossoming" young girls. There were questions I wanted to ask that he just couldn't answer. Like why my hip bones were starting to jut out of my sides, what PMS was, why I had a continued desire to explore myself, but felt wrong for feeling that way, how to insert a tampon, and what made sex so magical?
I'd taken a health class in middle school and Sex Ed my freshman year of high school, but the specific questions I had regarding my coveted "temple", the changes that were inevitably happening to my body, and the STDs I would 110% get if I had sex weren't covered in great detail.
Western societies have always had this weird, sinful outlook on sex. It's a topic that remains taboo today, but I'm a stone-cold rebel so I'm going to talk about it. (Sorry, Dad.)
***
When I was 12-years-old, I made a vow to myself to stay a virgin until my knight in shining armor came along and proposed. But I really hadn't been brought up on Christian values and didn't consider myself religious, so why save myself for marriage?
I, like many young girls, had been brainwashed by society to think that my body was sacred. That my temple was to be protected at all costs and that I was a conquest to be conquered over time. That no man was worthy of my affection unless he put a ring on my finger and promised me forever. And in addition to that, that I was not easy. That I was better, more worthy, and less emotionally fucked up than all of the easy girls. Because everyone knows men actually appreciate the women they have to work harder to get.
I had this mindset throughout high school, "protecting" my virginity. Truly believing that I was a shiny trophy to be won over. But that's where I was wrong. That's where society has always been wrong.
Before I embraced my sexuality and wised up to being comfortable and confident in my skin, I can distinctly remember being two versions of a girl society told me I should be:
1. The girl who practiced celibacy because I was worth waiting for and,
2. The girl who put out with the expectation of being rewarded with love because, well, I was worth that too.
But the problem with both versions is that my worth was fixed upon sex. On the literal amount of times I had sex. I was damned if I did and damned if I didn't.
The truth is, the first time I had sex (with a guy who was not my knight in shining armor, let's be honest) it wasn't magical. It was messy and it was painful and it was awkward. And after it happened, I didn't feel like I'd just given my most prized possession away, I felt like I could do it again with anyone I wanted and I'd still feel like me.
So the problem with society teaching little girls that their bodies are sacred temples is that they're also teaching them their worth has a permanent place between their legs. We've been told our entire lives that the higher our number of sexual partners, the lower our value is. That sleeping around makes us sluts, and that being a slut means we're incapable of setting standards, having morals, being in committed relationships, and having safe, protected sex.
I've wholeheartedly embraced my sexuality. I've learned that being sex-positive means as long as it's consensual and safe sex, it's the kind of sex I'm allowed to enjoy. That I don't have to be ashamed of the number of sexual partners I have. That, instead, I can take pleasure in learning about my body, whether that means with others or by myself.
Sex is not the be-all, end-all. It's fun, it's natural, it's important to our survival. So stop slut-shaming and start being sex positive. Your self-worth will thank you for it.