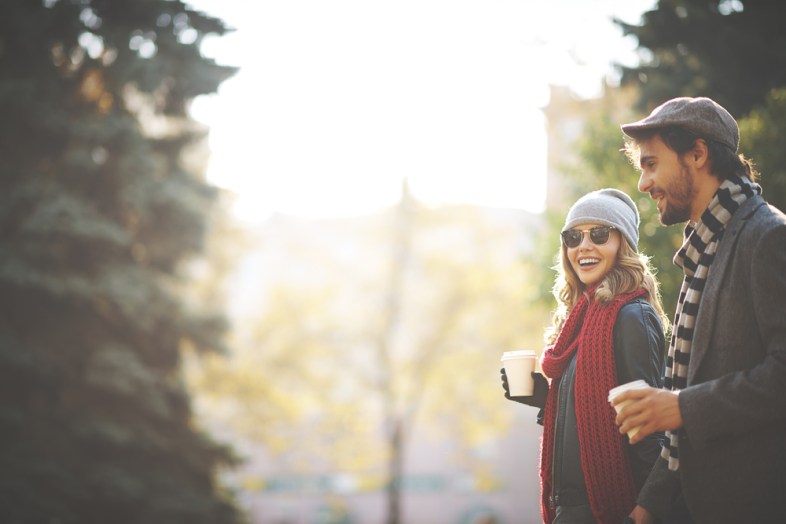 Last night I engaged in my first Tinder date. Not a hookup but a full on, for real date. I've had a few Tinder hookups and of those three hookups, two have blossomed into full on friendships, which is super cool. But this was different.
I met Drew at a dive bar about 30 minutes from home. I had no idea what to expect. I walk in and peek around for him. I wasn't sure what he would be wearing or where at in the bar he would be. (Speaking of outfits, I wore a white V-neck with a red and black fitted flannel, skinny jeans and white leather Converse.) And when I saw him, he was not what I expected. First off, he had glasses on. GLASSES!? I saw no Tinder pictures with glasses on.
Secondly, he was short. I knew he was 5'6 (a mere two inches taller than I) but damn… that is so much shorter in person. Next, he didn't look a thing like he did in his pictures. In his pictures he had sort of a cocky, screw you kinda look. In person, he looked like someone I might eat for breakfast. He is wearing a sublime shirt and light wash jeans. Immediately, I'm uninterested…. Mad I wasted my time, makeup and gas to come here. I settle on a two beer max and then I'm bouncing.
Well…. Long story short, five beers and a shot later we are agreeing on a second date. We had so much in common and it was hands down the best date I've ever been on. He wasn't handsy, did not expect anything and was truly a gentleman. We had great conversation and it wasn't boring at all. Drew is one of those people that their attractiveness grows on you the more you talk. He went from a solid six to a ten in no time.
It's funny how conversation does that. I'm excited to see how things unfold with Drew and I am definitely going to stop judging books by their cover. This paper back turned out to be more of a thriller than I anticipated and I'm so glad I didn't flake out like I wanted to. We'll call this one a Tinder Win.

For more raw, powerful writing follow Heart Catalog here.