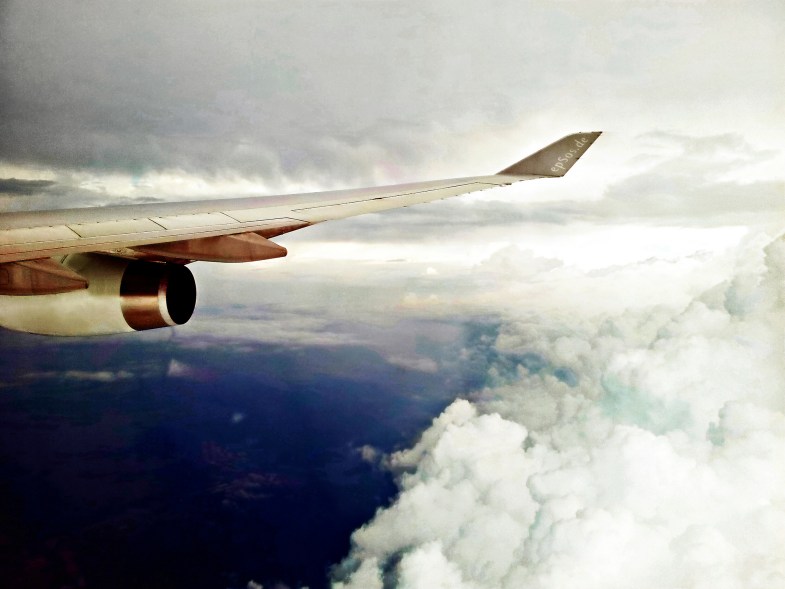 With travel being more accessible than ever, more of us are packing our bags and taking off on our own little adventures. Airlines are offering new routes, we're able to organize every part of our trip on our smart phone, we're increasingly using travel as an opportunity to connect and learn, and we have the ability to travel faster than ever.
At the same time, though, there's a push to move back to the travel of yesteryear; moving slowly, spending time getting to know the locals, street food over exclusive restaurants, keeping travel journals and getting off the beaten path.
Whatever your style, it seems most travelers do have at least one thing in common; most enjoy reading about the adventures of other like-minded souls. There are an infinite number of travel tomes out there, running the full gamut from informative and clinical to the imaginative, story-telling styles. The following books are ten of my favorites (so far), and I think worthy of a place on the reading list of anyone else suffering from that incurable case of wanderlust.
1. "Nine Lives" by Dan Baum

Baum's book starts in the 1960s with Hurricane Betsy, and ends not long after the events of Hurricane Katrina, as told by nine New Orleanians. It's a perfect biography of a people and a city unlike any other. These men and women tell their stories candidly and truthfully, to weave an amazing story that really captures you from the start, more so than any work of fiction could have. The stories are real and raw, and told without judgement; it was hard not to form a bond to the characters in those pages.
2. "Away From It All: An Escapologist's Notebook" by Cedric Belfrage

Despite being published in 1937, it was amazing how much this book is still so relevant today; Belfrage speaks about our need to get our drugs, our opiates, our highs and escapes from the world, be it by the way of actual drugs, movies and other media, lies we tell ourselves and others. He decided that his opiate would be travel. What follows is a fascinating adventure around the globe. Beautifully written with a good dose of humour and a very real view on the world, Belfrage doesn't mince words. He talks about his observations on the different cultures and religions he encounters, the way their lives are lived and the strangeness of it all to him.
3. "Wanderlust: An Affair with Five Continents" by Elisabeth Eaves

Eaves chronicles her travels from the craziness of Cairo to the jungles of Papua New Guinea. It gave a really honest look into the wanderings and musings of a truly free spirit, posing the big questions along the way– why, when I know there's more out there, do I limit myself to easily achievable goals? Why am I so scared that something will go wrong, and it if does, what's the worst than can happen?
4. "The Snow Leopard" by Peter Matthiessen

The book recounts the two month journey undertaken by Peter Matthiessen takes after he loses his wife to cancer with his friend, naturalist George Schaller through the Himalayas to the Crystal Mountain in the Dolpo region of Nepal. The plan was to observe the habits of the blue sheep of the Himalayan region, and to hopefully catch sight of the elusive snow leopard. It's not a story about looking for rare animals, not really. It was a reading meditation on life, death, peace, hurt, loss, suffering, adventure and real living.
5. "A Fortune Teller Told Me" by Tiziano Terzani

Terzani was a journalist, who was warned by a fortune teller in 1992 he should absolutely NOT travel by plane. Pretty hard to do as a journalist who is meant to be covering foreign events as they unravel, however he does heed this warning and pursues a year of travelling by any and every way but by air. What ensues is a story not only of Terzani's quest to seek out fortune tellers and seers across Asia, but also (and perhaps more importantly) of the lost joy of the journey as opposed to the destination, and of ancient lands and lives and rituals, all being lost to modernisation and "development," which you truly come to see as a tragedy by the end of the book.
6. "Gumbo Tales: Finding My Place At The New Orleans Table" by Sara Roahen

This is an ode to the culture in New Orleans that has been brought about by its very unique food, and the traditions and stories surrounding it. Roahen, ex-line cook, restaurant critic, and New Orleans transplant for many years pre-Katrina, quickly became submerged in a city where the food culture runs deeper than most of us could possibly imagine. Given that this book was completed post-Katrina, I found the way she wove that secondary story of loss and tragedy in a special city to be really incredible.
7. "The Tao of Travel" by Paul Theroux

Compiled to celebrate 50 years on the road, this book is a beautiful collection of some of Theroux's own work, as well as some of the best of the travel writing that inspired and shaped him. It's a fantastic wealth of accumulated information and knowledge from some very well-travelled individuals.
8. "On The Road" by Jack Kerouac

One of my favorite books of all time, Jack Kerouac's semi-autobiographical piece is based on the travels he and his friends took across America which defined a generation, and continues to capture those of us with gypsy hearts even now, almost 50 years after it was published. Sal Paradise and Dean Moriarty define the term "free-spirited," and their adventures in hitch-hiking, drugs, music, poetry and going where ever the road happened to take them is strangely beautiful.
9. "Vagabonding: An Uncommon Guide to the Art of Long-Term World Travel" by Rolf Potts

This book is all about the hows and whys of taking time away from your regular life to travel and explore the world. Rolf Potts, an experienced travel writer and shoe-string traveller, has put together a fantastic guide with advice on all aspects of long term travel on a budget, including adjusting to your new life on the road, earning your freedom to travel, ways to save money, how you can simplify your life pre-travel and, importantly, how to get back to "regular" life after your travels.
10. "The Idle Traveller: The Art of Slow Travel" by Dan Kieran

Dan Kieran writes all about slow travel which is a completely foreign concept to many of us. He writes about his philosophy on travel, that it should be a "therapeutic journey" of your own. Dan, originally afraid of flying, started to travel in other ways instead. What conspired was a 20 year love affair for traveling slowly, and his discoveries on the way. Considering the fast paced world we live in now, this really makes you think about why you travel to begin with, and what you originally wanted to get out of it. Everyone who wants to travel and not just vacation should add this to their reading list.