These real-life cases of digital surveillance really make you think about how many creepy perverts are out there installing cameras in air purifiers.
A few weeks ago, convicted pedophile Jeffrey Epstein killed himself in his jail cell—at least that's how the story goes, although most Americans don't believe it.
What many DO believe, and what seems entirely plausible, is that Epstein was deeply feared by the rich and powerful because he possessed reams of incriminating evidence regarding their sexual activities—particularly with the underaged.
Mind you, voyeurism is as old as humanity—throughout human history, wherever there were naked people who didn't want to be seen, there was someone who desperately wanted to see them. The term "Peeping Tom" comes from the real-life story in England from 1,000 years ago when a commoner named Tom was the only person who couldn't resist taking a peek at Lady Godiva's body as she rode a horse naked through town.
With the explosion of digital technology, it's become absurdly easy not only to be a Peeping Tom, but to avoid detection. Several online vendors sell digital cameras that are concealed behind wall hooks, light sockets, remote controls, and wristwatches. Jeffrey Epstein was hardly the first person to film people in sexual situations without their knowledge. Here, in all their creepy horror, are 26 real-life cases where perverts used digital technology to catch an illegal glimpse of someone else's naked body.
1. Jeffrey Epstein's Blackmail Tapes
According to Jeffrey Epstein's former girlfriend Ghislaine Maxwell—who is also suspected not only of procuring underage girls for Epstein, but of sexually exploiting them herself—every inch of Epstein's private island in the Virgin Islands was wired for video. The person Maxwell confided this information to suspects that everything was wired as an "insurance policy" to blackmail the rich and famous should Epstein ever face trouble.
In July when feds invaded Epstein's $56-million Manhattan home—which was also extensively wired with video-surveillance equipment—they reportedly found not several nude photographs of underage girls, they also discovered CDs locked in a safe that had handwritten labels including a description—"young [name] + [name]."
Some even suspect that Epstein's massive wealth, which confused many people because they had no idea what he actually did for a living, came almost exclusively from him running the most well-organized high-tech sexual blackmail operation in world history.
2. The South Korean Spycam Epidemic
In the extremely hi-tech and wired-to-the-teeth nation of South Korea, sexual spycam culture is more prevalent than anywhere else on Earth. What are popularly known as "molka"—which stands for "mole cameras"—have been involved in several high-profile sexual abuse scandals in 2019.
In 2016, a K-pop superstar named Jung Joon-young of the band F. T. Island was investigated on suspicion of covertly filming his girlfriend in sexual situations without her permission, but after Jung claimed his phone was broken, the case was dismissed for lack of evidence. But in March of 2019, he was arrested again, this time for sharing clandestinely filmed sexual videos with other boy-band members including Seungri of five-member boy band Big Bang.
Also in March, four people were arrested in Seoul and charged with filming at least 800 couples having sex without their knowledge via spycams placed in 42 rooms at 30 motels in 10 different South Korean cities. Their sex tapes were uploaded to a porn site which sold monthly subscriptions and took in over $6,000 before police shut down the operation.
In 2017 alone, more than 6,000 crimes related to covert filming were reported in South Korea. In 2016 the city of Seoul launched a task force which currently consists of 39 trained men and women who routinely inspect public places for hidden cameras.
3. Rock Legend Chuck Berry's Restaurant Bathroom Cameras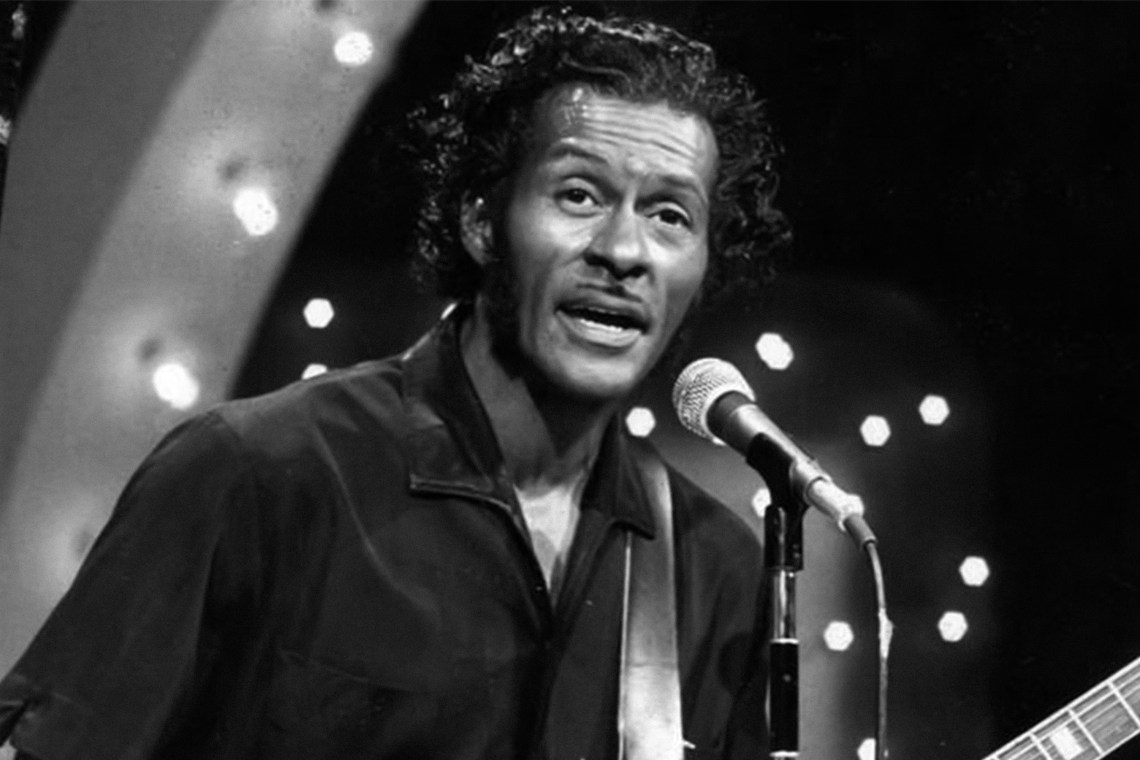 The man who singlehandedly invented rock 'n' roll guitar playing had some odd fetishes, mostly involving women and their excretory functions. Over the years as a traveling musician, he videotaped reams of sexual encounters with groupies as well as suffocatingly long shots of the groupies peeing and pooping in motel rooms. But in these cases, the girls were clearly aware they were being filmed.
In 1990, Berry was sued by 59 women who accused him of filming them in the women's bathroom of his Southern Air restaurant outside St. Louis. Berry claimed he'd installed the camera to nab a worker he suspected of stealing, but this didn't explain why police who raided his house found several meticulously edited "toilet tapes" that often would freeze-frame the women during particularly vulnerable moments. Berry eventually settled with the women in what a biographer estimates cost him over a million dollars—not counting legal fees.
4. Hidden Cameras In Toilets All Across London
In 2015, London police arrested 38-year-old George Thomas in what they called the biggest case of voyeurism they'd ever seen. Over six years starting in 2009, Thomas had filmed over 3,500 people using hidden cameras in bedrooms and bathrooms at his house, showers and bathrooms at his office, and bathrooms in coffee shops throughout London. Among the people he filmed included children and babies. Thomas pleaded guilty to 15 separate offenses including voyeurism and taking indecent photographs of children. Sentencing Judge Jeremy Donne—who handed Thomas four years in jail and another ten years of what is known as a "Sexual Harm Prevention" order—gave him a tongue-lashing:
The activities were undoubtedly despicable and will cause deep revulsion in all who hear of them. The sheer scale of your criminality involves a very large number of victims most of whom are, perhaps fortunately, unsuspecting of your grotesque breach of their privacy.
5. Oregon Youth Pastor Made Girls Perform "Messy" Activities So He Could Film Them Showering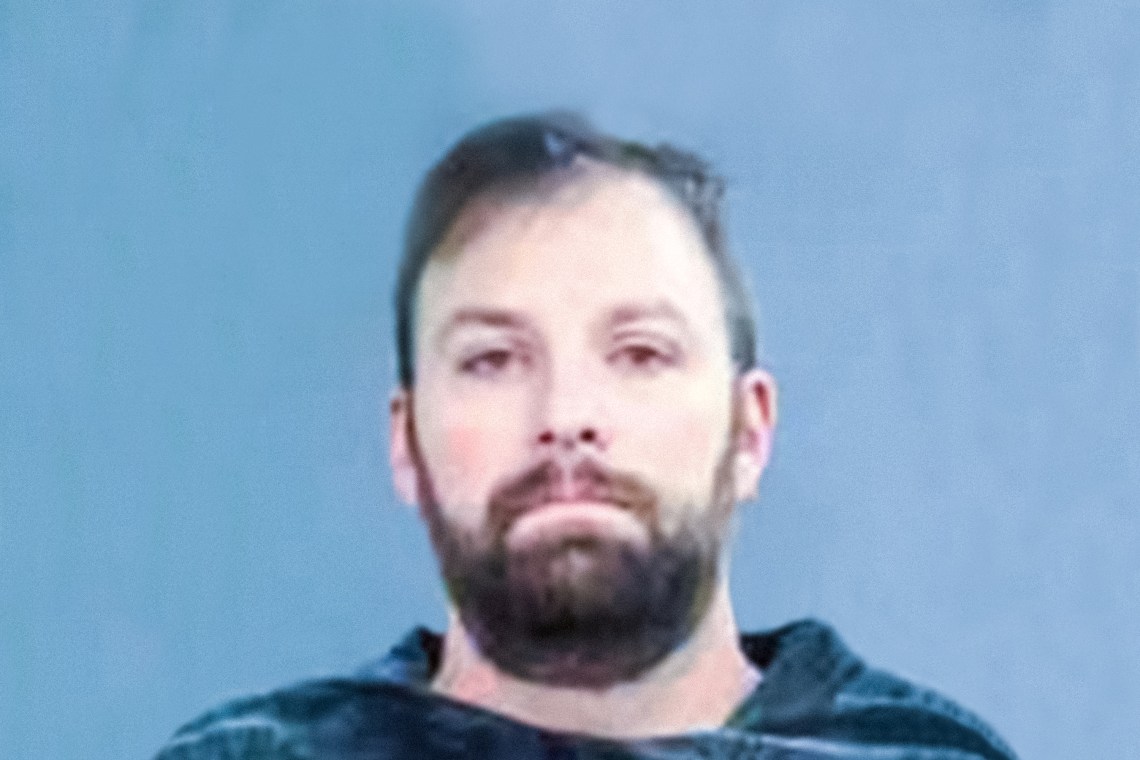 The day before he was sentenced to over 15 years in prison for making clandestine films of young girls showering, youth pastor Donald Biggs of Medford, OR, was punched in the face in the courtroom by a vengeful relative of one of his victims. Over a span of time that "at the very least" ranged from March 2013 to September 2014, Biggs made at least 150 films of girls showering, changing clothes, and using the bathroom. In court, his victims described him making them engage in activities such as getting covered in maple syrup or bobbing for apples in Jell-O, ensuring they'd get all "messy" and be forced to shower at his home.
6. Kansas City Landlord Plants 11 Cameras in Woman's Apartment
In 2014 a woman complained to Kansas City police that she had a sneaking suspicion that her landlord—whose romantic advances she'd rejected—had placed a hidden camera somewhere in her apartment. After police searched, they found a whopping 11 cameras throughout her small abode, including four in the bathroom. Investigators deduced that the landlord had rigged the apartment with cameras in October of the prior year—after the woman had rejected him and while she was away on vacation.
7. Oregon Priest Leaves Country After Church Bathroom Camera Is Detected
In 2015 when a 15-year-old male parishioner brought it to the attention of Reverend Ysrael Bien of Sherwood, OR that he'd found a camera disguised as a wall socket in the church bathroom, Reverend Bien assured the boy and his parents that he would contact police and get to the bottom of the matter. He later told the parents that for some odd reason, the police said they didn't want to interview the boy who'd found the spycam. By the time he contacted police, the camera had mysteriously disappeared. Only days later, Reverend Bien mysteriously disappeared from Oregon and headed back to his homeland in the Philippines.
8. Juke Box Kiddie Pervert
Robert Anthony O'Hare lived in Florida, which, like it or not, means he's statistically more likely to be deranged. This doesn't mean there aren't a lot of perfectly normal and sweet people in Florida, only that there are a lot of serial killing Satanists who eat people's faces off when they're high on bath salts, too. In 2018, O'Hare pleaded guilty to producing child pornography. In two instances, he had handed children small toy electric juke boxes with hidden cameras and filmed them without their knowledge. He was later accused of trying to hire a hit man to kill the judge who presided over his kiddie-porn case.
9. Michigan Coach Drilled Holes In Locker Room Walls
From 2012 to 2016, high-school rowing coach Timothy Vallier of Rockford, MI made an estimated 100 videos of female rowers undressing in locker rooms. He had drilled spyholes into two separate locker rooms and victimized at least 62 girls. He received a 22-year prison sentence.
10. Girl Finds Camera In Travelodge Shower
In 2015 while showering at a Travelodge in Oxford, England, Harmony Hachey saw a camera lens through the air vent. When she informed hotel executives, they reportedly told her it had been "switched off" and she needed to "calm down." No criminal charges were filed, although Harmony did receive a refund.
11. Funeral Parlor Bathroom Spycam
In 2014 at Smith and Thomas Funeral Home on Chicago's West Side, one worker found a camera in a unisex bathroom. The perpetrator was never found, but is there anything creepier than a Peeping Tom in a funeral home?
12. Suntan Parlor Serial Lurker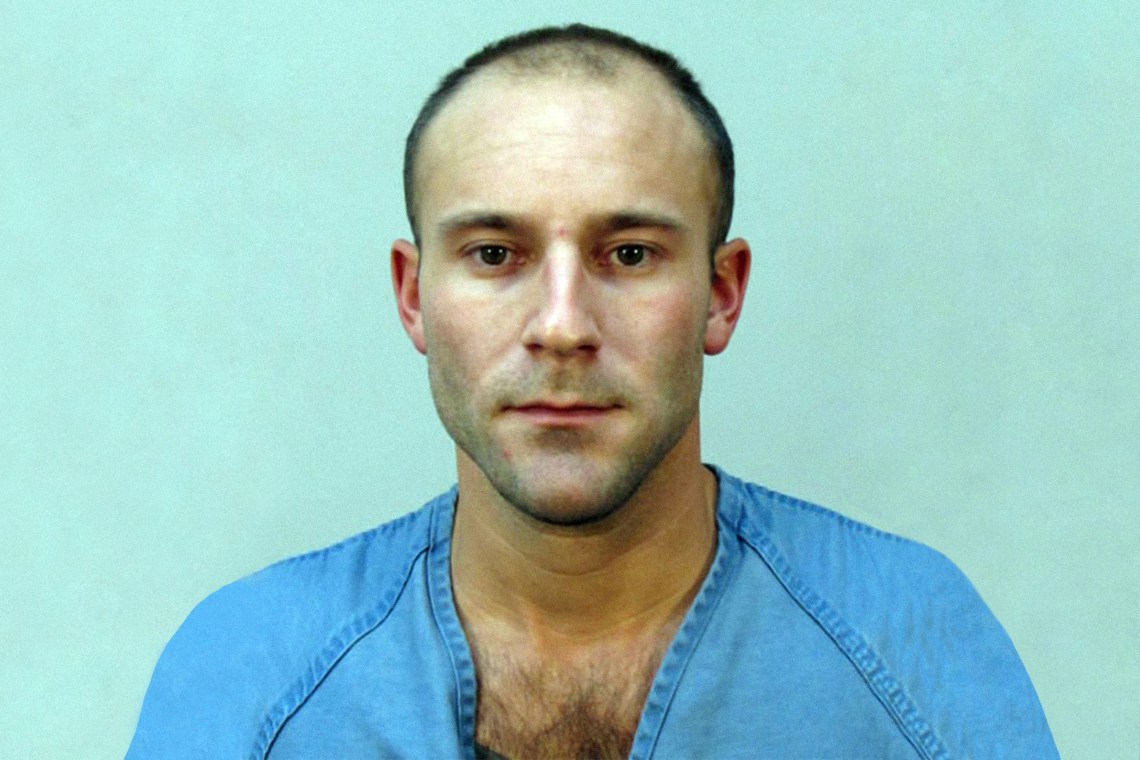 According to reports, Benjamin Brossard visited a salon called Sun Tan city in Madison, WI "every two or three days" for a year. Police discovered that he'd been recording dozens of women through cracks in the barriers between tanning booths. Outside of the tanning salon, he had also surreptitiously filmed an elderly relative, a former lover, and two deli workers. He received a three-year prison sentence and is forbidden from owning either a regular camera or a cell-phone camera for the rest of his life.
13. AirBnB Smoke Alarm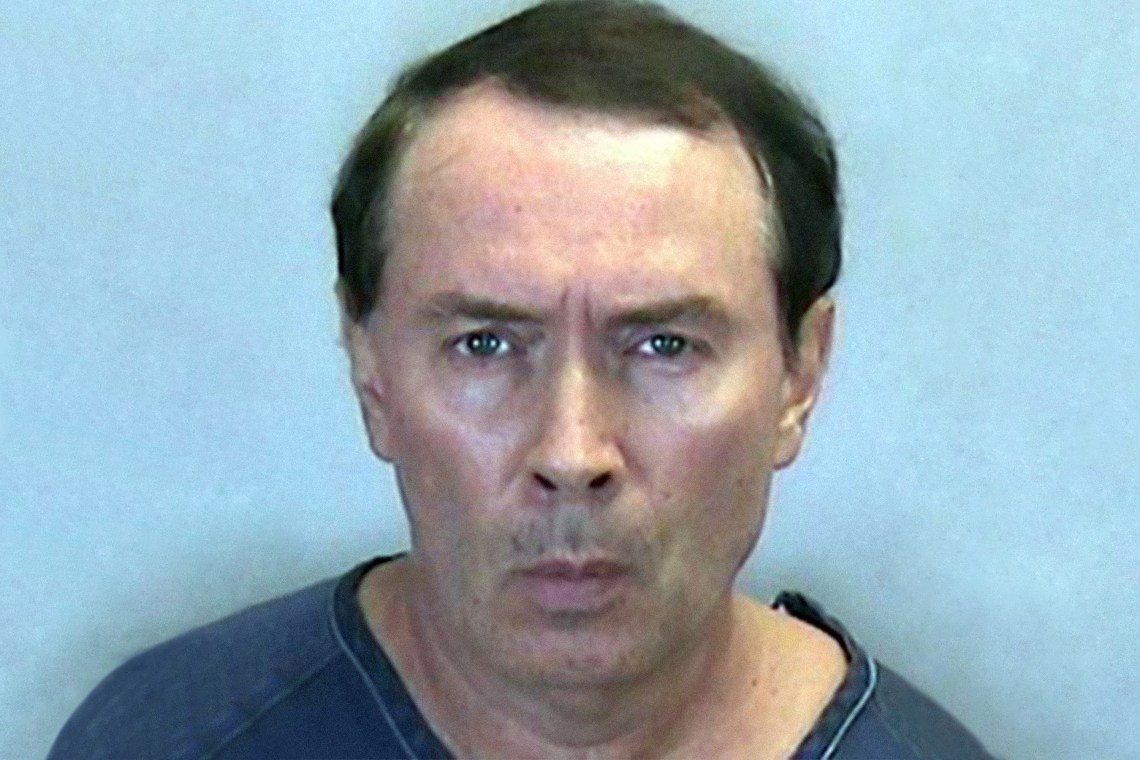 In 2017 when Indiana residents Derek Starnes and his wife rented an AirBnB condo in Florida, they sensed there was something odd-looking about the smoke detector. Then they spotted a black hole in the device that they identified as a camera lens. When arrested, AirBnB host Wayne Natt—who'd received at least 40 reviews for his room and had recorded God knows how many other unsuspecting renters—said the camera was there to film consensual sex parties at his house and everyone was notified of its existence. He failed to explain why he didn't notify Derek Starnes and his wife, though. Natt wound up serving 11 months and 29 days in county jail.
14. Changing Room at Wisconsin Target
In October 2017, 27-year-old Andrew Persen of Appleton, WI was arrested and charged with filming 66 separate videos of six women trying on clothes at a local Target store. Police became aware of his crimes after a former female friend alerted them to the fact that earlier in the year, he'd filmed her showering without her knowledge and uploaded the video to a porn site. When authorities searched Persen's belongings, they found the secret recordings he'd made at Target.
15. Carnival Cruise Cabin Cam
On a cruise ship headed to Mexico in 2017, a married couple and their pre-teen son tried to find the root cause of why their cabin caused the dad to sneeze so much. They found a cluster of dust and a camera behind the TV that felt warm. A crew member botched the entire investigation by touching the camera without gloves and messing up any possible fingerprints.
16. YMCA Locker Room Snooper
After a series of locker-room thefts at a Canada YMCA in 2014, club member Hugh Croll helpfully and quite handily placed a camera in the men's and boy's locker room. And he kept the camera in place long after the thefts stopped happening. A court convicted him of voyeurism.
17. Cardiologist's Dirty Bathroom Air Purifier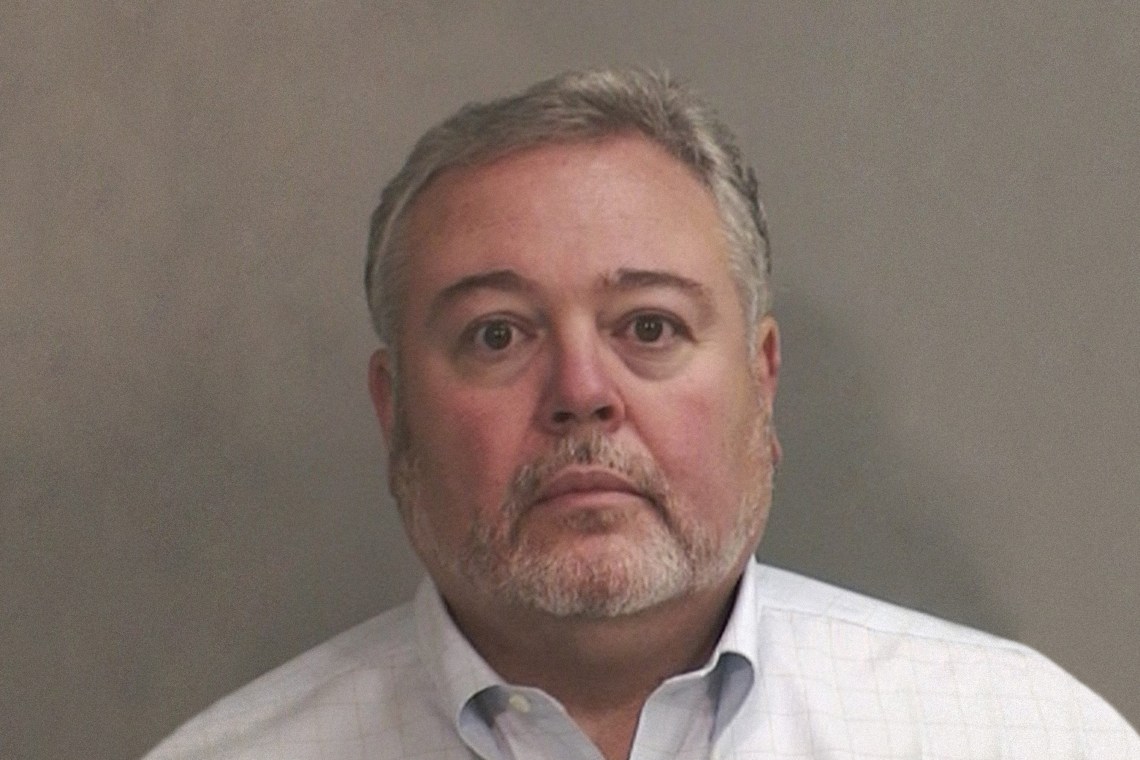 In 2008, Long Island cardiologist Vincent Pacienza shut down one of the two bathrooms in his private practice so he could rig the other bathroom for illicit purposes. He placed a can of "air purifier"—which was merely a camera with a shell that made it look like a can of air purifier—at ass level in the remaining bathroom and filmed both his workers and his patients as they did their doo-das. The camera sent the video straight to his desk in the office. But when a staff member noticed an invoice for surveillance equipment, the police were called and Pacienza wound up doing 45 days in jail.
18. Women's Bathroom at Farmers Co-op
It has to be said—it ain't very "cooperative" to install hidden cameras in the women's bathroom at a farmers' cooperative. In April 2019 police arrested 36-year-old Josh Hagemann of Wilber, NE. Prosecutors alleged that between January 3 and February 20 of 2019, Hagemann illicitly recorded 19 videos of nine different women changing their clothes. Nine felony charges have been filed against Hagemann and the case is still pending.
19. Denver Firefighter Allegedly Placed Camera In Female Coworker's Changing Room
According to police reports, when an unnamed female firefighter in Denver was talking to coworker Daniel Flesner earlier this year, the strangest thing happened—she heard the exact words she'd said only six seconds earlier, but it was coming out of Flesner's coat pocket! And then Flesner awkwardly put his hand over the pocket and walked away.
Then when the woman found a hidden camera in her changing room, she showed it to a coworker, who took it to Flesner, who then proceeded to attempt to damage the camera's SD card right in front of the coworker's eyes.
Then, bizarrely, Flesner sent his coworkers a group text message admitting he'd placed a camera in the woman's room, but he played it off like it was all some kind of joke: "Hey gang. So, so sorry. Prank gone wrong. Love you guys."
Police obtained a search warrant for the camera's SD card, and it turned out that Flesner wasn't able to damage it enough to destroy evidence. Police found videos and pictures of the woman entering the room and changing her clothes.
In April, Flesner was arrested and charged with felony invasion of privacy for sexual gratification and tampering with physical evidence.
20 Women's Bathroom on Navy Ship
In March of 2019, a female Marine discovered a hidden camera in the women's bathroom of the Navy ship USS Arlington. The perpetrator has not yet been found, but it recalls the 2015 case where sailors on the missile submarine Wyoming had covertly filmed female sailors showering over a course of 10 months and traded the videos with one another.
21. Planet Fitness Tanning Room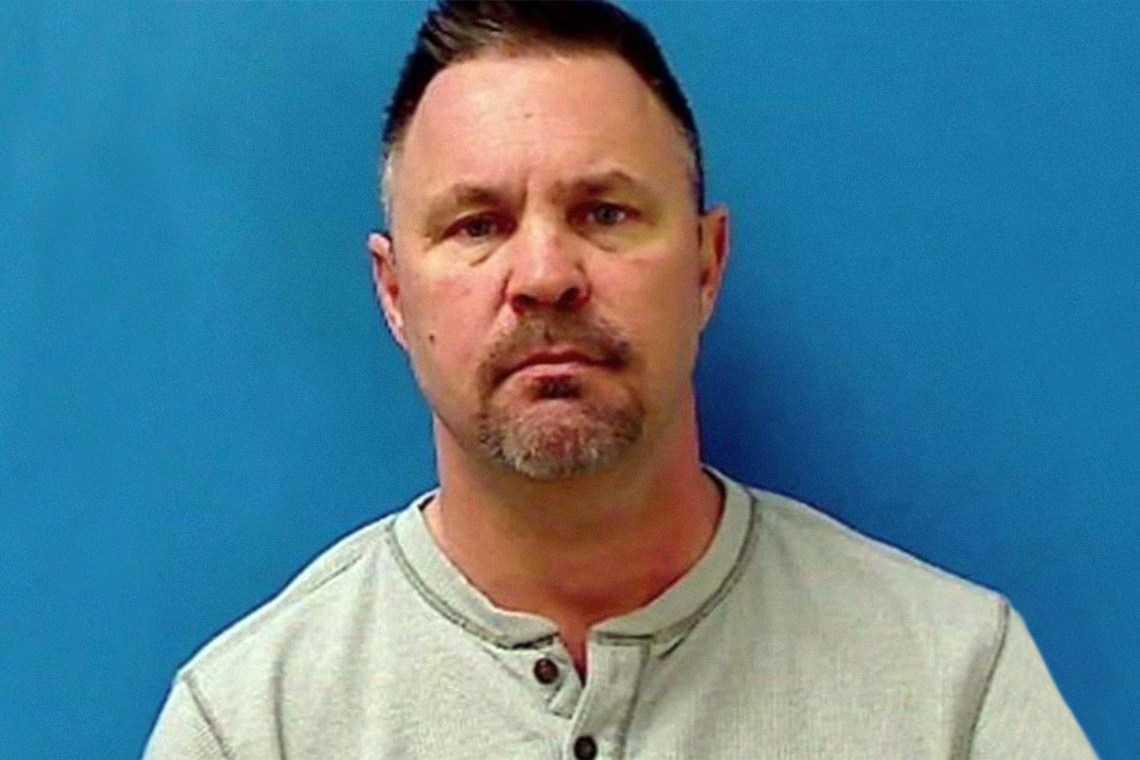 In March of 2019—apparently a very busy month for Digital Peeping Toms—a North Carolina woman found a spy camera in the gym of a Planet Fitness. The camera was modeled to look like a phone charger rather than, well, a camera. Police arrested 50-year-old Darren Astles and charged him with "peeping using a photographic imaging device, and possession of image from peeping"—two "peeping" charges that are both felonies. Holy peepers! The women who found the camera says she's going to keep going to the Planet Fitness, though, because she lost over 100 pounds since she started going there.
22. Landlord Rented Room Only to Women, Then Filmed Them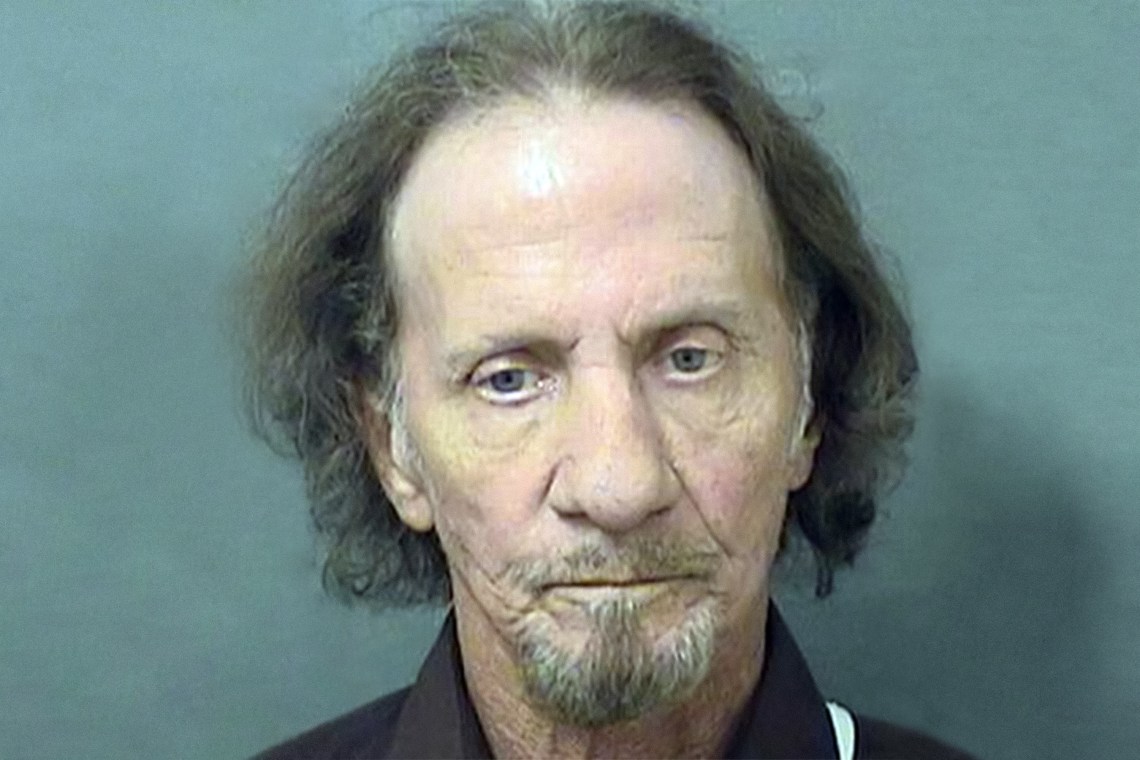 Wayne Jeffrey Khoma was a lonely and ugly and elderly man in Florida who refused to rent his spare room to men—only women for Jeffrey. Only women were to be recorded by the hidden camera he'd placed in that spare room. In 2011, a former roommate discovered a flash drive containing dozens of photos and videos of a topless woman in the spare room, police were alerted. Khoma pled guilty to seven counts of video voyeurism and was sentenced to a year in jail.
23. College Bathroom in Singapore
In May of 2019 police arrested a 26-year-old male student at the National University of Singapore and charged him with criminal trespass and "insulting the modesty of a woman—which is apparently a crime in Singapore—for allegedly filming a female student in a residence-hall bathroom without her knowledge. Ironically, the student was captured after being filmed by a official university hidden camera.
24. The Peachtree City Peeper
A neighborhood in Peachtree City, GA had been plagued by rumors of a black-clad weirdo lurking in backyards at night for years, but it wasn't until 2017 that police set up a sting operation and arrested Matthew Flesher as he returned to his home in the middle of the night dressed in black and holding a video camera. On the camera were numerous videos of neighborhood residents being filmed through windows without their knowledge. Flesher was arrested and charged with 23 felony counts of "Peeping Tom"—yes, "Peeping Tom" is actually the name of a crime in Georgia.
25. Starbucks Bathroom in California
When you hire a plumber, you expect him to fix your toilets—and that's it! You don't expect him to be a registered sex offender who'd been convicted in 2008 of secretly taping girls at a California high school. But in 2018, police who'd discovered a hidden camera in a Starbucks bathroom in Union City, CA arrested David Lista and charged him with possession of child porn, possession of meth, and illegal videotaping.
26. James Bond Studio Toilets
In June 2019 British police arrested 49-year-old Peter Hartley and charged him with voyeurism after discovering a hidden camera in the women's bathroom at Pinewood Studios in Buckinghamshire, England. The upcoming James Bond movie was being filmed there and will be the last one starring Daniel Craig—maybe when he recovers from an ankle injury he incurred while trying to do his own stunts, this world-class super-spy will get to the bottom of what miscreant was trying to film women's bottoms.