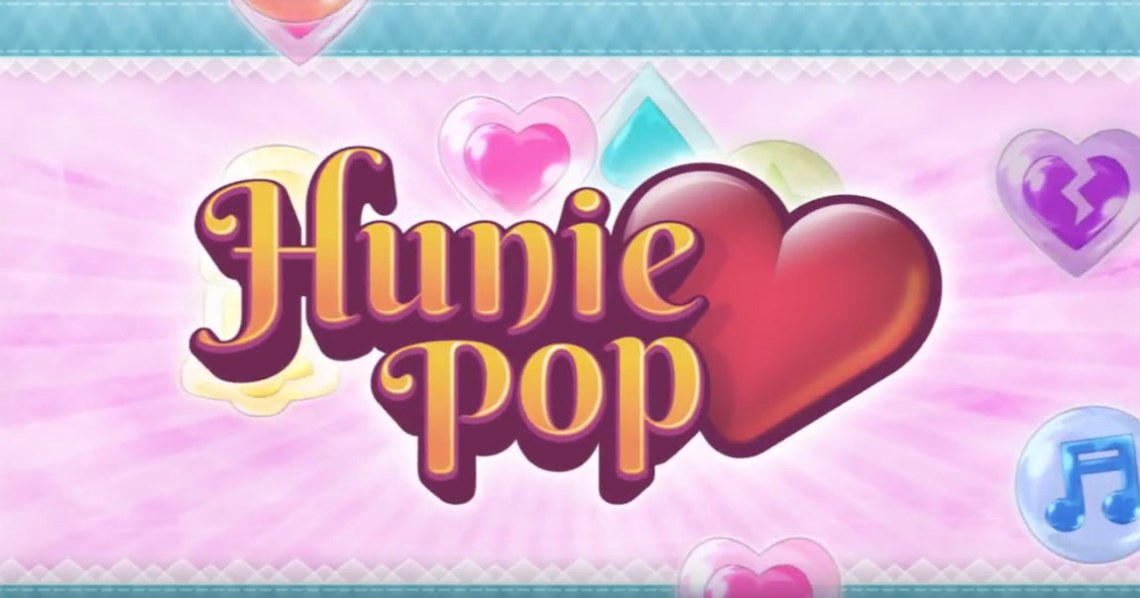 If you enjoy tile-matching puzzle games and role-playing dating SIMs, you'll enjoy HuniePop. If you enjoy anime porn, you'll like it even better, because you only "win" by having sex with the other characters.
HuniePop was released in 2015 after a successful Kickstarter launch. It comes in uncensored and censored versions for Windows, Mac, and Linux. The sequel, HuniePop2, was released in 2018.
You start out as a lonely unemployed loser—male or female, your choice. Drinking away your troubles at a local bar, you meet "Kyu"—a magical ancient fairy who shows you the basics of meeting girls.
There are a lot of girls to choose from—of all shapes, sizes, and colors—and their descriptions are hilarious:
Candy isn't very bright but what she lacks in cognitive ability she makes up for in being super-hot. She's very nice but also incredibly naive and easily taken advantage of. There's almost nothing she won't do for a bump!

As Jessie began to hit the wall in her late thirties, her adult film offers dried up and she was forced to retire. Now, at 38, she feels used, unwanted and discarded. Jessie drinks, a lot, to forget about all the mistakes she's made. She'll do just about anything for sexual attention so she can feel young and desirable again.
As you go about your daytime date with each character, you must win a tile-matching game in order to sustain the date and take things to the next level.
If you successfully complete the date, you get a picture of the woman and go to the next level. Each level is harder, and each picture gets a little racier.
After three successful daytime dates, you get to go on a nighttime date with the object of your searing and by now uncontrollable lust. If you get through that date, you go to her bedroom for a final round of tile-matching—and if you succeed, you get to bang the girl—digitally, of course. And then you select another girl and go through all the motions again. Ultimately, you may even get to bang Kyu—who will give it up after only one date.
Hardcore Gamer gave HuniePop rave reviews:
HuniePop is pornography – darn fine pornography at that – but it's also a shockingly good puzzle game. Occasionally those two identities feel at odds with each other, but for the most part they work in concert to show you a good time.
Kotaku praised the game itself while wishing it was a little less technical and a little more romantic:
The HuniePop team's take on match three gameplay is strategically deep and challenging enough to kick a Candy Crush casual's ass. Despite lacking a strong finish (thus far) the game mechanics come together quite well. They've nailed the technique, but it's too much Tin Woodsman, not enough heart.
So it appears that if you're looking for a puzzle game where the goal is to get laid without all the heavy entanglements of falling in love, give HuniePop a whirl!