Pop the bubbly – I just celebrated a milestone: my two-year New York-iversary. That's right, it's been 24 months since I arrived in the Big Apple as a bright-eyed, bushy-tailed 21-year-old, fresh from college, desirous of adventure and yearning for new beginnings. And adventure and new beginnings I've certainly found.
After two years of frolicking, fussing and oftentimes fighting my way through this crazy concert jungle, what exactly have I learned? Here, my top five NYC pearls of wisdom. Absorb them at your own risk.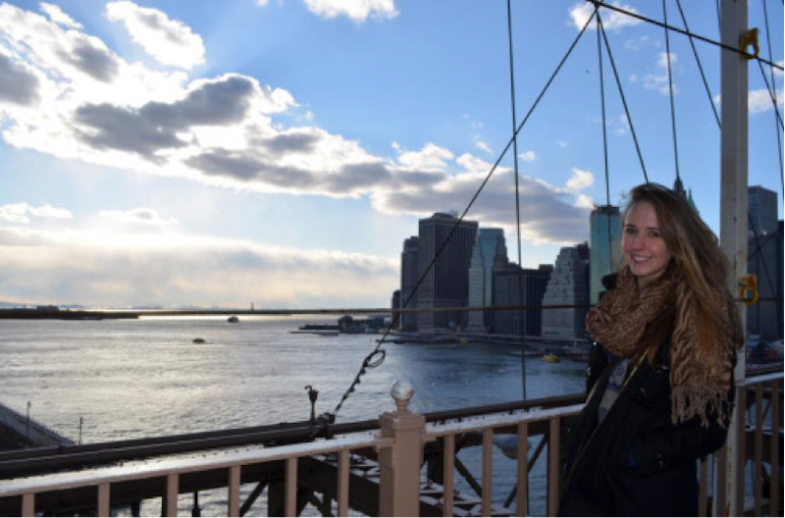 1. Take it bird by bird.
My roommate/BFF/soul mate introduced this phrase to me (it stems from an Anne Lamott book), and it soon became our big city mantra. "Bird by bird" means "day by day," and I've found that's the best way to handle New York. Some days are overwhelming: The subway breaks down when you're already running 30 minutes late, there's an obscenely large-and-in-charge cockroach writhing in your bathroom sink, throngs of camera-clicking tourists disrupt your peaceful commute through Central Park. But the secret to surviving the madness is to simply take each day as it comes. There's no telling what breed of crazy will unfold with every new rising sun, so instead of fretting over the little hiccups, it's best to just sit back, relax and roll with the chaos.
2. When in doubt, eat a cookie.
Even the worst of days can be salvaged with a good old fashioned black and white cookie. The richer, the better. Luckily, these can be found in nearly every corner deli (ideal for emergency situations) but my favorites are the rich, fluffy gems at Dean & Deluca.
3. Kindness is contagious.
So is positivity. New Yorkers get a bad rap for being particularly crusty curmudgeons, but I've encountered some of the kindest, most thoughtful humans here. Here's the thing, though: you must exude positivity yourself in order to receive good vibes in return. Pretty basic reciprocity, really, but quite powerful once realized. Let me give an example.
A couple months back, I decided to conduct an experiment during my daily commute. I'd smile and attempt eye contact with anyone within a reasonable vicinity and then take stock of their reactions. While I faced my fair share of rejection, the positive reactions far overshadowed the negative. People were at first taken aback (the usual MO here is to ignore the existence of all strangers), but once they realized I was just a friendly gal and not a psychopath, they would break into a genuine smile themselves. We'd share a moment – however fleeting – that would buoy me long after our paths diverged.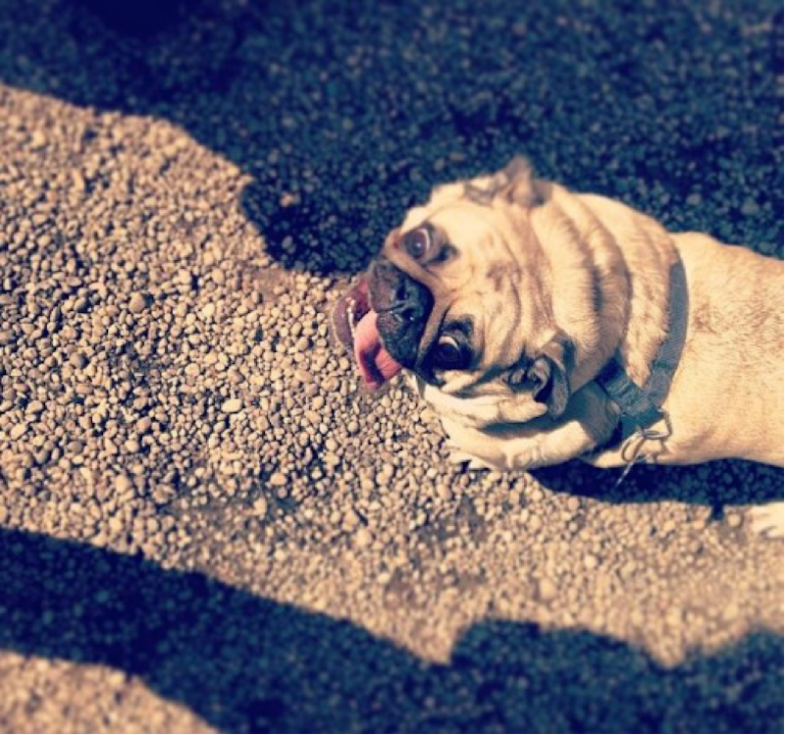 4. Subtle beauties abound, if you just look.
Let's face it: New York is a dirty city. It's easy to get distracted by the eight feet tall mountains of trash, the flocks of squawking pigeons and the gag-inducing smells. But amidst all the muck is an island teeming with tiny wonders just waiting to be discovered. I call these things "subtle beauties" and once you notice them, the city really comes alive.
The coolest thing about subtle beauties is that they can be practically anything: a smell, a color, a friendly smile, a melody, an unexpected encounter. Recent subtle beauties include a sticker on a Central Park lamppost advising "eat more cookies!"; the smell of lavender detergent as I walked by the local laundromat that instantly transported me back to childhood; the affable owner at a neighborhood wine shop who recommended a perfectly floral and not-too-citrus-y Pinot Grigio. It's the sum of all of these small joyful moments that makes life truly sweet!
5. Stay curious. When I first moved here, I was AMAZED by everything.
Times Square? Coolest place ever. The Boathouse in Central Park? Pinch me, please. 24/7 bodegas? Out of this world awesome. Absolutely everything about this place enchanted me, and I was filled with an overwhelming desire to explore it all. While that initial eager beaver mentality has faded, I try my best to hold on to that inner curious child. Because even though I may have finally figured out the crosstown bus and no longer need to Google Map my way to dinner in the East Village, this city is constantly in flux. There will forever be new places to explore and new faces to meet. If I'm not out there experiencing it all, then what am I doing here?
So cheers to you, New York. Thank you for two of the strangest, most magical, maddening, and transformative years yet. I think I'll stick around this town a little while longer!