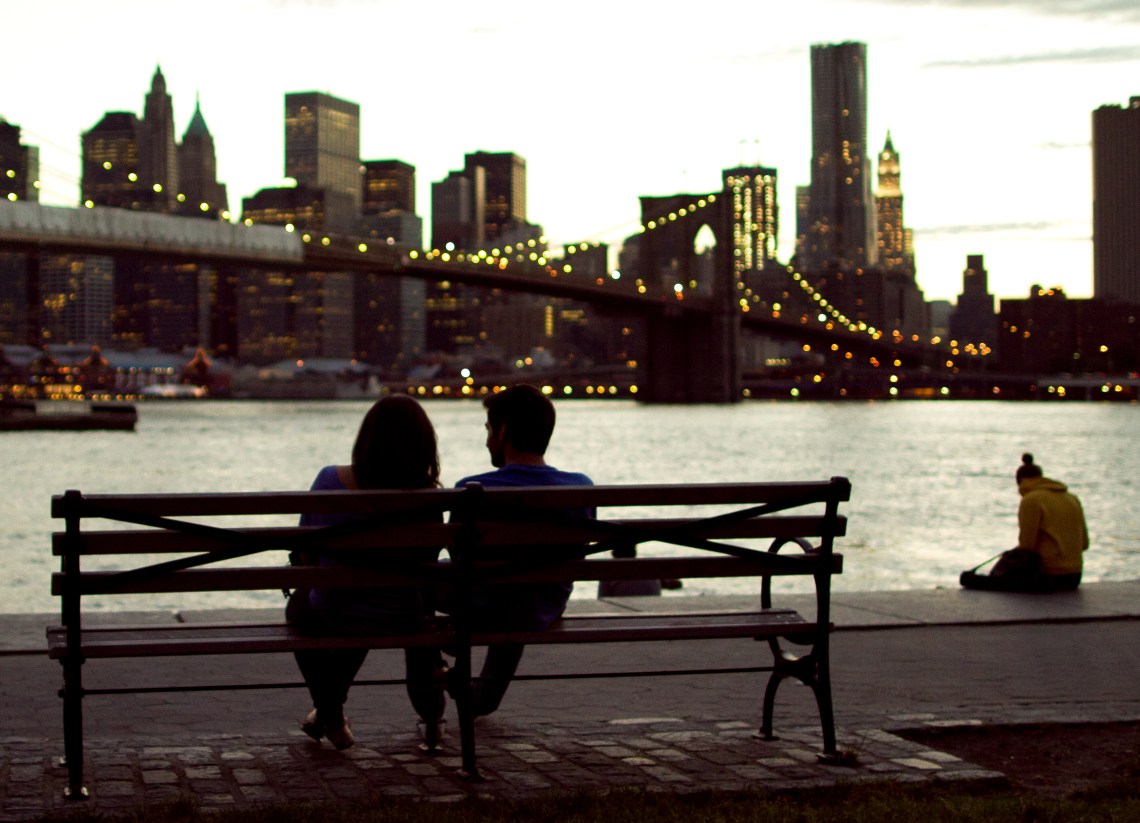 Recently I found myself reading an article about the superficial nature of online dating. The piece discussed how this platform took away from the connections that could be made in person: the real way to date. I'm writing this, because I disagree.
Online dating isn't easy, but in my experience, dating in general can be rough. Whether you meet the person online, through a friend, or walking your dog in the park, the same struggles are there. Is this person right for me? Do they have my same intentions? Are they worth giving a chance?
There is a difference though – when we meet someone online, we take the risk of them falling below our expectations in person. That's true and it is a risk that's there. But, I believe there's also reward to be found.
I've been on quite a few dates from people I've met online. Some were great; some were terrifying and some seemed great and only proved to be secretly terrifying. So, why am I vouching for this platform? Here are a few reasons.
1. It places YOU in charge.
Before I got the courage to make an online dating profile, I was waiting for Mr. Right. I dated a bit in college, but no one turned out to be relationship material. So, one night in my dorm I made a profile. I was talking to people who were looking for the same things as me and some that were not…I was initiating conversations. I was making the decisions about who I would meet with. It felt good. I wasn't waiting to happen upon someone- I was being proactive.
2. You learn about what you want and who you are.
I went on a few dates and I learned quite a lot from each experience. Meeting all these different people showed me what I truly wanted in a person and what I could go without. I also, learned more about myself and my own confidence. I became more outspoken the more dates I went on and wasn't afraid to openly state what I wanted; why I was online dating.
3. You're going to have some great stories.
Okay, so this one is my way of taking the not so great dates and laughing about them with my girlfriends. Because, yes, like in-person dating, there will be bad dates. For me, it was meeting up with someone who looked NOTHING like the man in the photos on his profile; who was a "pro-wrestler" with a hick accent and greasy hair. I had a "family emergency" that day and had to flee early…yes I felt terrible in the moment, but now I laugh. What else is there to do?
4. Depending on where you are in life, meeting someone in person is hard.
I'm a recent college graduate and I rarely have free time. I'm also exposed to the same people on a daily basis. I attended a small liberal arts college that I truly loved, but single guys, who wanted more than a hook-up, were a rarity. Only 30% percent of the population was men and that alone made it difficult. When I wasn't in class, I was working two jobs, each moment of my day filled. We all have busy lives and it's hard. After the long day is done being able to talk to new people from my phone in pajamas is refreshing.
5. You might find love.
Since I began online dating I've been in two serious relationships. One I take as a life lesson. It was an exciting love of adventure and new experiences, but it also was the kind of love that hurt more than made me happy. However, I learned so much about what I truly wanted and NEEDED in a partner and that my worth exceeded beyond what he could provide. My second relationship is the one I am currently in. I'm young and still have a lot to learn and experience, but this guy is simply amazing. I have never been so happy or felt so connected to a person. We knew within days that we were right for each other, and since our meeting have spent almost every day together. I'm currently writing this from our bed, in our room.
I know I can't possibly guarantee everyone will find love through online dating. But, I can say this. There are two types of people on these sites: those looking for flings and fun and those looking for something more serious. It takes time to filter out the ones who want what you want, whether it be the latter or the former. But, at the end of the day, there are people who want to find love, who want to find someone to spend their life with and you would never had met them if it weren't for online dating. That I don't think is superficial.