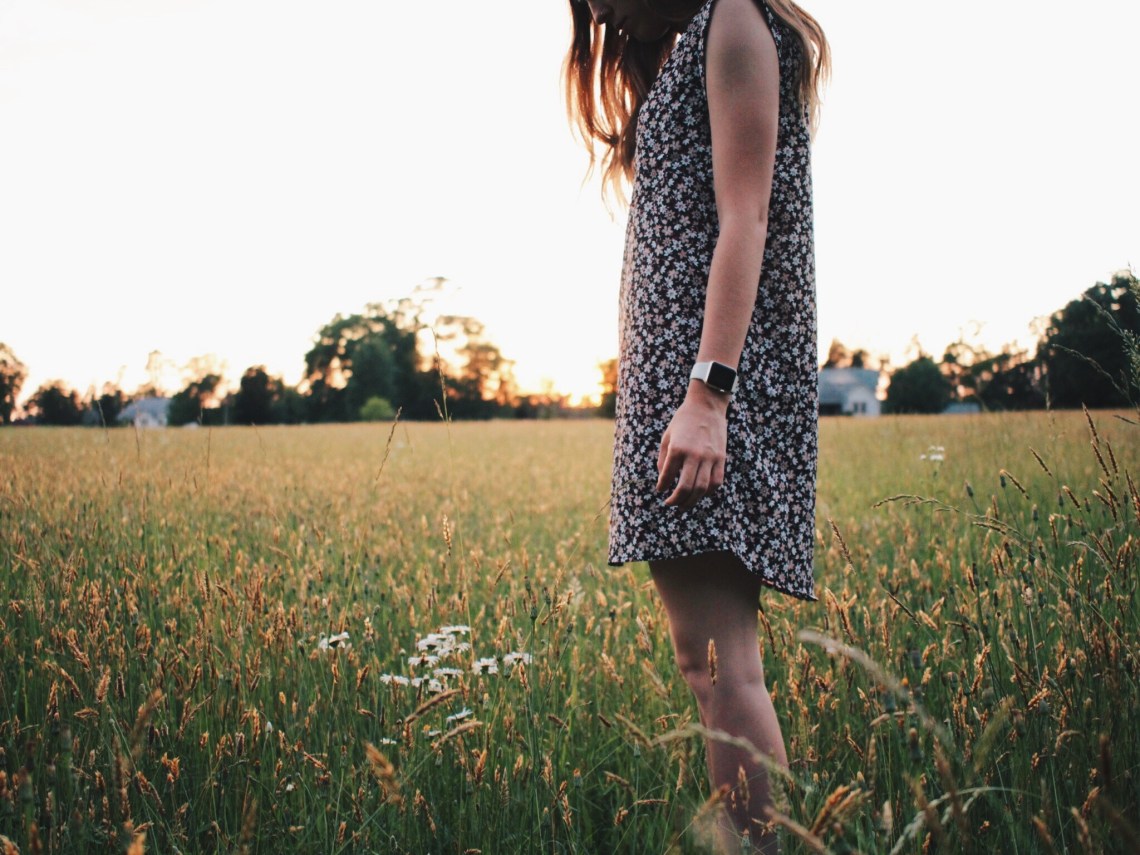 Don't compare yourself to other girls. Trust me on this one, just don't.
You wont earn anything by looking at their pictures, just time you can't get back. Accept the fact that you're not the edgy girl with the piercings or the girl with the pointless tattoo on her back or her hip.
You are you, and there is absolutely nothing wrong with that.
You are beautiful and you don't need people telling you this for you to believe it. These girls don't have your smile or your eyes; but most importantly, they don't have your heart or your soul. Nothing can beat that. Remind yourself daily.
Don't beat yourself down for the times you were naive – mistakes are necessary and, to a certain degree, vital in our growth. Don't you dare settle again; you've done it before, but not anymore. You need someone who'll inspire you and who isn't afraid of having and showing emotions. You need someone whom you can be his muse. Someone who makes you feel like life is fucking worth living every god damn day (because it is.)
So please, do not go another day in your life where you have to cry yourself to sleep or doubt if the "love of your life" loves you. Don't doubt yourself. EVER. Following your gut is, and probably will always be, the best route you can take. Our subconscious knows what's up, as simple as that. Don't make up excuses for bullshit that you clearly know is bullshit. Don't dumb yourself down to continue a route that isn't going anywhere.
Don't be afraid of being alone – be afraid of having the wrong people surround you. Let go of those whom are toxic and those whom don't actually care for you. Keep close the ones who believe in you and who lift your spirit in ways you can't even describe. When you have no distractions, you'll find out things about yourself you've never realized before. You'll finally get to know yourself deeply.
Last but not least, don't go a single day without forgetting that I love you. Be selfish and don't feel guilty for it; this is your time to focus on no one but yourself. Self-love is the first step to proving the world that you are undefeatable. Until the moment you truly love yourself, you'll be ready to love someone else.
Your life will keep changing, the way it did this year. So here's a tip: embrace it. Be thankful for what you have and for what you've achieved. Be thankful for the transformations you've made and for making your happiness a priority. There is so much universe in you and you deserve to live a life you love.