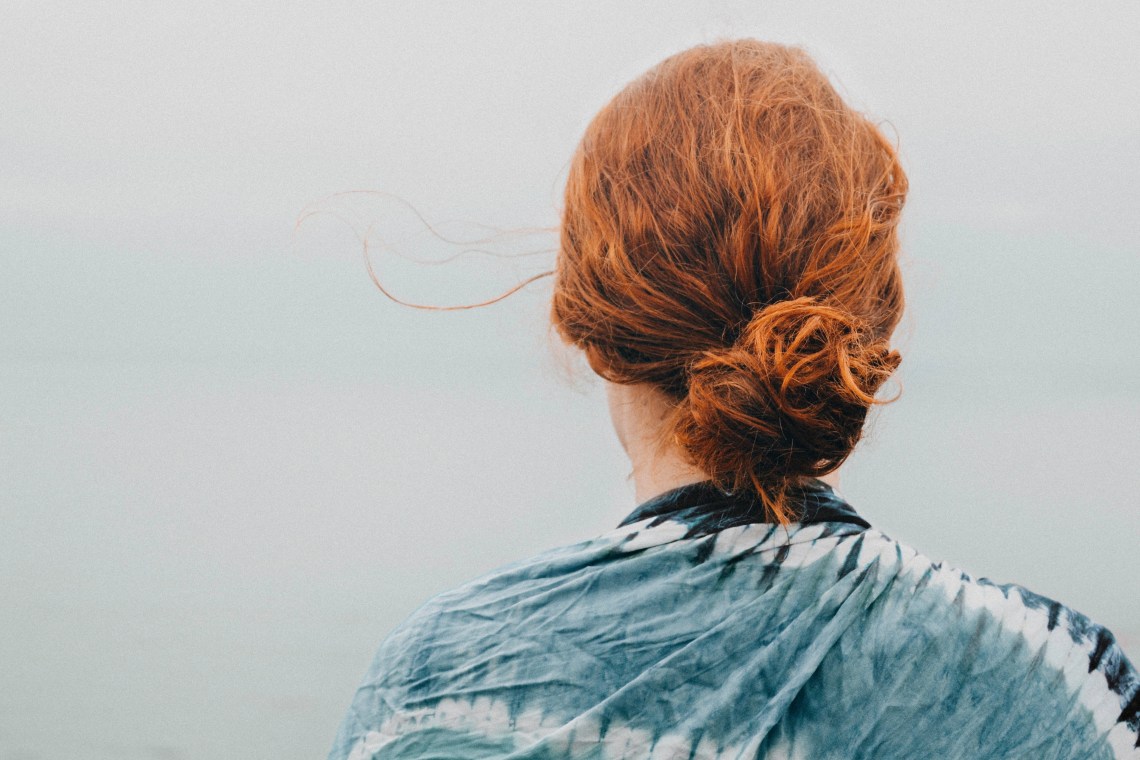 It's the most wonderful time of the year. That's right fall lovers, our favourite holiday is rearing it's beautiful creepy head. Halloween is practically here. Personally, I am very far away from being considered a "holiday person". I try to flee the country every christmas, I never celebrate my birthday, and valentine's day is in February (aka the worst month of the year). I almost cringe, when I see holiday decorations. But, Halloween is my weakness.
It is the beautiful magical anti-holiday and the only one I really celebrate. Halloween celebrates creativity, individuality, imagination. It isn't about a partner, or family, or food. It isn't about what you have, or who you have. It is about freedom, escape. For one day, you can be who ever you want to be. It's a disguise to the real world. It is also gives you an ample opportunity to be clever and funny with your costume.
Being uniquely blessed as a redhead, with only the small percentage of 2% in the world, I got to be extra creative with my costumes. Here is a list for my fellow red heads to have the best ginger costume.
1. POISION IVY
The comic book guy's dream girl. Rock anything green bodysuit, dress, throw on some leaves, glitter, and get creative! Bonus this is a super easy group costume with your friends. Get all of your friends to dress up as super heroes and super villains. Everyone wants to be Catwoman or Superman. Easy group costume, that makes everyone happy.
2. JOSIE AND THE PUSSYCATS
Punk Rock Prom Queen, Brown Paper Magazine, Hotter Than You've Ever Seen. Calling the early 2000s, at the moment with my flip phone or pager. Wear anything leopard and cat ears, there your costume is done. Another group-friendly costume. Josie has a blonde and brunette as her fellow pussycat members. Every redhead has a blonde and brunette friend, now is your time to shine!
3. PRETTY WOMAN
Pretty Woman walking down the street. This is the one time, having red curly big hair will benefit you. Let your hair flow natural, find a studded or leather bra/crop top ,wear Levis denim high waisted shorts circa 1990. Fishnets for a bonus, and do not forget your hooker boots. You
can easily make this a couple costume, Put your man in a suit, with some salt and pepper hair and call him Richard Gere!
4. ARIEL
Everyone knows she is the prettiest princess. She is a mermaid, therefore she triumphs all human princesses. Wear any purple or sea shell bra/ bralette/ crop top you can find! Throw on some green bottoms, skirt, shorts, whatever you would like to commit to as a fish tale is your prerogative. This is also a super easy group costume! Probably the easiest theme disney/fairy tale. Any of your friends can dress up as other princesses, or other disney characters!
5. MARY JANE WATSON
This is more of a couple costume, if your man wants to dress up as Spider Man. The costume isn't as obvious alone, without Spider Man. I suggest a school girl themed, maybe a green sweater and plaid skirt. The comic book Mary Jane Watson wears jeans, a purple shirt, and yellow sweater. Follow your Spidey senses!
6. DAPHNE SCOOBY DOO
Throw on a purple dress, some go-go boots, and a green scarf and you are good to go! Another great squad costume. Round up you your favourite blonde boy, toss him an orange scarf and some preppy pants and call him Fred for the night. All Velma needs are glasses, an orange turtleneck, and some knee socks! Take a toy dog to carry in a purple purse, or better yet have a friend dress up as Scooby Doo!
7. GINGER GILLIGAN'S ISLAND
The movie star! Dress up in gold and glitter and be the movie starlet you are! Another great group costume grab the whole gang Skipper, Gilligan, Mary Anne, and the Professor and his Wife too! Halloween is your island!
8. MEAN GIRLS
"Halloween is the one night of the year, when a girl can dress like a total slut and no other girls say anything about it". The costume options for Mean Girls. The Limit does not exist. You can go with the classic Plastic, "On Wednesdays, we wear Pink" costume. Grab a baggy pink Lacoste Polo you borrowed from Damian. Or go Halloween Cady style and be an "EX-wife" corpse bride make up and white bridal wear, white corset, white little dress, be creative! Feeling festive rock the Jingle Bell Rock look. Grab a seductive Santa Dress and it will be totally fetch!
9. JESSICA RABBIT
The classic redhead twist to the traditional bunny costume. If you want to stay true to form, you can wear a long red strapless glittery dress and purple long gloves. Or you can put a twist on the playboy bunny costume throw on some bunny ears, and a red bodysuit and call yourself "Jessica Rabbit". Another benefit of being a redhead, you can easily differentiate your costume from being basic.
10. LITTLE RED RIDING HOOD
Fairy tale fantasy come to life! The beautiful good girl Little Red Riding Hood. Grab a red cape and cute dress and you are ready to see your Big Bad Wolf.
11. SPICE GIRLS
Yo, I'll tell you what i want, what I really really want. Squad goals to the max. Try to find some sort of British flag symbol for your ginger spice outfit. 90s shoes, and baby blue eyeshadow make up. You can party like it is 1999.
12. PEBBLES/WILMA
Perfect mother and daughter costume. I personally rocked this with my own Mom, in kindergarten. All leopard everything. Bonus if you can get a bone in your updo hair. Also great group costume, round up the Bedrock gang! Hit up Halloween Stone Age Style!
13. PRINCESS FIONA
Dating an ogre this year? It's okay we got you covered. Rock this look human princess or ogre style either way it is a winner. Ogre style may be a bit more commitment with green all over your face, but it is the more obvious choice. Think about, if you have to go into work the next day while deciding.
14. HERMIONE AND RON
Hermione may not fall under the same ginger tree as the Weasely's. But the wand doesn't fall that far from her boyfriend. She is close, enough for us. Dress up in your most daper Hogwarts gear.
15. CHARLIE'S ANGELS
Saved the best for last. Charlie's angels black leather from top to bottom. Out of all the costumes this one is best in a group. Hard to rock the angel look flying solo, without Lucy Liu and Cameron Diaz on your side. Bonus lazy male costume your male friend can be Charlie!
If you want to spice any of these costumes up, just add a dead next to the costume and apply some scary fake blood gory make up! Your welcome fellow redheads for the costume props. Yours Truly, The Halloween Queen.