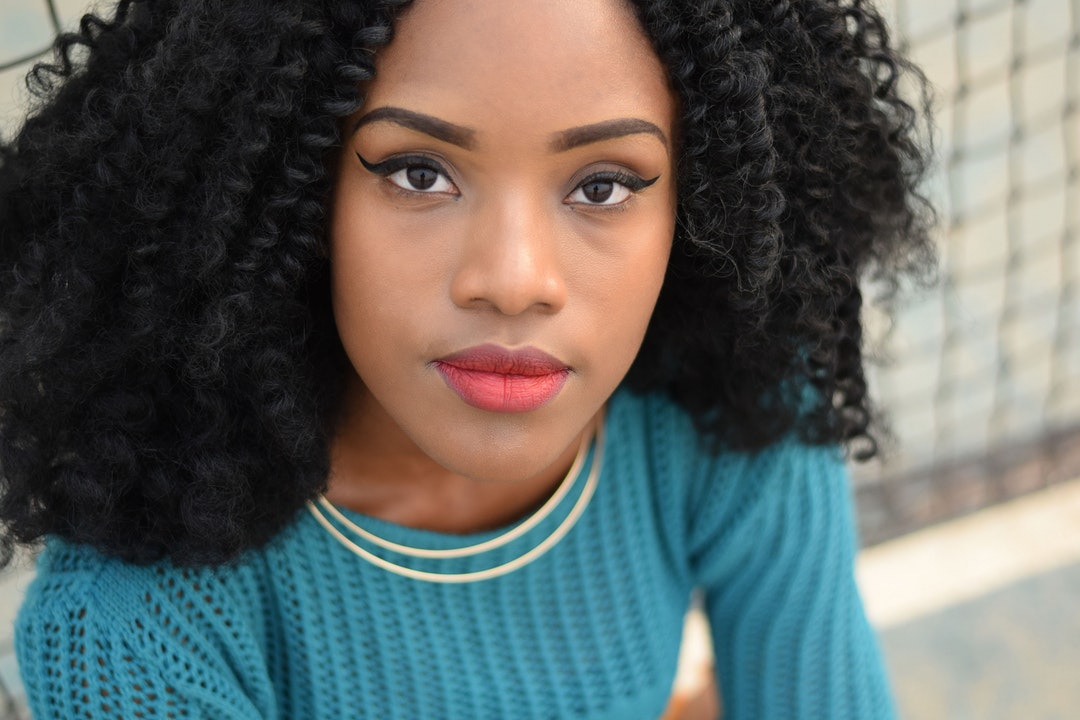 As many of us are, I have been blasting Love Is Everything ALLLL summer. Each track has special moment to me, whether it is a lyric or the way the beat rides. On "Nice," there are soooo many lines that I love; the one that keeps replaying in my head is when Queen Bey says: "I ain't never seen a ceiling in my whole life" (s/o to Blue for being an icon her whole life). That has really resonated with me recently.
In Bey's September Vogue spread, she talked about her pregnancy complications, the pressure to get back to tip-top shape after three children, and other obstacles in her life. The combination could bring anyone to their knees, but Queen Bey continues to push herself and industry standards; her resilience has generations in awe. Everybody stans her realness; and despite all that has happened, she is STILL Queen of the world. F.Y.I. this is me trying to keep my standom to a minimum, I could definitely go on.
I almost forgot what brought me here in the first place. Okay, the lyric, yes. "I ain't never seen a ceiling in my whole life" means to me, despite any setbacks, Queen Bey doesn't let anything get in the way of her destiny as a legend and icon, and I shouldn't either. Sometimes, it's life's obstacles that can be the ceiling, but a lot of times, it can be you. Whether it's fear, anxiety, procrastination, etc.
I was let go from my "secure" salaried job mid-June. Anyone who really knows me knew that I was never happy at the job, it wasn't what I came out here to do, I knew that the owner hated me (although I never exactly knew the reason), and the three-hour daily commute was the pits. Nevertheless, I was extremely grateful. I had insurance for the first time in years, steady income for the first time since I moved out here, and I was able to do for myself and others for the first time in a while. I was grateful for the things I learned about myself while working in an environment like that, and knew that it wasn't for me.
I knew I NEVER wanted to work an office job like that again (didn't even want to in the first place), but bills are real AF. I was scared, depressed, and broke after being let go. I was afraid of what I should make my next move and if I would "fail" again. I applied for corporate jobs as well as creative ones, with more bites from the corporate world. In those interviews, I did well, but realized that I really don't want to be placed in that world again. I was at a crossroads: do I go the corporate route again, where I have "security" but drained by work that doesn't inspire me? Or do I bet on myself and climb the stairs to success? After waiting a month to hear back from a job, I was fed up. I decided I would no longer waste time on jobs that wouldn't further the life I wanted and doubled up on applying to creative gigs.
I realized that being let go was not a failure, but my chance at a new start to focus on what I came out here to do. I was determined to make it in the writing world and focused on the Macro contest. I was working with a seasoned writer (who is one of my boyfriend's closest friends) on how to strengthen my submission, and in between that, he was giving me the game of the industry. I soaked it all up, as he has been brought up by Bentley Kyle Evans (Martin, The Jamie Foxx show) an OG in the game who owns his own production company, Harvest Studios. I asked if I could see what he does in a writer's room and he invited me to come to the studio; I haven't left since.
In the past few weeks, I've witnessed this talented group working on several shows, and I've really been able to see how a writer's room works. I feel like I've been dropped in an accelerated course on how to write for the industry, and I'm literally learning from one of the best. I've been awed and inspired every day that I've set foot in that building, and it doesn't hurt that I laugh all day being in a room full of comedians.
I am grateful everyday being a Writer's P.A.; I'm learning and soaking up so much on a daily basis with a personal "master class" on the industry. I'm in a writer's room with only being in LA for a little over a year, not many people can say that. And I know this position is only the beginning. Since I'm only betting on myself, I have a whole lot to prove, and I am giving my best everyday because I know this opportunity will lead to another.
All of this is to say: don't be your own ceiling.
I used to be scared of failure, of success, of criticism. Not to say that those things still don't run through my mind, but I don't let that stop me from working on becoming a legend. I won't let those fears consume me; I will push through. I realized, God got me! It's never a failure, always a lesson. Opportunities WILL come. But you have to be prepared. You have to be fearless. And you have to stay ready for your blessing. Always be grateful, always be humble, and always work hard. I promise you, the universe will see your heart and work out the rest.