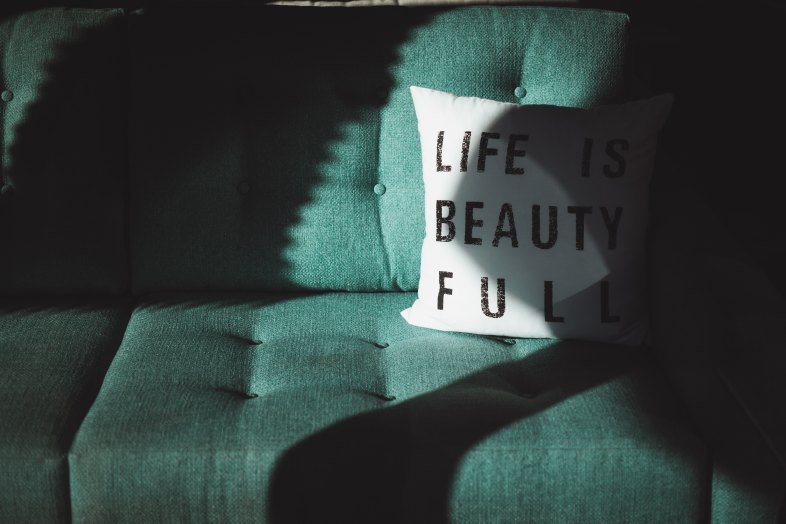 When you look at yourself in the mirror, I want you to focus on more than just your outside appearance.  This year, I want you to focus on how you feel on the inside—on your self-image.
According to a study by SkinStore.com the average woman spends over $250 a month on makeup and skincare products and well over $200,000 in a lifetime.
Now don't get me wrong, I love the "Better Than Sex" Mascara by Too Faced as much as the next girl, but I fear we spend too much time obsessing over how we look on the outside, and not enough on how we feel on the inside.
Body image has become more than just an obsession to woman everywhere. There is pressure coming from just about every angle to look picture perfect at all costs. We check Instagram to only see airbrushed models with a 0 size figures, we look at ads on how to get better hair, teeth, makeup, and bodies, and we have come to false conclusions on thinking men will only desire us if we have a close to 'Barbie looking' appearance.
But I want you to remember that nothing on the outside matters if we don't start paying attention to what we feel on the inside. Paying attention to how you view and perceive yourself. Paying attention to your self-image.
We are so consumed on what people think of our exterior that we forget the value and importance of how we view ourselves.  Self-image isn't just about feeling confident here and there; it's about chasing your goals. It is about finding the courage to speak up at that next Friday meeting with your big idea. It's about working on those areas of yourself you know you need to improve upon but keep putting off. It's about waking up each morning and loving who you are becoming. It's about being beautiful, and not just on the outside.
That's the kind of beauty I want you to illicit. Not just the kind that sparks conversation on looks, but rather on who you are as an individual despite the clothes you wear, or the hair on your head.
What you feel in your mind, and the thoughts you create become your reality so choose wisely.
So start spending time on loving yourself from your hair to your heart, to your made up flaws, to your habits—both good and bad. What you see and feel on the inside is what you express to the world, so go ahead and go shine.