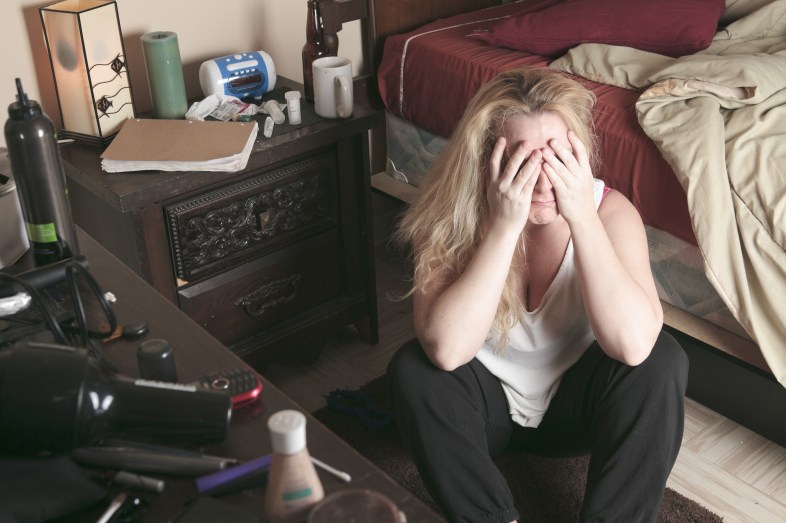 I am an ugly whore.
Or at least that's the sentiment of the faceless and nameless users who chose to comment on this article believe.
"Ugly" is subjective and at best, boring. Why not hideous? Repulsive? Come on, if you're attempting to make someone feel like shit about themselves, break out the thesaurus and make it interesting.
"Whore." This is a fun one. I admit to having casual sex encounters, ergo I must be a whore. It's 2015 and there's still no male equivalent. I get the feeling that most of the whoremongers were men, mostly because they stated their disinterest in me. As if an essay can fully express and expose all the intricacies of being a complex human being.
Faceless, Nameless Cowards of the Internet, lend me your hateful ears:
If today were a bad day maybe I'd go off on a tangent about fisting your fathers for failing to fulfill their duties and teaching you respect and empathy. But I won't do that; today is an amazing day so instead let's turn the focus toward empathy. My deepest sympathies to you, Faceless, Nameless Cowards. How difficult it must be to loathe yourself so much that you can't attach a simple photo or name to identify yourself. How devastating it is that you must distance your actual self from the hate and filth that leaks out of that cesspool you call a brain.
I heard the anguish of your dark, damp souls and I'm no physician (but I've seen plenty while getting my worn sausage wallet looked at) but your soul is basically a yeast infection—dark, damp, and itching with despair.
How quickly you picked up your pitchfork insults like 'whore' and telling me I will die alone. I clearly stated that my experience showed me men in a more positive light. I was sexually assaulted and my negative thoughts about men quickly dissipated, and yet you turn it around and tell me I'm a slut? For having experiences? For having sex? Or for being stupid enough to think we're past the days of required chastity and holding an aspirin between my knees to show my value?
My value as a human being doesn't lie in the number of sexual partners I've had or the mistakes I've made. Will I care in 20 minutes or 20 years if a bunch of Faceless, Nameless Cowards verbally attacked me on the Internet? Absolutely not. In 20 years when I'm lying in bed, riddled with AIDS and syphilis, I'll look back and think, "Was I kind? Was I smart? Did I make the people I love laugh?" You people will remain faceless and nameless cowards unless you tend to your yeast-infected hearts.
I wish you the best in all your future endeavors and Internet trolling. May you be offered more opportunities to attack women in a way that would make your mothers weep.
Happy Friday.