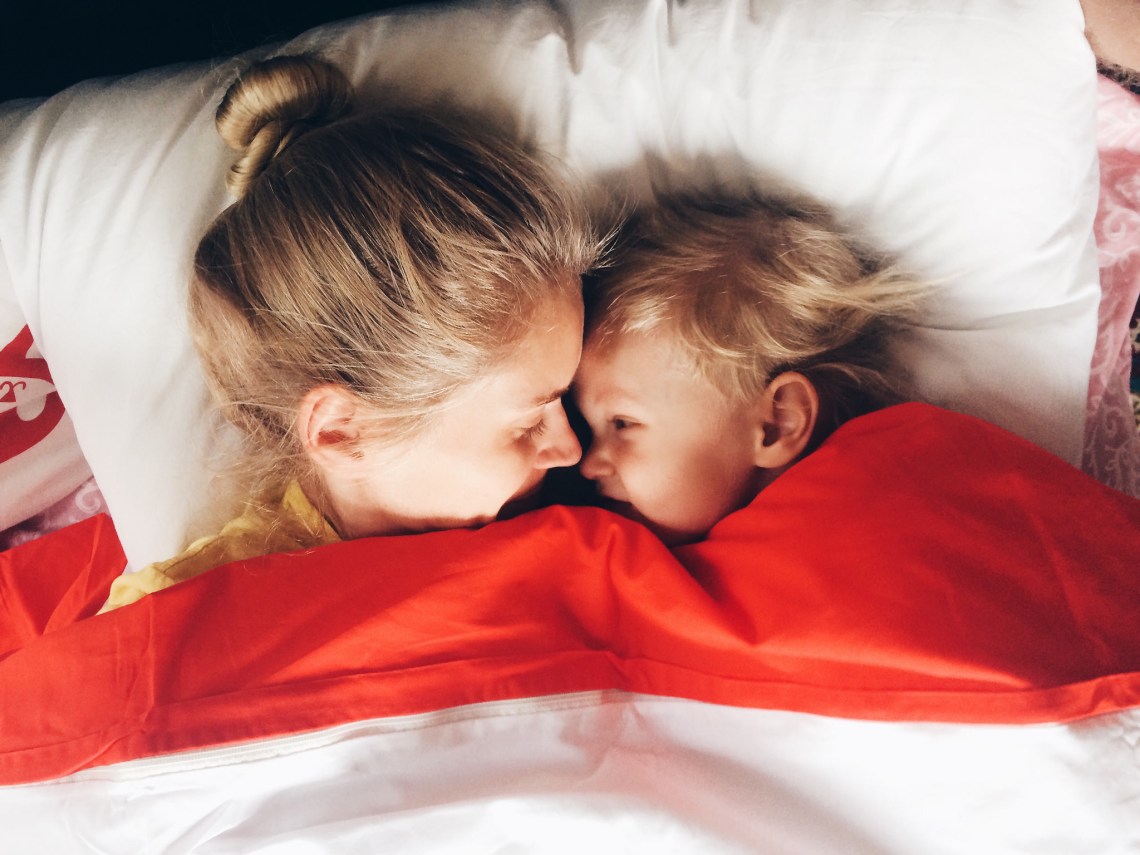 Life, recently.
Sweet mother of all that is holy and good, you guys, my heart has been so weary.
It feels like my skin is flipped inside out and I'm staring wide-eyed directly into the blazing hot sun during hurricane-grade winds that just will not let up. So many of our brothers and sisters are hurting. Deeply hurting. And it's making everything feel so raw and rough and threatening. The dark moments have blurred into one endless teardrop and we are sad and scared.
Here is my recall on recent days in a series of brutal soundbites:
A four-year-old boy slips away from his parents at the zoo. Perhaps you know this feeling, too. If you don't, allow me to humbly confirm that it is excruciating. In the moments to follow, this little explorer makes his way into a cage where he meets eyeball-to-eyeball with silverback gorillas. Can you even imagine it. The eldest gorilla, Harambe, is shot dead by zoo staff to ensure the child's safety. The boy is returned to his parents with only scrapes and bruises. Thank you, God. Social media explodes. We're outraged that the gorilla couldn't be saved. We argue about whether the zoo staff is competent to do their jobs. We are critical of the parents for being so careless and terrible at life. We blame the zoo for faulty cages. We form strong positions on how WE would have managed these circumstances if the shoe were on the other foot, and when people don't agree with us we simply scream louder. And, with all the noise we sort of forget about this little boy and his parents who just experienced something horrific and were no doubt crippled with an intense and unimaginable fear as this situation unfolded.
A college student rapes an unconscious young woman behind a dumpster. He is tried in court by a judge who offers terribly misguided empathy in the form of an abysmally short jail sentence. Social media explodes. We're outraged that the judge went so easy on this criminal. We hate this rapist. We despise this rapist's family. We spend a good deal of time discussing his picture and swimming career and passion for the culinary arts and his failing appetite. We toss around some memes because they have taken over the space where nervous laughter and awkward silence use to exist. We argue about whether we should use the term assault or rape. Attempts are made to shine a light on this victim and the brave young men that contacted the police. But, then more darkness strikes and we sort of forget about this girl who was left wounded and vulnerable and no doubt crippled with an intense and unimaginable fear in the wake of the attack.
A talented musician is shot dead after a live show. We are shocked and sad but only for about a minute because the evil that hits next sends us directly to our knees and we sort of forget about this beautiful soul taken from earth much too soon.
Friends and lovers are dancing and enjoying life at their favorite nightclub when a man opens fire, spraying bullets into the crowd. People run for exits. People collapse into pools of blood. People are trapped in small spaces. People desperately text loved ones but then the messages just stop coming. Can you even imagine the receiving and then the waiting. There is panic and screaming and helping and rescuing and sacrificing. The murderer is shot dead by police. Forty-nine people are dead. Many more are injured. The worst mass shooting in our country, ever. In an instant, everything is changed forever. Social media explodes. We're angry about loose gun laws. We're angry that people want to take our guns away. We argue about guns. We yell about mental health. We blame Muslims. We blame terrorists. We blame gay people. We blame the government. We blame the POTUS. We're scared for our children. We're scared for us. We're scared for ME and MY CHILDREN. It maybe becomes more about protecting ourselves than we might be willing to admit. And while we're shouting at each other we sort of forget that forty-nine funerals are being planned. Fifty if you include the young musician that we've already forgotten about.
A family is vacationing at the most magical place on earth. Millions of families have visited this very spot. But on this night at this time, while wading in shallow water by the resort, their toddler is attacked by an alligator and they watch on in desperation as this giant reptile drags their son out into dark water. Can you even imagine it. Police recover the child's tiny, lifeless body. Social media explodes. We write more articles about perfect parenting. We write more articles about empathy. We blame the hotel for faulty signage. We blame the parents for being just the worst ever. While we are distracted with tidying up our glass houses we sort of forget that SOMEONE'S BABY WAS JUST KILLED BY AN ALLIGATOR.
And, you guys, how about the many among us who are quietly mourning life's hardest moments from somewhere off camera, tucked away from social spaces? The five-year-old girl who just lost her battle with cancer. The mother who is saying goodbye to her transgender son who committed suicide because the bullying left him feeling absolutely unworthy. The blissfully-in-love young couple whose vehicle is struck head on by a drunk driver, instantly erasing their plans for a beautiful future together.
The hurting is always there, with or without our yelling and blaming and anger and righteousness. Isn't it?
And all of these hateful and ugly things are making people frustrated and defensive and scared. And I absolutely get it. I'm frustrated, too. It is frustrating that we use up precious real estate yelling at each other. Space where love could live. And all of our finger-pointing and asking for our problems to be solved outside of ourselves leaves me feeling discouraged. Because the only difference we can ever really truly make is an inside job. I'm frustrated by our unwavering desire to be right. How can we possibly HEAR anything over all of our rightness? I'm concerned by how much we allow fear to lead us. A lot concerned, actually. It's disheartening that humans all over our world are still regularly persecuted for attempting to be their authentic selves. There is so much hurting, everywhere. I'm frustrated that privilege is still power and it continues to make parts of us feel less than.
But, honestly, our frustrations aren't helpful unless they motivate us to actually HELP. Right? And our choices are so important. Like many of you, I am acutely aware of how my reactions to life impact my kid's reactions. They see us. They hear us. They mirror us. What reflection do we want staring back at them, even (and especially) when life feels unkind?
I recently read a sentiment that suggested we have "gone soft" as parents and this has led to a generation of wholly ungrateful and undisciplined and disrespectful young people. Our young people. And while the message didn't resonate with me, that's okay (it is more than okay, actually). I'm grateful to this friend for sharing because it made me stop and think deeply about what I really want for my kids. And it is this:
I want my kids to be soft.
I do.
In a world full of rough edges and sharp corners, I want to raise humans who are gentle and kind.
When life is dark, I want them to always ALWAYS look for the light. And when fear's grip tightens (which will happen because fear is a controlling a–hole), I want them to know that FEAR IS NEVER LIGHT. Ever. And this is the part where I hold their face in my hands and say, This is most important, baby. Please listen. Because fear is so convincing and it will take every ounce of their strength to remember in those hard moments that fear is never loving. Or kind. Or generous. Or compassionate. In fact, fear can't survive in proximity to any of these things. When the world asks them to be scared and angry, I hope they are brave enough to lead relentlessly and unapologetically with love.
When they feel helpless and ready to toss up their hands to it all because they can't do everything, I want them to remember that not everything is never a better or more helpful choice than at least something. And I hope the something they choose will be in support of WE not ME. And that they define WE as EVERY PART OF US. Because if their own comfort requires someone else to suffer, then that's not really about us. That's ego, and he is tooootally self-centered. And saying no to ego will be one of their most challenging life lessons. Because what could be more tempting than ensuring life feels great for ME and conveniently forgetting that all of those people over there are actually part of the very same humankind? Sweet child(ren) o' mine, please BE HUMAN KIND.
I want them to know that life is mostly (read: completely) defined by our reaction to it. And this is a biggie, right guys? I mean, if we could band together and train up a giant flock of kind champions who also have the awareness needed to question their thinking and reaction to life, doesn't that seem like some serious parenting triumph??
I want them to not only imagine what we would be capable of TOGETHER if we listened more than we defended, reached out more than we pushed away, celebrated our unique viewpoints more than we insulted our differences. I want them to DO and BE these things.
I want them to know that the path to peace is one paved with love. Love isn't the solution. It's how we get there.
The world needs our softness, kids.
Let's do this thing.