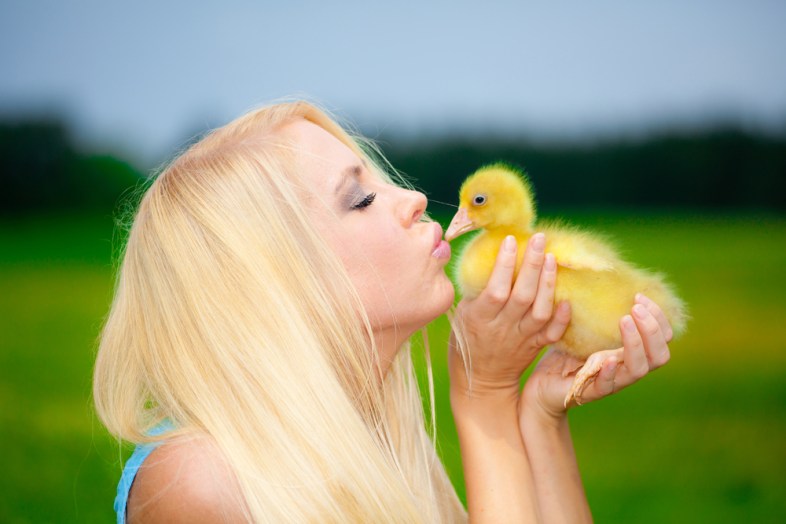 Stop waiting around for someone to give you permission to do what you love.
There's that great quote that "a woman without a man is like a fish without a bicycle," but really, anyone without a romantic partner is like a fish without a bicycle. You don't need "your other half" or "someone to complete you." You are and always will be enough, don't ever doubt that.
Time is your most valuable currency; you can either waste it, invest it, or spend it. Life is too short to waste it on things that don't teach you anything or lead anywhere.
It's not always selfish to put yourself first.
If you have to ask yourself whether or not it's love, it's probably not.
Grades mean next to nothing in the grown-up world. People don't care about your A on that one paper or that C you got on another. Talent and passion are not truly reflected in grades.
When talking about religion, remember that everyone enters the discussion with the intent to change other people's opinions, not to have their own opinions changed. Beliefs are basically just opinions people refuse to reconsider.
Be the better person, not the better asshole. The high road, although steeper and requiring more effort on your part, is ultimately better than the rocky, puddle-ridden, wild-dog-plagued path on the low road.
As you get older you'll realize a lot of the stuff your mother told you was wrong. Quitting is not always lazy, tattoos are not just for whores and gangsters, and sometimes it's fun to let boys of questionable reputation stick their tongues in your mouth.
Don't be one of those dicks who avoids getting their picture taken and runs away every time someone whips out a camera. Everyone thinks they look weird in pictures. You'll regret it more when you want to look back at the fun times twenty years from now, only to find there are just three pictures of you.
Stop comparing your life to everyone else's. The times it makes you feel good about yourself are only a fraction compared to how often it makes you feel miserable. The fact is, people only post their highlights on social media, but I guarantee their backstage is just as mundane and shitty as everyone else's.
Write stories that you want to read. Play songs that you want to listen to. Whether people love them or hate them, at least you can be proud of yourself.
Don't talk down to little kids like they're stupid. If they have a question, it's a chance for you to teach them something.
Don't ever assume you know the intricate dynamics of other people's relationships, regardless of what they tell you or what gossip has slithered your way. It is impossible to understand anything that intimate from the outside. Furthermore, it's not your place and it never will be.
Have enough maturity and self-awareness to know when you're in the wrong. People appreciate other people admitting they fucked up.
Realize as early as you can that anything that happens prior to graduating from university is completely irrelevant later. People in the real world don't give a fuck how popular you were in high school, which guys you embarrassingly liked, how many drugs you did or didn't do, or how many tests you failed or aced. No one cares.
Avoid anyone that compliments your looks before complimenting your intellect or sense of humor.
Celebrity culture is artificial. They're just aesthetically pleasing people in an overexposed job. Think about this next time you contemplate wasting five bucks on a trashy magazine showcasing some actor's holiday snapshots.
People love you a lot more than you realize. Think about the people who mean the most to you and how infrequently you express that to them. Other people feel that same way about you.
Never be the drunkest person at a party.
It's better to realize sooner rather than later that people don't care about all the little things you do. If my closest friends and family forget that I'm a vegetarian or that I wear contact lenses, I feel safe in assuming they've forgotten about the more obscure yet humiliating monstrosities of my existence (see above.)
Fonts are important.
Kindness always trumps intelligence. From my experience, those "dumb" people are always the sweetest, while any "intellectuals" tend to be the smarmiest.
Expect to be ridiculed when others view your iTunes library, but make no apologies for your musical taste. Don't filter out anything. Stuff it to the brim with guilty pleasures, songs of clashing genres—songs that make you happy. You shouldn't try to impress anyone with your musical taste, nor should you feel self-conscious when your iPod is on shuffle.
Courage is way more important than love. You need a shit ton of courage to act on love.
Some people are just plain assholes, circumstances aside. Your patience and understanding is not that likely to change them very much, unless they want to change themselves. You can't control the people around you.
Hobbies and interests outside of your work are of equal importance and will provide you with a very full and enriching life. If things are moving slowly in one area, you still have other outlets for enjoyment and creativity. In a writing slump? Go work on some sketches. No drawing inspiration? Go play guitar. Too stuffy inside? Go for a nice walk.
Not being idealistic isn't the same as being a pessimist. Life isn't like Disney. Just because he bought you a drink and thinks you look like Natalie Portman doesn't mean you're going to get married and co-own a Parisian apartment. You're not going to be approached on the street by the boss of your dream job who offers you an income with lots of zeroes on the end. Your fancily decorated cake will never look like it does on Pinterest. Expectations are fine to have, but if they're not lived up to, you're the only one who is going to be disappointed.
Don't feel bad about looking nice. This doesn't mean you're superficial. Do feel bad if you judge others for not looking nice—this does mean you're superficial.
There will always be people you don't like, but you're not required to make space for them in your life. Lots of people have three categories of acquaintances: people they like, people they don't like, and people they put up with. Your life will be a lot better if you erase that last category.
More is required of you to live with regrets than to just forget it and move on. Don't waste a single minute of your life analyzing the choices you did or didn't make. There's no wrong path in life, there's only your path; and whichever path you choose is the right one. I promise.