As you may have already heard, this morning a lone shooter opened fire on a group of Congresspersons having baseball practice in the Del Ray neighborhood of Alexandria, Virginia.
https://twitter.com/ESCochrane/status/874978312069799939
Majority Whip Steve Scalise was shot and injured in the attack.
Majority whip Steve Scalise on a stretcher as he's evacuated after shooting in Alexandria. pic.twitter.com/VANlEDdGew

— Craig Newman (@craignewman) June 14, 2017
Rumors are still swirling as to whether or not Republicans were targeted in the shooting but a number of people have already taken to Twitter to indicate that they feel the shooting is karma for the GOP's policies and was deserved.
1.
2.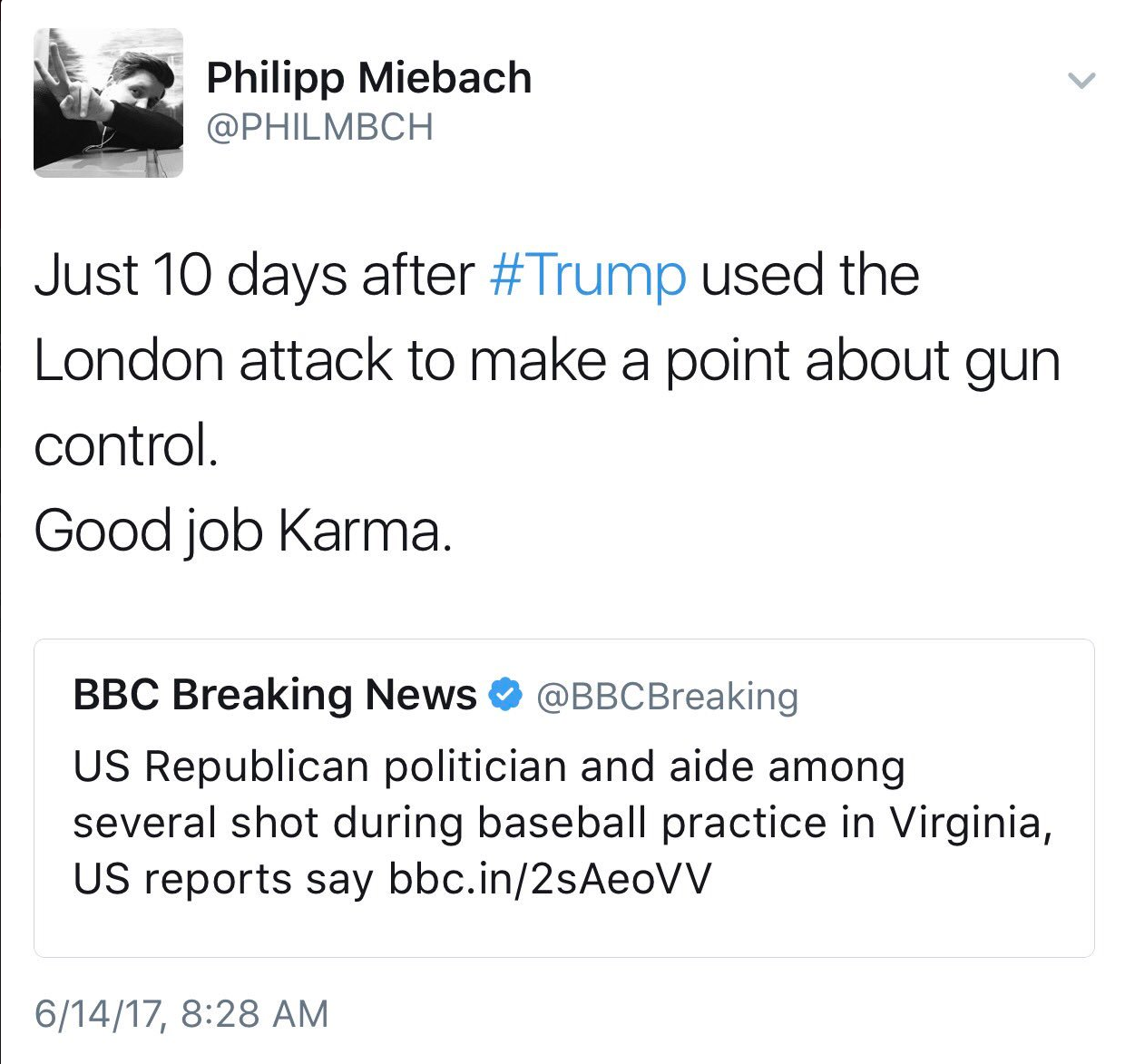 3.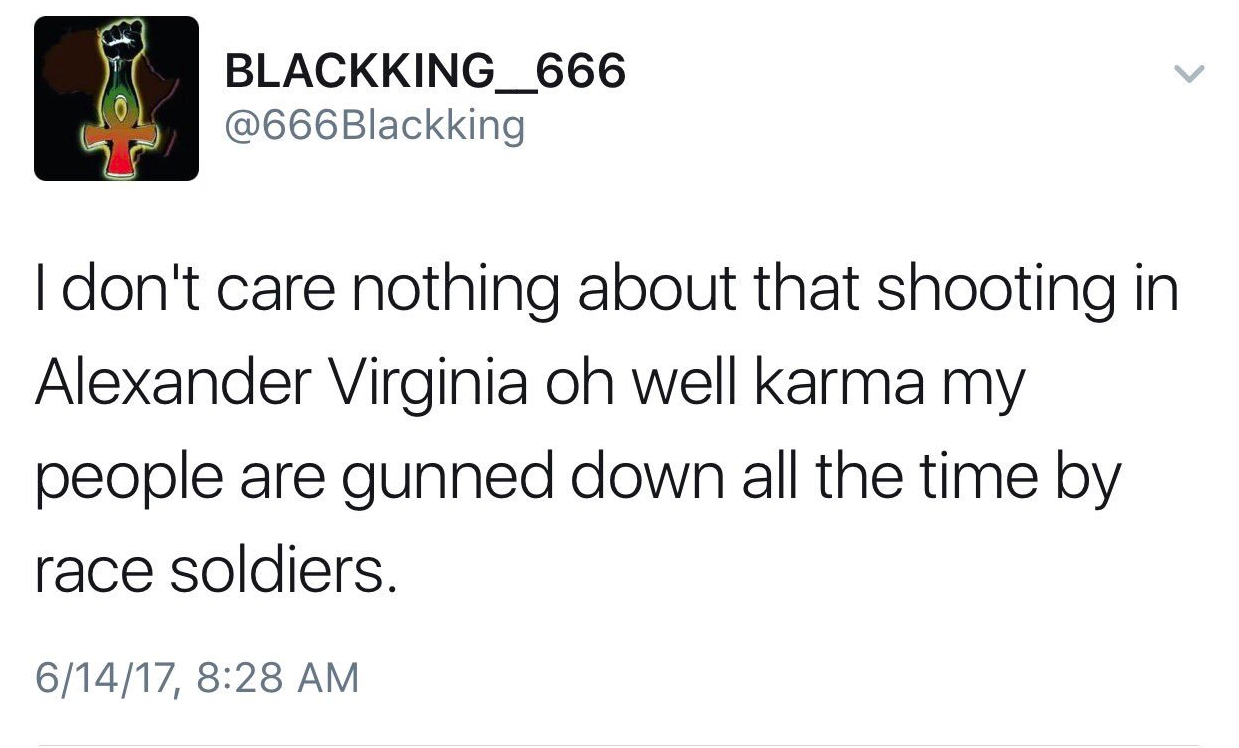 4.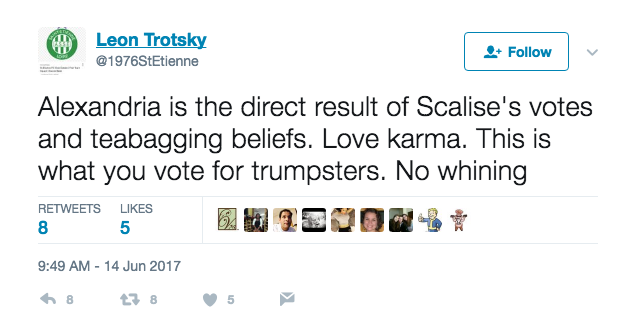 5.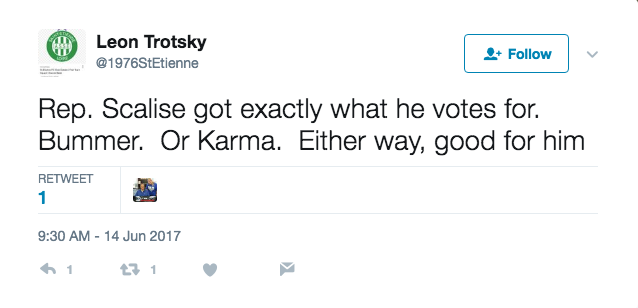 6.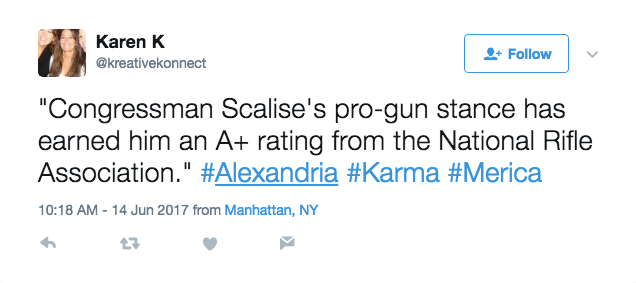 7.
8.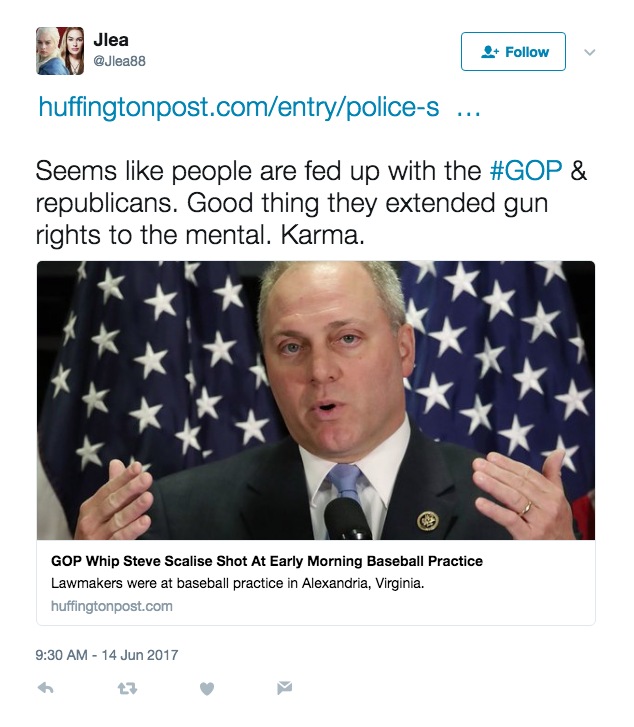 9.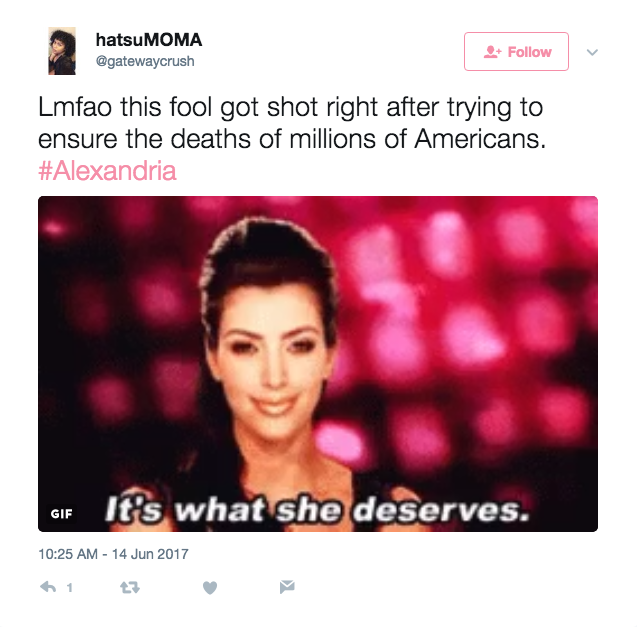 10.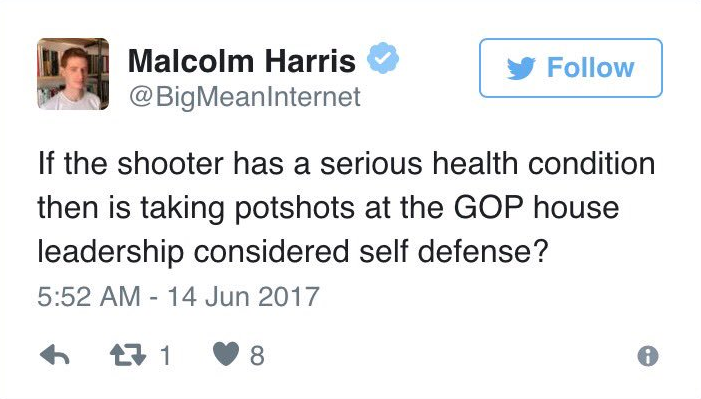 Thankfully, this doesn't appear to be the majority opinion on the shooting and many are offering prayers and support but the above sentiment appears to be indicative of a trend, wishing actual bodily harm on those disagrees with politically. Let's hope this doesn't continue to spin towards toxic discourse and all those affected recover.