A lady found a malnourished greyhound wandering the marketplace.
She brought the dog to a vet to get her treated.
The vet found out that the dog had a broken leg.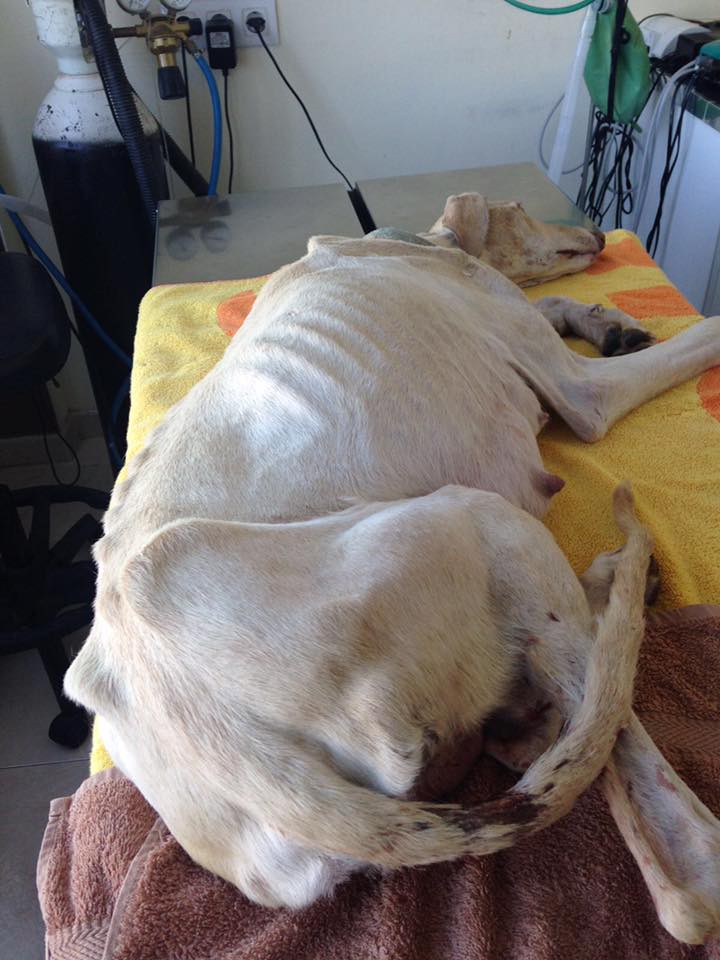 They also realized that the dog was producing milk. They realized that she must have a litter of puppies somewhere.
After stabilizing her leg they brought her back to the marketplace to see if she would bring them to her puppies.
She walked for 1.8 miles leading them to her puppies even though she was bleeding and still healing from her broken leg.
The dog lead them to her puppies in an abandoned truck still looking healthy.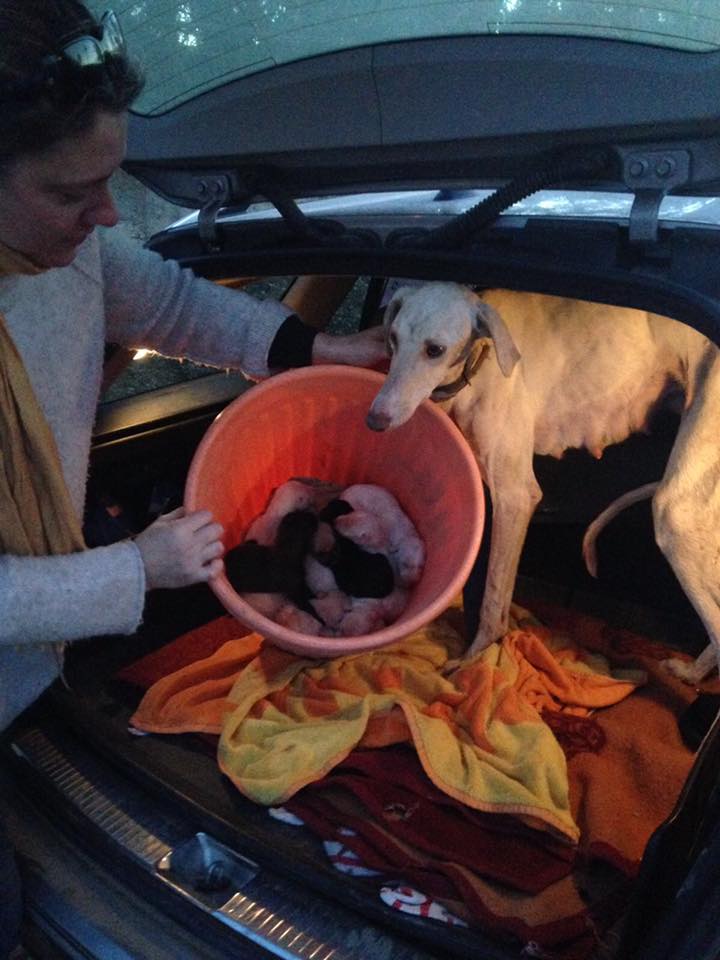 The mother and her puppies were transported back to the vet clinic to recover and rest before being put up for adoption.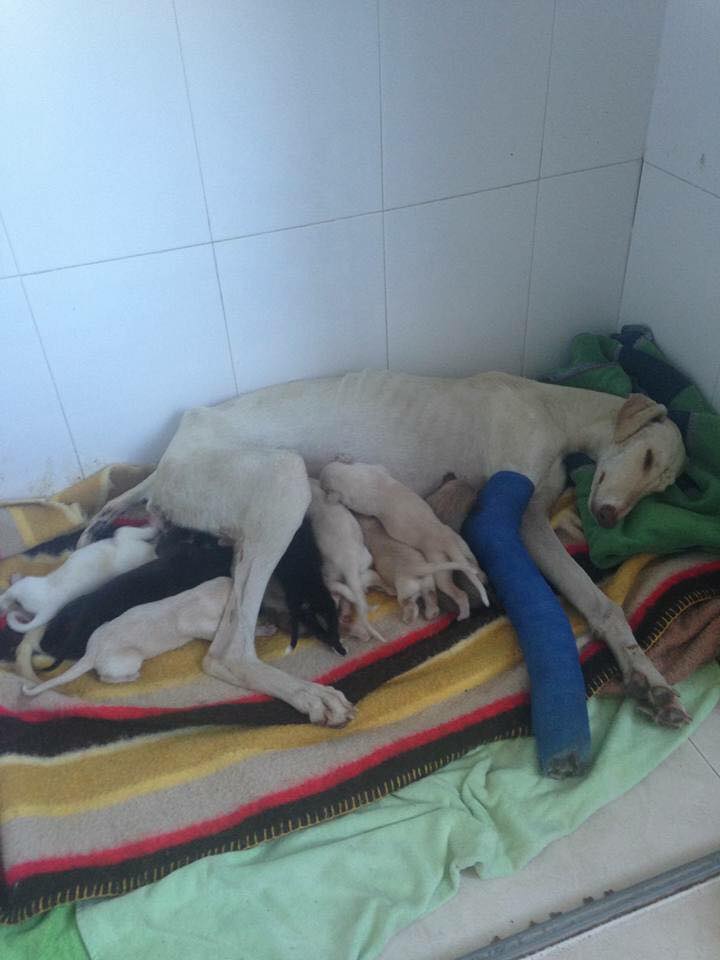 A non-profit organization, who specializes in greyhounds that have been abandoned by their owners after being dumped following the racing season, went looking for potential homes for the mother and her babies.
The dog and her puppies have been recovering nicely since January of 2017.
I'm sure her adorable puppies will all find a good home to people who will love them.