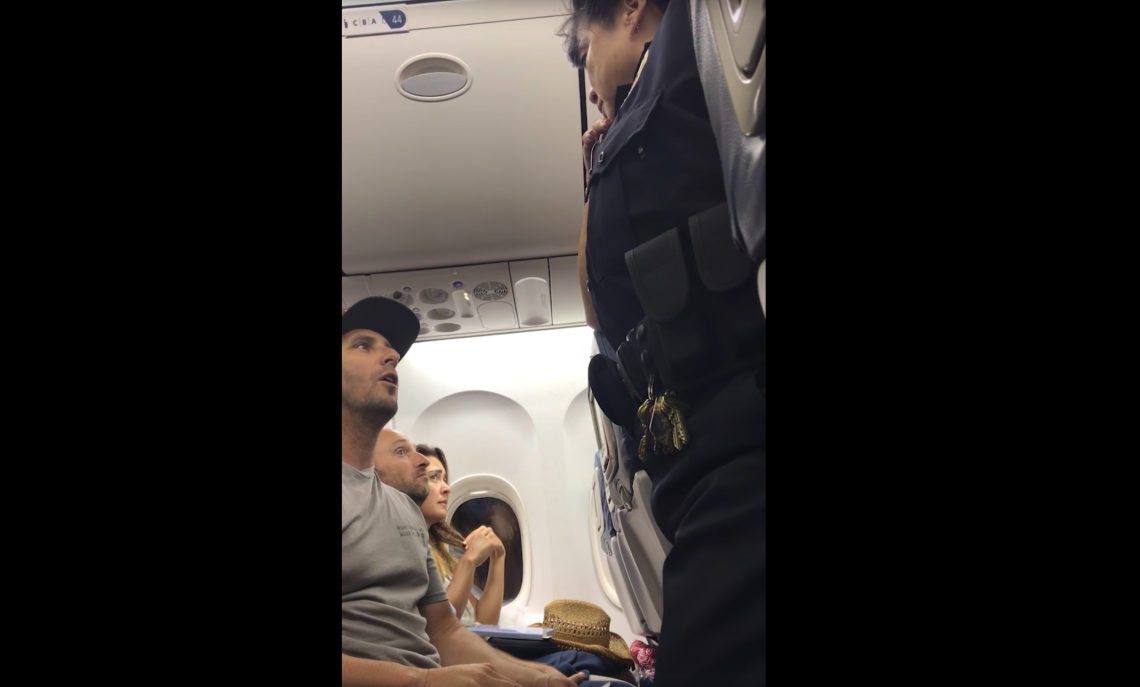 If you have a heart then this is probably going to make you angry.
After a passenger was badly injured last month while being thrown off United flight #3411 you'd think that airlines would have their policies locked down to avoid another PR nightmare.
Not so!
Check out this video taken last night of a family being told their baby will have to leave the plane to make room for a standby passenger and that the whole family will leave or, and I'm quoting the airline attendant, "you and your wife will be in jail and your kids will be in foster care."
https://www.youtube.com/watch?v=p7pM8IyxpTc
Here's what the family had to say about the situation.
Here is a video of Delta airlines booting myself, my wife and my 2 children ages 1 and 2 off delta flight 2222 April 23 from Maui to LAX. They oversold the flight and asked us to give up a seat we purchased for my older son that my younger son was sitting in. You will hear them lie to me numerous times to get my son out of the seat.

The end result was we were all kicked off the flight. They then filled our 4 seats with 4 customers that had tickets but no seats. They oversold the flight. When will this all stop? It was midnight in Maui and we had to get a hotel and purchase new tickets the following day.
To make matters worse, this family followed Delta's own guidelines for traveling with their child. Namely, they bought a seat for their child and put a car seat in it.
We want you and your children to have the safest, most comfortable flight possible. For kids under the age of two, we recommend you purchase a seat on the aircraft and use an approved child safety seat.
As of publication, no word from Delta Airlines on whether they have the power to arrest parents and send their kids to foster care or whether, just maybe, they and other airlines should just start doing what's right.