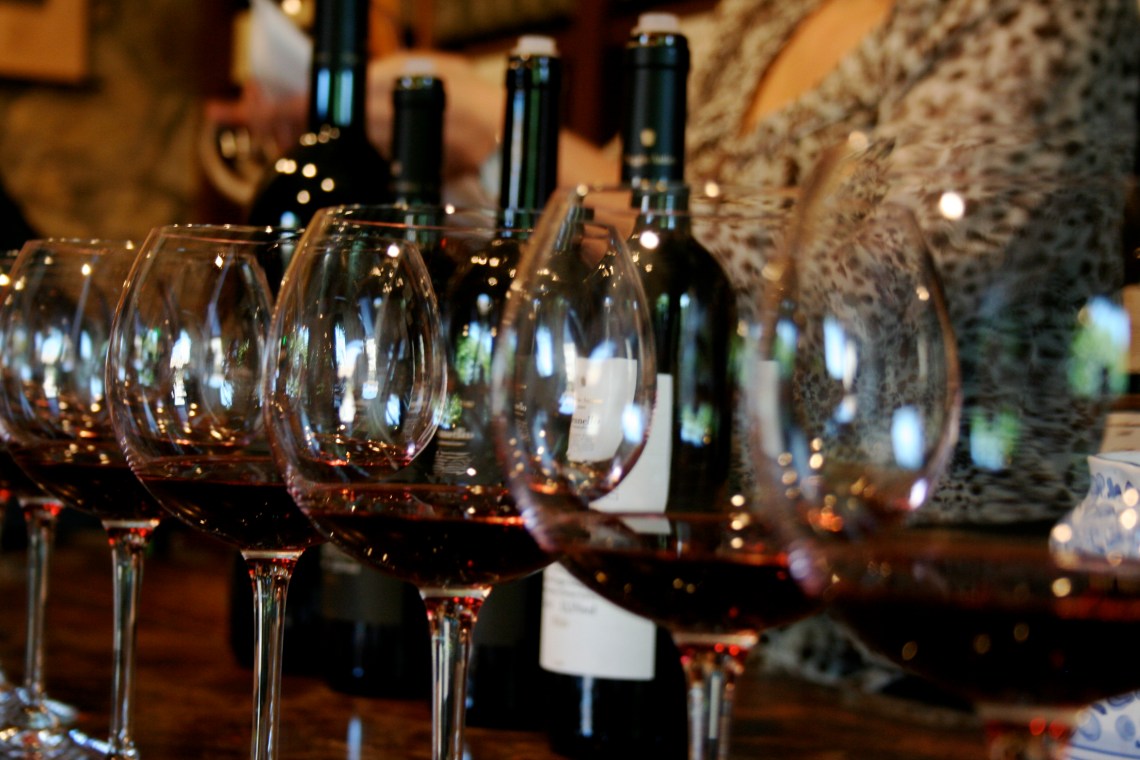 It's funny how each culture has a different way of handling food. To some it is a necessity; to others, it's a show. To the Italians, it's an art. Course by course (like in Beauty and the Beast), with everything at the proper time and served with just the right wine, Italy is a nation that strongly values the traditional way of dining, and they abide by these rituals still, though mostly on special occasions. Those of us who are not native to this land must learn the "rules" of this way of eating, for not everyone is accustomed to stretching one meal over five hours, six courses, and a continuous flow of wine!
The Food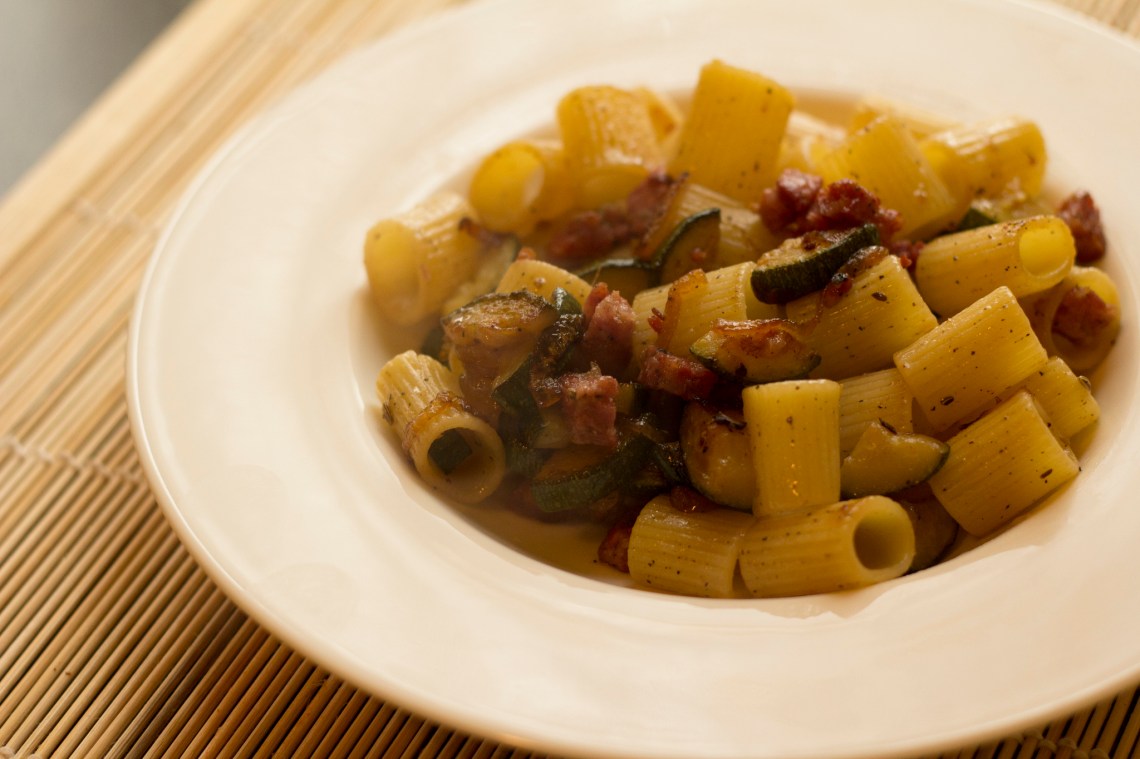 Certain foods have very specific roles (only an uncultured swine would dream of having risotto for the secondo, or coccoli for the primo!), and in fact nearly every dish can be served as only one course: antipasti (appetizers), primi (first course), secondi (second course), and dolce (desserts). It's perfectly acceptable to have more than one of each course, but you cannot serve pasta as the secondi or a salad as the primi.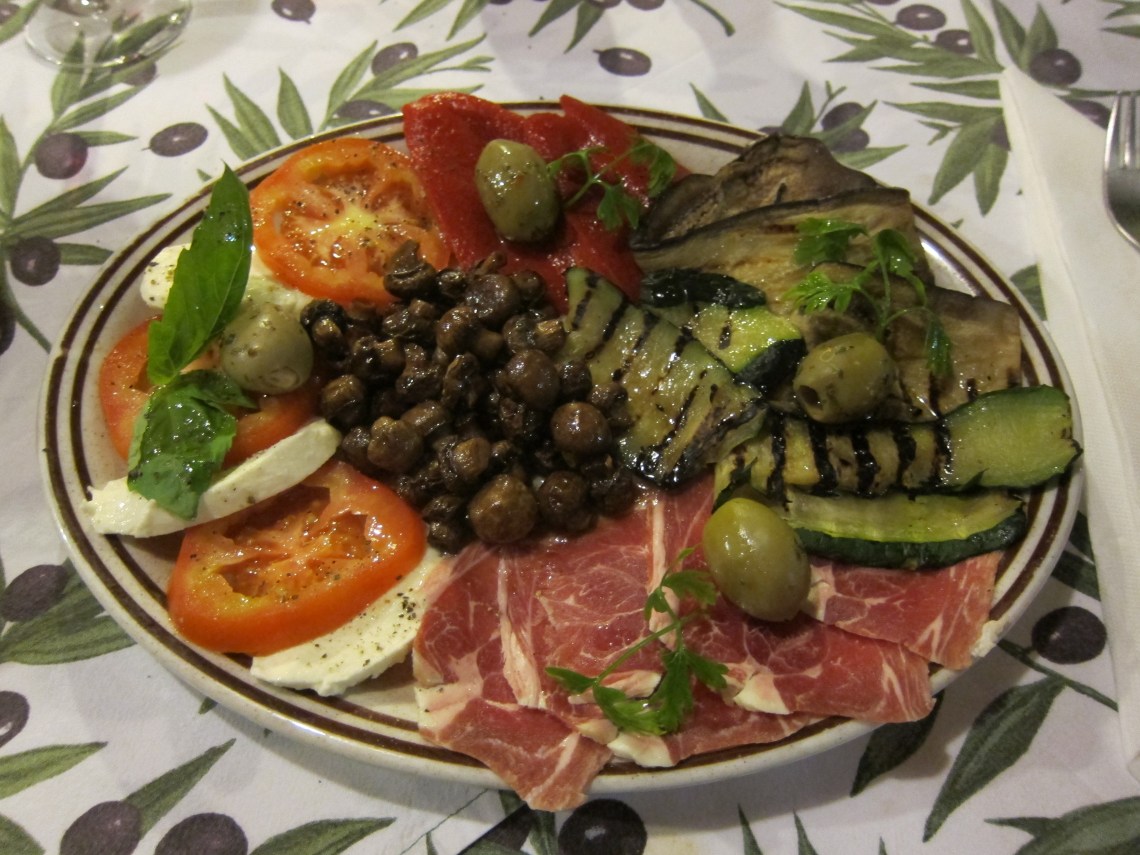 I have been studying in Firenze for a year now, and if I was not going to culinary school I would not be such an expert on the courses. The antipasti typically consists of cold cuts, bruschetta, coccoli (amazing balls of fried bread, served with a spreadable cheese), sliced pecorino with honey, and salad. Primi includes grains, namely pasta and risotto, but as we all know these are both very versatile foods so the possibilities are endless. Secondi are the heartier meat dishes (wild boar, one of my favorites, is mostly eaten in the Toscana region) and these can be thick stews, or pieces of meat served with polenta, mashed potatoes, or roasted vegetables. Dolce includes all desserts, and often times there is an actual dessert (such as pana cotta or tiramisu) and at the very end some cantuccini (what Americans call biscotti cookies) served with Vin Santo, a specific type of sweet wine that you dip the cookie in. And to top it all off, you must end the evening with a shot of espresso, limoncello, or grappa!
The Wine
I have only taken a couple wine classes here in my schooling, but one thing the teachers always stressed was that when pairing food with wine, you always want to make sure the spotlight is on the wine. After all, when a bottle of wine is as/more expensive as the food, you don't want to drown it out with strongly flavored food. Of course, most people go from white to red, but there is no shame in drinking red wine the whole night! In Italy there is no shortage of good wines, the key is to make sure you select one that goes well with the food you're eating (it's all about balance right?).
The Atmosphere
Perhaps the most exciting, and most difficult aspect to explain, is the experience of an evening such as this. Let me try my best to paint a picture for you.
It's the end of the year, and there are 30 of you (culinary students, wine students, and a couple teachers) all going out for a fancy dinner to celebrate. Everyone dresses really nice and shows up to the restaurant on time ("on time" in Italy means anywhere between 8:00-8:30) and the table reserved happens to be in the wine cellar. It's small, dark, and cozy, and you are the only ones down there, so you can feel free to talk and celebrate to your heart's content without disturbing anyone.
One by one everyone arrives, and the air is buzzing with excited chatter. Then the dinner begins. Antipasti: cold cuts, salad, veggies. Primoi: rigatoni with meat ragu and classic risotto with parmigiano. Secondi: beef cheek cooked in Chianti wine, polenta, and roasted rosemary potatoes. Dolce: chocolate cake with ice cream. Then the cantuccini with Vin Santo. Then the house special limoncello. Throughout the dinner people are ordering wine left and right (4 people splitting a bottle of Chianti, and oh, can we afford that Brunello di Montalcino?) and everyone is talking about that time chef said "now you can tell your parents that you spent the day butchering a carcass and you enjoyed it" or how funny it was that we had our wine class right before we had to be at the school restaurant for our shift as servers; and everyone is saying "allora" over and over because it's the greatest Italian word ever to be invented. Then one of the students gets up and makes a speech; he's a retired veteran, and truly speaks from the heart about how much he loved this year of school, and was glad to be included despite being the "old one" in the class (his words not mine) and kept saying he would treasure this year forever and was grateful to have met us all. And to finish he moving speech, he does an impressive imitation of one of the wine instructors (who was not present that evening) leaving everyone laughing with tears in their eyes. It's one of those evenings you will savor in your memory forever.
People sometimes ask me what it's like living in Italy. It's not something I can easily explain, for experiences are never easy to describe – you have to be there to fully comprehend. If nothing else, Italy has taught me the fine art of a multi-course dinner!