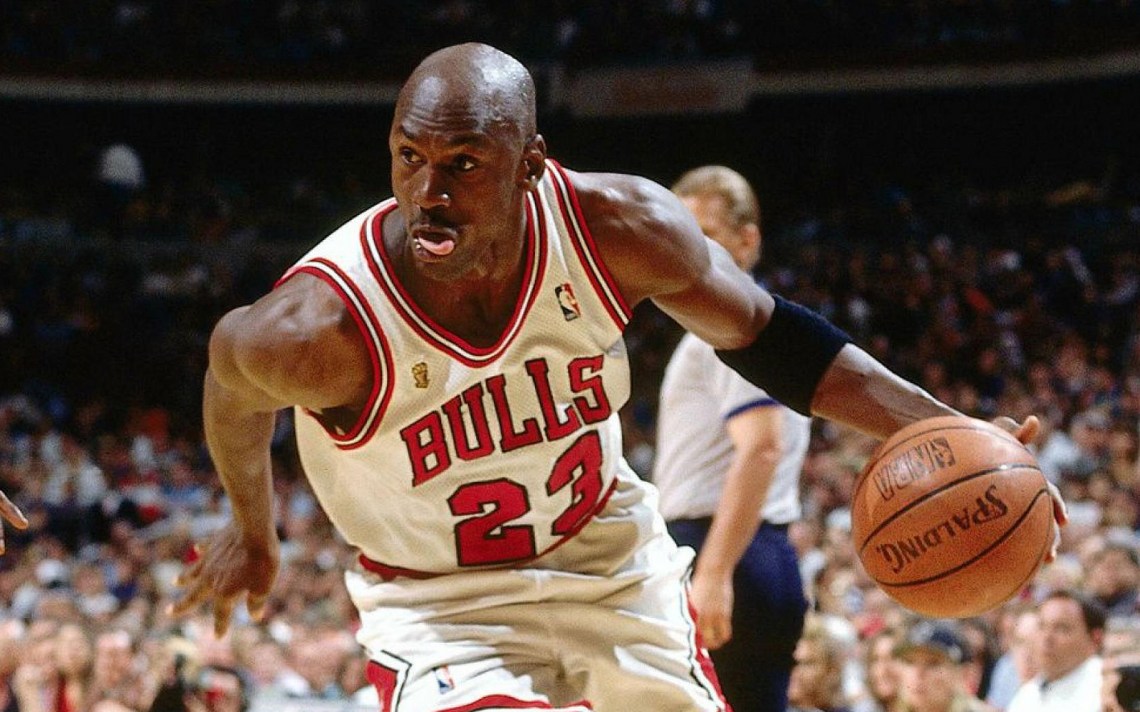 "What makes you tick? I want to know."
We were sitting on the roof of his beautiful Hollywood Hills home, white wine glasses in hand, sunlight shining over Downtown L.A. on my first night of a week-long visit. Just two hours earlier, I'd landed in LAX, and had since tracked down a taxi, trekked through rush hour afternoon traffic and up the mountainside before greeting him with a hug outside his front door.
Many people know Keith Ferrazzi as the world's top expert in professional relationship-building. He's the #1 NYT Bestselling author of Never Eat Alone (perhaps the top book on creating business connections since Dale Carnegie's How To Win Friends And Influence People) and Who's Got Your Back?, as well as the CEO of Ferrazzi Greenlight, a consulting firm that helps companies transform culture and improve sales through implementing high-return behavior changes, the former CMO of both Deloitte and Starwood Hotels, highly renowned public speaker, and "Global Leader of Tomorrow" by the World Economic Forum.
More importantly, he's a friend to thousands, mentor to dozens, father to two ambitious and caring foster sons, and philanthropist.
Many would consider him the "Michael Jordan" of professional relationship-building.
As an 18-year-old young entrepreneur and soon-to-be author at the time (my first book finally comes out July 28, 2015 after over two years of research, editing, and logistical challenges), I was coming off of two years of work for another mentor of mine, David Hassell (named "The Most Connected Man You Don't Know In Silicon Valley" by Forbes) and his enterprise software startup 15Five. I reached out to Keith with a simple cold email expressing my interest to be of value and request of five minutes of his time for a quick call.
After working with him directly and Ferrazzi Greenlight over the course of the next four months, I moved on to pursue my marketing consulting firm, writing, and own speaking business full-time, but not without learning many important lessons from the working relationship and time spent together.
1. Cut The Crap
Let's go back to Keith's question of "what makes you tick?" This isn't an abnormal question, especially in an interview-type scenario when a potential employer or client is determining whether or not a certain person will make a good fit to work with the rest of their team. It's also not out-of-the-ordinary if the question arose in a dating scenario.
What was unique about the question is that it came from Keith after only about 20 minutes of meeting him for the first time in person. And, the question was asked with wine in hand, overlooking L.A., and not from behind a desk.
Later that night at dinner, our conversation quickly turned to Keith's Burning Man adventures, my honest questioning about the real reasons Keith had taken interest in me despite getting dozens of cold emails daily, and about each of our life's goals (his being to crack the code of human behavior and mine being to get passionate people out of their "silos" and working together to solve the world's most pressing problems).
When you cut the crap (i.e. "The weather seems pretty cloudy today." "How about those Yankees?" "This elevator ride is really boring, I don't want to endlessly stare upwards, and some small talk about nothing may make the seconds go by more quickly.") and instead become transparent, confident, and vulnerable in your interactions, connections build more quickly, and whether you spend 5 minutes or 5 years with someone, a mutually beneficial relationship has true potential to blossom.
2. The House Is Fuller When A Piano Is Playing
When I was in L.A. during my first visit to Ferrazzi Greenlight's offices to determine whether we should work together or not, Keith and his family hosted a Father's Day celebration at his house (which he was kind enough to let me stay in twice over the summer). About 15 people, mostly couples, joined us for food and fun, and we shared laughs as we "cut the crap" and debated over politics, shared with the table the things we were both passionate about and grateful for at the time, and engaged in some raunchy conversation among other lighter-hearted, non-small talk banter.
After dinner, we realized there was a singer-songwriter in the house, and he quickly made his way over to the piano in the living room, belting out his rendition of Alicia Keys' hits. Soon, one of Keith's sons made his way over to the piano seat, and instead of playing the keyboard, opted for drums and freestyle rapping. Finally, Keith and the singer-songwriter joined together, Keith with questionable but energetic vocals with his piano playing partner.
I learned that the hose is fuller when a piano is playing. Dinner parties are a great way to meet people new and old, share memories and laugh, and they're even a core part of Ferrazzi Greenlight's business strategy, as well as one of Keith's favorite things to do at his house on a more personal basis.
3. Fast Tech Can't Replace Face-To-Face Talk
We live in a world where email, text, Skype, and conference calls can replace offices. Over the course of my time consulting for Ferrazzi Greenlight and Keith, I worked remotely from South Florida, checking in daily by email and about twice weekly on various team calls.
However, fast tech can't replace face-to-face talk, so when Ferrazzi Greenlight needed to review their quarterly goals and decide the future of both Keith's personal brand as well as the company's overall marketing and sales strategies, I flew out to L.A. as one of the two remote workers on the team to join the rest of the crew for a week of strategy in person.
It's amazing how much more you can get done locked in a conference room when all team members are present, or during a company offsite where there are no distractions for that short period of time. Sure, I still recommend remote working, especially if you run a business employing lots of smart Millennials who will be responsible enough to deliver results no matter where they are or what hours they work (bonus learning lesson from Keith – results are ALL that matters…not age, gender, sexuality, experience levels, hours worked, or any other metric), as it empowers employees, saves office costs, and prevents harmful micromanagement that would eventually turn into higher employee attrition, but for short bursts of time such as a strategy offsite or quarterly retreat, having everyone face-to-face is still incredibly powerful and can set the tone for future quarters, and even years, of a team's work together.
4. It's Better To Be Passive Than Aggressive (And Certainly NOT Both)
I'm going to cheat here, since this is a lesson I learned months after consulting for Keith and his company.
As I've grown Kleinert Ventures, my consulting firm helping large companies and thought leaders better market to Millennials, hire and pull insights from top Millennial talent, and retain current, younger, and star employees, I've ran various campaigns reaching out to C-suite executives of Fortune 500 companies referencing an endorsement for my work with Keith and his team, as well as a case study I made about working with them.
While my intentions were great (help top executives and their companies grow their businesses by better relating to Millennials), my various marketing campaigns and some word usage, "social proof" positioning, and leveraging of various testimonials came off as aggressive and pushy, leading a couple executives (friends of Keith, of course) to email him asking if I was legit and why I was reaching out to them.
In line with "cutting the crap", as well as my next point, I received a couple stern emails and texts from Keith explaining that, although he understood my intentions to be well and respected me and my work, as well as our mentor-mentee relationship, I ought to switch up some of my marketing messaging and reach-out tactics to be more passive and value-providing upfront (like my initial cold email reach out to Keith back in April 2014) rather than aggressive with leveraging personal contacts, social proof, and other marketing collateral.
He was right, and rather than being aggressive in the future, or passive aggressive with him in my acceptance of his counsel, I continued to work on more passive-minded marketing efforts, especially when it came to thinking about long-term relationship-building with leads, rather than short term qualification/disqualification of business leads who may or may not be a great fit for me to work with now, but may end up requiring my firm's services in the future. Relationship-building over marketing, any day.
5. Timely Tough Love Is Important
In the example shared above, Keith taught me another lesson by sharing timely tough love with me. Of course I'm going to make mistakes. I'm young, hungry, and relatively inexperienced. At 19, I don't have all the battle scars that a 20+ year corporate executive turned thought leader like Keith Ferrazzi has, but I am incredibly fortunate to have people in my life like Keith wise enough to share timely tough love that delivers important messages without crushing someone's ego, disrespecting them, or causing more problems.
I've been able to use this tactic myself to share ideas and feedback with friends, future clients of mine, and contractors alike.
In fact, last year one of my friends was raped on her college campus, and naturally she took to social media for months after the incident to share her frustration with how the issue was being handled, vent about her feelings and apparent emotional distraught, and advocate for the issue on a larger scale outside of just herself. All of these are healthy things, but what wasn't was how negative her messages and status updates were. It got so bad that, although I felt horrible for her to have to go through the trauma, I became increasingly annoyed at her negativity.
By sharing timely tough love, I messaged her, empathizing with her situation, yet also sharing that I believed her best bet for improved social action to combat the issue of rape on college campuses would be to stop posting only negative updates and instead advocate for the important cause in more positive ways that'd inspire readers to rally behind her rather than unfriend her or become annoyed with their Facebook walls becoming overly negative.
Today, my friend thanks me every time she sees me for sharing those words of support, yet tough love with her, as her mindset shift has helped her get through her trauma and begin the fight to prevent others from going through the same experience.
6. You Can Do Good AND Do Well
Back to Week 1 with Keith. I remember accompanying him and another Ferrazzi Greenlight employee to the California state board meeting for the March of Dimes charity organization. Keith had opted to facilitate the board meeting, and we were to be flies on the wall, observing the day-long meeting.
While Keith opted to donate his time and expertise for a wonderful cause (saving babies is important….don't you think?), he also was able to strengthen or create connections with other board members, which included the CEO of a major California hospital network, VPs of eBay and Universal, and other top business leaders, as well as high-level March of Dimes staff and volunteers.
Surely Keith has received business from these relationships, and I myself ended up speaking to March of Dimes' National Youth Council later that year, as well as consulting a small internal, developmental team at March of Dimes, all due to my involvement in that state board meeting and the subsequent introductions and relationships that came out of those interactions.
Lesson learned: you can do good AND do well when you focus on long-term relationship-building, have healthy intentions for your work and self-worth, and capitalize on new opportunities.
7. Relationships Require Work
In one of the more famous stories in Michael Jordan's legacy, a young MJ and his Chicago Bulls teammates visited Boston for a regular season game against the Celtics. Phil Jackson, the legendary coach of 11 championship-winning teams, brought Michael Jordan into the arena after the game in order to let him see Larry Bird shooting, running, and getting an additional workout in even after a full-length game.
That day, Michael Jordan learned just how much hard work it would take to become the best basketball player in the world, and for the rest of his career, MJ was the most intense, focused, and determined player in Bulls practices throughout their stint of winning 6 rings in 8 years.
Keith Ferrazzi, from afar, seems like he doesn't need to work that hard to maintain his network. After millions of book sales, hundreds of interviews, and dozens of years building relationships with leaders at the highest levels, one would think he'd be able to take a break. Not a chance.
Perhaps the thing Keith taught me the most was how hard world-class performers work to perfect their craft. Keith is obsessive about relationship-building, keeping a detailed Salesforce database of over 20,000 connections, including details about how close each contact was, how often to reach out, where each person lived, how many dogs and cats each person has, what their kids' names and birthdays are…anything he knew about these people that constituted an intimate detail he'd learned about a connection from their time together.
Not only that, but during an entire week with Keith, he must have "pinged" over 500 people to wish them happy birthday, say hi, send them a relevant article, answer a question, make an introduction, and more (and all that would happen in car rides to and from the office!).
Keith's almost maniacal about his efforts to stay connected, and that's why he's considered by many as the Michael Jordan of relationship-building.
As I've prepared to release my first book: 2 Billion Under 20: How Millennials Are Breaking Down Age Barriers And Changing The World. I've used all of the above lessons and more to bring together 75 of the world's smartest and most talented Millennials to contribute to this book. From Olympians to teenage entrepreneurs, singers, actors, scientists, non-profit founders, hackers, and more, this book, which aims to help Millennials act on their passions in life and better educate older generations on how Millennials "tick", is a direct result of the relationships me and my co-author have been able to build, and I can thank Keith Ferrazzi for the many lessons he's taught me during our time working together.
Implement these lessons in your own business and personal lives and see for yourself how much farther you'll build new and current relationships.