Your dad's birthday is a big deal, so you should celebrate it. Even though you might not be used to acting mushy and sentimental around him, your father deserves a sweet, thoughtful happy birthday message. Here are some of the best happy birthday messages to write in a happy birthday card or send him in a text message:
Sweet happy birthday messages for a birthday card:
1. Happy birthday, dad. I hope you feel loved on this special day.
2. I love you, dad. You've always given me such great advice, so here's some from me: Have a wonderful day!
3. You're an amazing dad. You make it easier to survive in this crazy world.
4. Put up your feet and take the day off. You deserve to do absolutely nothing today.
5. Thank you for giving me so much cake over the years, but now it's your turn to be spoiled!
6. Don't worry, daddy. No matter how old you get, I'll always be your little girl.
7. Today is your special day, so don't let it go to waste. It's time to party!
8. I hope you have a wonderful birthday. I hope you don't stress about a single thing today.
9. Daddy, your little girl isn't going anywhere. I'll always be a phone call away.
10. You've created such a big, happy family. I'm so lucky to call you my father.
11. Today is the big day. You better take off from work and celebrate this special milestone!
12. You're the perfect dad. I couldn't ask for a better friend or role model.
13. Don't forget to make a birthday wish when you blow out the candles.
14. You must already know you're an amazing father because you raised such an amazing daughter.
15. Happy birthday dad. Your unconditional love means the world to me.
16. Make sure you blow out every candle on your birthday cake. I know there are a lot of them now.
17. My birthday wish for you is that you realize how much your family loves and appreciates you.
18. Dad, thank you for showing me what a real man is supposed to look like.
19. Happy birthday father. You might be getting old now, but you still act like a child at heart.
20. Happy birthday daddy. You deserve a huge slice of cake and a nice cold beer.
21. Happy birthday from your little girl who is all grown up now.
22. You're the most wonderful father. You've set such a great example for everyone around you, including me.
23. A great father always puts his daughter first. Thank you for always thinking of me, dad.
24. I wish you all the luck in the world. I hope this year is the best you've ever experienced.
25. I hope your birthday party makes you feel young, wild, and free again.
26. Happy birthday, dad. I can't thank you and mom enough for raising me.
27. You're an awesome dad. Never forget how much you mean to me.
28. I hope you have a great birthday — and a great year to come.
29. I wish you would take a break for once. You deserve to relax, especially today!
30. Dad, thank you for showing me how a smart, mature, respectful man treats a woman.
31. To my beloved dad on his birthday: I hope this year brings you all the love and joy you've ever wanted.
32. Happy birthday father. You were the greatest role model for me growing up and that's never changed.
33. I'm so lucky to have such a wonderful dad. Thank you for always being there for me.
34. Anyone can be a father — but it takes someone special to be a great dad.
35. Happy birthday daddy. Enjoy your big day.
36. You've made plenty of mistakes. You're not a perfect father, but you're a loving father. I couldn't ask for anything more.
37. Pst. I got you an even better birthday present than mom did. Just don't tell her that!
38. I hope you have the best day! Many happy returns!
39. You're my hero. Thank you for everything you've done for me over the decades.
40. Thank you for kissing my heartaches away. Love you, dad.
41. Thank you for sacrificing so much for me over the years. Happy birthday!
42. I don't say this often enough but you're such a wonderful father.
43. Happy birthday to the man who has my back today, tomorrow, and the next day.
44. You deserve good food, good drinks, and good cake. Don't settle for less!
45. You're the hardest working person I've ever met. You deserve all the great things in your life — and more.
46. Thank you for showing me achieving my dreams is possible. You're the best role model.
47. Thank you for being so patient when I make mistakes and for helping me out of bad situations.
48. I hope your wildest dreams come true today.
49. I'm as lucky as can be because the greatest dad belongs to me.
50. Dad, thanks for being the best friend I could ever have. Happy birthday to you!
51. You have proven to me that good men exist. Thank you for setting the bar so high.
52. I love you, pop, and that love only grows more as we both age.
53. Your daughter is thinking of you today. And every other day.
54. I've always looked up to you. I've always wanted to be as kind and loving as you are.
55. I can't wait to marry someone who treats me as well as you treat mom.
56. Despite how tall I've grown, I will forever look up to you.
57. Dad, you are my compass. Thanks for always showing me the right path and for guiding me in the right direction.
58. Great fathers deserve great birthdays! Wishing you the best.
59. Every year, you make my life better and better. Thank you, dad!
60. Thank you for fighting the monsters under my bed as a child. You've always made me feel safe.
61. I wasn't a great kid, but that didn't stop you from being a great father.
62. Getting older isn't easy, but you're handling it with so much dignity and grace.
63. I love seeing you smile. You better be doing a lot of that today!
64. I wouldn't be the woman I am today without you. Thank you for raising me right.
65. When I'm older, I hope I age half as well as you have.
66. I would be lost without you. Thank you for always being there for me, dad.
67. I don't need superheroes when I have you.
68. Whenever you're feeling low, remember your children think the world of you.
69. You hold our family together. You help us stay strong.
70. You're an amazing father and an even more amazing human.
Birthday quotes and birthday poems for your dad:
71. "Count your age by friends, not years. Count your life by smiles, not tears." — John Lennon
72. "Today is the oldest you have been, and the youngest you will ever be. Make the most of it!" – Nicky Gumbel
73. "Birthdays are nature's way of telling us to eat more cake." – Edward Morykwas
74. "You know you're getting old when the candles cost more than the cake." — Bob Hope
75. "As you get older, three things happen: The first is your memory goes, and I can't remember the other two." — Norman Wisdom
76. "A birthday is not a day to fear. It is a day to celebrate and look forward to the coming year." —Byron Pulsifer 
77. "Your age isn't you. Use today to feel your best, celebrate and be your very happiest." — M. Rivers 
78. "The older you get the better you get, unless you are a banana." – Betty White
79.  "You know you're getting old when you get that one candle on the cake. It's like, 'See if you can blow this out.'" — Jerry Seinfeld 
80. "Every birthday is a gift. Every day is a gift." — Aretha Franklin
81. "You are only young once, but you can be immature for a lifetime." – Germaine Greer
82. "Don't regret another birthday, the good news is that you are alive and can celebrate it." – Catherine Pulsifer
83. "And in the end, it's not the years in your life that count. It's the life in your years." — Abraham Lincoln
84. "Birthdays are a great time to stop and appreciate gravity. Sure, it makes things sag as you get older, but it also keeps your cake from flying all over the room, so you don't have to chase it." – Greg Tamblyn
85. "Today you have added another candle of knowledge and wisdom to your life. May it give you the power to enlighten the whole world. On your birthday, I wish you joy and happiness." – Debasish Mridha
86. "The secret of staying young is to live honestly, eat slowly, and lie about your age." — Lucille Ball
87. "The first hundred years are the hardest." — Wilson Mizner
88. "You don't get older, you get better." — Shirley Bassey
89. "Cherish all your happy moments; they make a fine cushion for old age." — Booth Tarkington
90. "Your birthday is the beginning of your own personal new year. Your first birthday was a beginning, and each new birthday is a chance to begin again, to start over, to take a new grip on life." — Wilfred Peterson
Dad jokes to write in a funny birthday card:
91. What do you always get on your birthday? Another year older!
92. What happens when no one comes to your birthday party? You can have your cake and eat it too.
93. How do you know you're getting old? When you need to keep a fire extinguisher close to the cake.
94. What did the pirate say on his 80th birthday? Aye Matey.
95. What is it about birthdays that make kangaroos unhappy? They only get to celebrate them in leap years.
96. Why did the boy feel warm on his birthday? Because people kept toasting him!
97. What does a clam do on his birthday? He shellabrates!
98. What do you get a hunter for his birthday? A birthday pheasant.
99. Why was the birthday cake as hard as a rock? Because it was marble cake!
100. Does a pink candle burn longer than a blue one? No, they both burn shorter!
101. What do they serve at birthday parties in heaven? Angel food cake.
102. Why are birthdays good for you? Statistics show that the people who have the most live the longest!
103.  How did Moby Dick celebrate his birthday? He had a whale of a time.
104. What kind of birthday cake do you get for a coffee lover? Choco-latte.
105. What did the teddy bear say when it was offered some birthday cake? No thanks, I'm stuffed.
106. Why did the birthday cake visit the psychologist? Because it was feeling crumby.
107. What did the elephant want for his birthday? A trunk full of gifts.
108. Did you hear about the tree's birthday? It was a sappy one!
109. What sort of birthday cake do ghosts prefer? An I scream cake
110. Why do we put candles on the top of birthday cakes? Because it's too hard to put them on the bottom!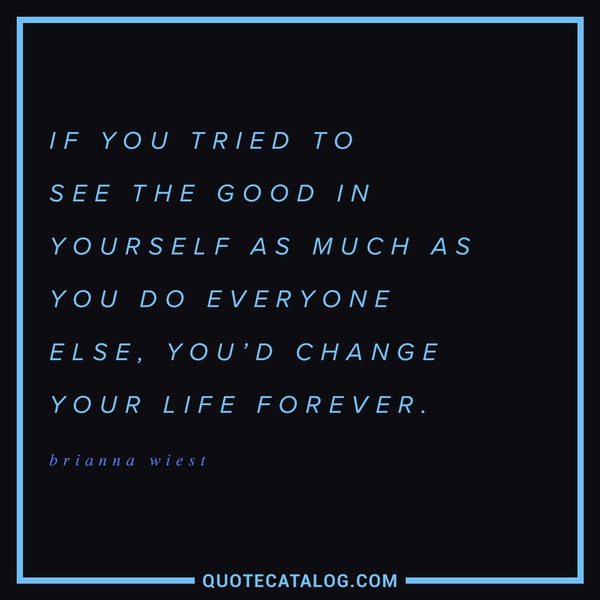 Birthday reminders to send your dad on his 60th birthday:
111. Happy 60th birthday. You might be older, but you're also wiser, so make sure you celebrate!
112. You've done more in 6o years than some men do in a lifetime.
113. Happy birthday. You don't look a day over 59.
114. You're still young. It's only your thirtieth birthday. Times two!
115. You're 60, so your birthday suit might need ironing.
116. Congratulations on getting so old! You can start yelling at kids to get off your lawn now.
117. I would never guess you're so old from looking at you. Your big heart is keeping you young.
118. You've survived 60 years. That deserves at least a few beers!
119. You're too old to care about how old you are. Be happy you're here at all!
120. I'm wishing you a fun and carefree 60th birthday.
121. You still know how to party all these years later.
122. You're 60, which means you're very experienced now.
123. 60 is the new sexy. At least that's what mom told me.
124. Happy birthday to my favorite 60-year-old.
125. Every wrinkle tells a story, so you must have a lot to say!
126. I hope this is the best decade of your life. I hope you enjoy it while it lasts.
127. You make 60 look like so much fun.
128. The wrinkles look good on you, old man.
129. You might be over the hill, but you're still the strongest person I know.
130. There are good dads. There are great dads. And then there's you.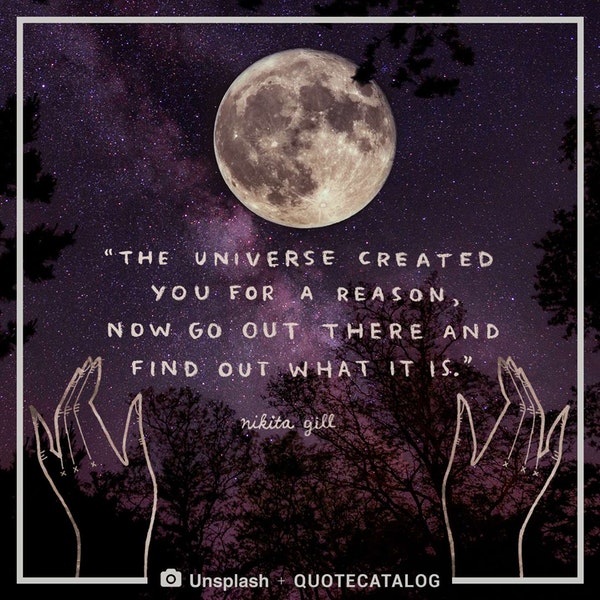 Funny birthday messages to make your father laugh:
131. Forget about the past, you can't change it. Forget about the future, you can't predict it. Forget about the present, I didn't get you one.
132. I probably shouldn't wait until father's day or your birthday to tell you this, but you're my favorite human.
133. It can't be easy being my father, but you make it look easy.
134. You're not old. You're vintage.
135. You don't look that old — but you don't look that young, either.
136. Your youth is gone and so is your hair, but I'm still here!
137. I hope your birthday is just like you. Completely awesome.
138. Like wine, you only get better with age.
139. Blood is thicker than water. But birthday cake is sweeter than both.
140. You're getting older, but I'll always be younger than you, so hurray for me.
141. You're a year older, but your birthday party is the day to act ten years younger.
142. I didn't get you an actual birthday gift this year, but being my dad should be the best present in the world.
143. Dad, your birthday gift is another year of not having to pay for my wedding.
144. Happy birthday, Dad! Thanks for the genes that gave me these gorgeous looks.
145. Some people never grow up. You're one of those people. Ask mom if you don't believe me.
146. Another year older and another ache in your body!
147. Your hair looks great. It's gray, but it's great!
148. Real heroes don't wear capes. They make dad puns.
149. Your gift box might be small but the love put into it is huge.
150. Unfortunately, I can't fit enough candles onto your cake. You're too old!
151. You might forget some things in your old age, but you should never forget how much I love you.
152. You're not going bald, you're just becoming more aerodynamic!
153. The years don't matter. The beers matter.
154. I know you're getting old, but please don't start wearing sandals with socks.
155. I hope your golfing actually improves this year.
156. You'll always be my emergency contact. I'll always expect you to bail me out of trouble, so look forward to that.
157. You fill my life with joy. Now, you should fill your stomach with cake and beer.
158. Those #1 Dad mugs are lying. You're the best, better than all the rest.
159. I'm as bad at expressing my feelings as you, so let's keep this short and sweet. I love you.
160. Wear your gray hairs proudly! You're rocking the look.
161. Having you as a dad never gets old. But you certainly do!
162. Happy birthday to my second favorite parent.
163. Happy birthday from your greatest accomplishment.
164. I hope you have an amazing birthday — but you better be home by midnight.
165. Happy birthday to the man who has bailed me out of trouble (and prison) more times than I can count.
166. Don't worry. I'm not in trouble again. I'm just texting to wish you a happy birthday.
167. If raising a brat like me didn't kill you, then nothing will.
168. Happy birthday to the man who always gives me guidance. And money.
169. You better stick around for many more years, because I'm going to need your help for a long, long time.
170. You have a dad bod now, but I'm pretty sure mom likes it.
171. You're aging like fine wine, even though you smell like bourbon.
172. Now that you're this old, you can't blame me for your gray hairs anymore.
173. Dad, you would have loved the gift I didn't bother getting you.
174. You're old enough to know better but young enough to still do it. Happy birthday, pop.
175. Just imagine the things you'd want to hear on your birthday… and pretend I said them. Happy birthday, daddy!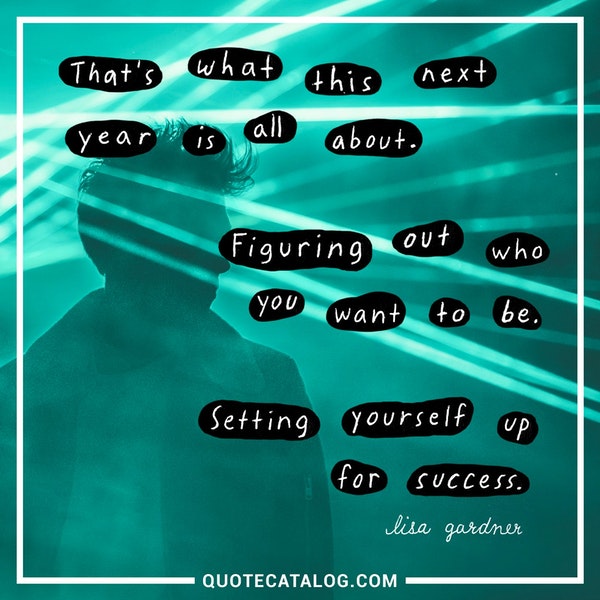 Messages to send when you won't get to see him on his birthday:
176. I can't hug you right now, but I can send you birthday memes all day long.
177. You deserve a virtual hug and kiss. I'm giving them to you right now!
178. I wish I could see you today, but since we're apart, have an extra drink in my honor.
179. I would never miss your birthday. Even though I'm not physically there, I'm there in spirit.
180. Dad, today is your birthday, the one day you get to be selfish. But I'm selfishly wishing you were here with me.
181. I mailed you a present, but it doesn't compare to the present you've given me. Your unconditional love.
182. Even from miles away, you're the most amazing father. You always make me feel loved.
183. I miss living under the same roof as you, but I have my own place now because you taught me how to survive on my own. Thank you for that.
184. I can feel your love from afar — and I hope you feel the same way. I love you, dad.
185. I'm always going to be your little girl, even when we're in separate parts of the world.
186. If you listen closely, you might be able to hear me singing happy birthday.
187. I can't see you today but there better be a smile on your face anyway.
188. I can't afford a plane ticket to see you, but I can afford to send you this card. I hope you like it!
189. I'm sorry about missing your birthday, but you better not miss mine!
190. I hate being so far apart from you on this special day, but we'll be together again soon. I promise.
191. I'm going to give you an extra-large bear hug the next time we see each other, so get ready.
192. It's hard to express what you mean to me, especially over text, but I hope you get the hint. I love you, dad.
193. You better save an extra slice of cake for me! Or eat it! I won't know the difference.
194. I can't hug you tight today, but I can tell you how much I love you. Spoiler alert: It's a lot.
195. You can't see me right now, but I'm doing a happy birthday dance for you.
196. Don't miss your darling daughter too much today!
197. Happy birthday, dad. You deserve the world. Or at least a fat slice of cake.
198. I told mom to give you an extra hug from me. Make sure she follows through!
199. You're miles away, but you're always on my mind. Love you, daddy.
200. I owe you so much. Thank you for being the best dad in this universe.