Drake–real name Aubrey Drake Graham–is a Canadian rapper best known for his popular rap albums, featuring hit songs like "Hotline Bling," "Take Care," and "Started From the Bottom", and for playing Jimmy Brooks in Canadian TV series Degrassi: The Next Generation. 
Born in 1986 in Toronto, Canada, Drake's childhood was spent in the music industry. His dad, Dennis Graham, was a drummer for Jerry Lee Lewis, an uncle played bass for Sly and the Family Stone, and his grandmother even babysat the legendary artist Aretha Franklin. Drake had a Jewish upbringing, attending an all-white people Jewish high school. Although he sometimes felt isolated, he felt as if being Black and Jewish just made him stronger. He dropped out of high school to pursue his acting career, landing a character roll on Degrassi. 
During his time on Degrassi, Drake started to cross over into the world of music, but more specifically, hip hop and rap. He released his first two mixtapes in 2006 and 2007 as well as his first music video for his hit single "Replacement Girl." In early 2008, he got the attention of popular rapper Lil Wayne, who invited him to join his tour. He recorded a number of songs with Lil Wayne and Trey Sonz, and in 2009, he released his third mixtape So Far Gone which featured "Best I Ever Had," a song that ranked #2 on Billboard's Hot 100 Singles Chart. He then signed a record deal with Lil Wayne's Young Money Entertainment and from that point on, Drake's career took off. 
He released his first studio album Thank Me Later in 2010 and then in 2011, his second album–which is seemingly one his more popular ones–Take Care came out. Both albums contained hit songs like "Find Your Love," The Motto," "Over," and "Take Care," which featured singer Rihanna. His hit song "Started from the Bottom" from his well-loved album Nothing Was The Same represented personal struggles and success, and even to this day, this Drake song is an inspiration to everyone who listens or appreciates a good lyric. 
As a multi-Grammy-award-winning rapper, Drake has released tons of music that are hitting the charts repeatedly. As a lyricist, he writes with emotion, talking about love, breakups, strength, success, and everything else that a person might go through in life. He is considered to be one of hip-hop's favorite artists, with his feel-good beats and catchy lyrics.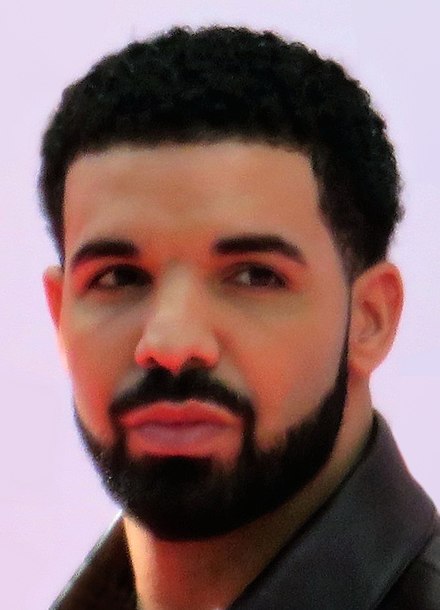 Drake Quotes on Success, Hardwork, and Strength
"Haters will broadcast your failures, but whisper your success."
"Never let success get to your head and never let failure get to your heart."
"Strength isn't always shown in what you can hold on to, sometimes it's shown in what you can let go of."
"Everybody has an addiction, mine happens to be success."
"When writing the story of your life, don't let anyone else hold the pen."
"Before you give up, think of the reason you held on so long." 
"It's never too late to realize what you want in your life and it's never wrong to fight for it."
"Jealousy is just love and hate at the same time."
"Always felt like my vision been bigger than the bigger picture." 
"People will wish you all the success in the world and then hate you when you get it."
"Careful what you wish for, you just might get it all."
"I guess you lose some and win some / Long as the outcome is income."
"I swear this life is like the sweetest thing I've ever known." 
 "I'm not confrontational, but if someone challenges, I'm not going to back down."
 "The moment I stop having fun with it, I'll be done with it."
"Rappers aren't the really rich ones. We all have nice houses with studios and cars, but you need a piece of someone's business to be super-wealthy."
Drake Quotes on Love and Breakups
"You're still the one that I adore, ain't much out there to have feelings for"
"I got my eyes on you/ You're everything that I see"
"I bet if I give all my love/ Then nothing's gonna tear us apart."
"I be there for you, I will care for you."
"I never had you, although I would be glad to/ I'd probably go and tattoo, your name on my heart."
"If you had a twin, I would still choose you."
"I'll be your friend if you let me/ Don't wanna come on strong."
"Sweat pants, hair tied, chilling with no make up on..that's when you're the prettiest, I hope that you don't take it wrong."
"Feel like we one and the same, our relationship changed / That or it never existed."
"Let's stay together 'til we're ghosts/ I want to witness love, I never seen it close."
"But it's too late, cause I'm already yours/ You just gotta promise me, hearts won't break, and end up like before."
"Out of body, That's just how I feel when I'm around you."
"Pain makes you stronger. Fear makes you braver. Heartbreak makes you wiser."
"Patience is key for getting over a breakup. That, and trailing off your interaction after the breakup."
"You know I'm tryna love you."
"They say love is in the air, so I hold my breath until my face turn purple."
"A relationship can give you a gut-wrenching feeling sometimes. It's a real emotional ride."
"I had to let go of us to show myself what I could do."
"Cause we said no strings attached and I still got tied up in that."
"Passive aggressive when we're texting, I feel the distance."
"But we sure make it feel like we're together cause we're scared to see each other with somebody else."
"The good ones go / if you wait too long."
"I hate getting messages from you, especially when you say you should've stayed. Fucks up my whole day, thought all these feelings went away."
"Why do I settle for women that force me to pick up the pieces?/ Why do I want an independent woman to feel like she needs me?/ I lost my way."
"So cry if you need to, but I can't stay to watch you that's the wrong thing to do."
Other Quotes and Lyrics from Drake About Life
"People like to build their own story about my life. I don't know if it makes them feel better, or if it makes it okay for them not to like me. But the last thing I grew up as was rich."
"Live without pretending, Love without depending, Listen without defending, Speak without offending."
"I was born to make mistakes, not to fake perfection."
"Life can always change, you have to adjust." 
"I like it when money makes a difference but don't make you different."
 "I sit and eat with some of the hardest working people in the business. And I observe and I try to apply it to my own craft."
"Everybody dies but not everybody lives."
"Know life is just a game in which the cards are facing down. I'm in the world where things are taken, never given how long they choose to love you will never be your decision." 
"Life is too short, I got to get it before they blow the whistle."
"My life is mine to remember."
"When life comes at you from all angles and sides, it really boils down to how you plan to survive."
"I use my music as a method to update people on my life, I've done huge media blitz this past week but I don't really like to get in the media and talk. Because I feel like people who talk in the media only become known for that and look forward to that. I just want people to look forward to my music."
"Judge me, and you'll have no time left to love me."
"I push myself in a lot of aspects."
"The ideal girl is driven, working on something other than modeling or being a singer."
"Accept yourself. You don't have to prove shit to no one except yourself."
"I'm trying to better than good enough."
 "You know its real when you are who you think you are."
"Smile and let everyone know that today, you're a lot stronger than you were yesterday."
"Strength isn't always shown in what you can hold on to, sometimes it's shown in what you can let go of."
"Reviews condition people. At the end of the day, a lot of human minds are malleable. They can be easily shaped with strong words."
"They say you never judge a book by its cover / though you appear as materialistic, just like the others. / So I followed your words to take 'em in / and I don't see what you saying, so they coming off paper-thin."
"All so convinced that you're following your heart, cause your mind don't control what it does sometimes."
"I learned workin' with the negatives could make for better pictures."
"When a good thing goes bad it's not the end of the world."
"Haters are just confused admirers."
"Life is like a confused teacher…first she gives the test and then teaches the lesson."
Life is like a confused teacher…first she gives the test and then teaches the lesson

— Drizzy (@Drake) March 22, 2010
–
Do you have a favorite Drake quote? 
–
More Quotes: