American Horror Story is set to return sometime in fall of 2019 — but, unfortunately, we don't know much more than that.
It's hard to predict what kind of content will hit our screens in season nine since AHS is always so fresh and eclectic. So far, there have been seasons centering on cults and covens, freak shows and asylums.
From the tiny amount the creator of AHS, Ryan Murphy, has told us, it seems like season nine is going to be a slasher-themed season based on 80s horror movies.
Murphy released a teaser for fans on April 10th. In the Instagram video (shown below), he revealed the ninth season will be called AHS: 1984.
In the trailer, a woman runs through the woods and hides herself away in a cabin, sobbing. Meanwhile, a mysterious man who is wearing a mask and wielding a massive knife chases her. At the end of the video, he sticks the knife through the door, inches away from where she is resting her head.
According to the executive producer of the season, Tim Minear, the upcoming episodes are going to be scary and fun.
Even though the trailer might make you think the season is going to follow recent trends set by slasher films like Halloween or 80's themed shows like Stranger Things, Minear claims Murphy has always had an interest in the genre. Since the upcoming season wasn't inspired by recent movies, the season is probably going to take an unexpected turn audiences don't see coming. After all, if AHS is known for one thing, it's shocking audiences.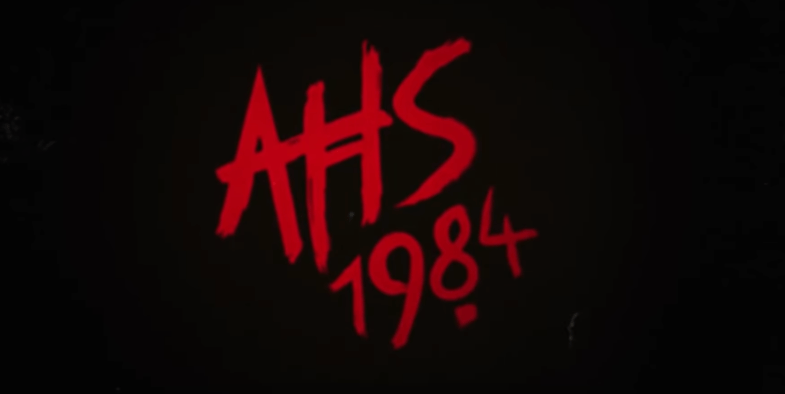 As for the cast of AHS: 1984, we know almost as little about who is going to appear in the season as we do about the plot.
Last season, Sarah Paulson, Evan Peters, and Kathy Bates graced our screens. We aren't sure if they're going to return for season nine yet. However, fan favorite, Emma Roberts, is going to return. Her character is going to be in a romantic relationship with Olympic medalist, Gus Kenworthy. This is his AHS debut, but he has acted before. In 2017, he appeared in Sharknado 5.  
Even though we aren't sure exactly what American Horror Story season 9 has in store for us, we know we're going to be glued to our screens this fall.