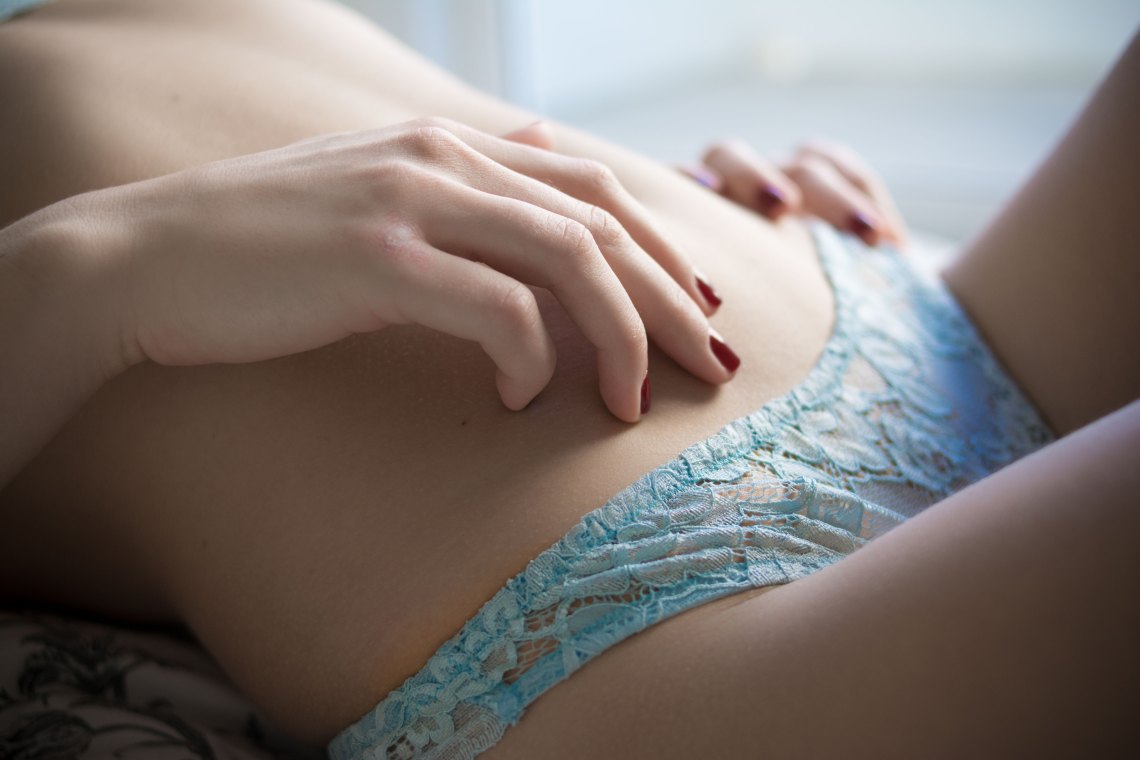 From the second you land on the Girls Do Porn homepage, the website's appeal is instantly understandable: The girls of Girls Do Porn look real. And they are! If by "real" we mean "not professional adult film stars."
Girls Do Porn, which launched in 2011 and currently hosts 614 videos, seems curated for guys who are fed up with the phony stuff—an audience that dreams of fucking the hot chick from high school that got away rather than some fake-breasted Pamela Anderson disciple.
The typical Girls Do Porn video begins with a sexy young girl in a cute outfit, sitting, somewhat demurely, atop a bed. Before any sex acts take place, a male voice off camera poses a series of increasingly personal questions that seem at once designed to highlight each subject's never-done-a-porno authenticity and also cover the producers' asses from a legal standpoint.
"How old are you?" the interviewer asks, clearly relishing just how close to 18 many of these young women are. "What made you want to do a porn video?" A little later: "What would you say you enjoy most about sex?" and "Spit or swallow?"
Before the girl's co-star—a male actor whose face remains out of sight throughout filming—enters, the interviewer will say something like, "Blow us a kiss!" and our girl-next-door-who-pranced-onto-a-porno-set promptly obliges.
The spirit of these videos is particularly naughty for being so particularly playful. Which is to say, the creators of Girls Do Porn seem to know their target audience very well. In addition to racking up membership fees (for $29.99, you get access to all 3,105 hours of footage for a 30-day period, while a 60-day "premium status" membership costs $59.99), the popular website has a legion of diehard fans.
The Girls Do Porn creators seem equally adept at spotting—and, allegedly, exploiting—the girls who are groomed into their amateur porn stars.
In June of 2016, over a dozen women between the ages of 18 and 22 filed suit against Girls Do Porn and its owners. According to the complaint, the women each signed agreements with producers for varying amounts of money in exchange for having sex on camera. But in spite of whatever documents they signed, the girls, many of whom were discovered through "modeling" ads on Craigslist, claim that the producers made several key promises: that these videos were for private collectors residing in other countries only; that they would never be released online; and that their anonymity would be protected.
For too many women, including Melissa King, the former Miss Delaware Teen USA who was forced to relinquish her crown after her Girls Do Porn video (for which she was paid a meager $1,500) surfaced, each of these guarantees was blatantly violated.
Somewhat ironically, where the Girls Do Porn creators seem to have gone wrong is in underestimating the audience they seemed to know so well, and the moxie of the girls they lured into their fold.
See, many avid Girls Do Porn fans don't just stop at consuming the site's content. Perhaps obsessed with the idea of these girls being real, they cyberstalk them, seeking to know their actual names, and, perhaps, more about their lives behind the screen. The website has in fact spawned a sort of collective investigative mission among viewers dedicated to uncovering the identities of the girls in its videos. There are Reddit threads and even an Instagram account dedicated to the cause (which we refuse to link to for fear of perpetuating the inherent problem).
One Girls Do Porn starlet—who was paid $10,000 for an afternoon of painful, rough sex that was never supposed to hit the Internet—told us that a guy from her high school outed her over Twitter within just six month of filming.
"I denied it but it was so obviously me that there was no point," she said.
Traumatized by the blatant betrayal, she deleted all of her social media accounts and remained a recluse for months.
Stories like hers are the reason Girls Do Porn is currently facing a massive lawsuit.
The fate of Girls Do Porn and its owners is yet to be determined. But one thing seems clear: If you're going to build a business around authenticity, you better be as real as you claim your content is.